Fashion basics: 13 essential items for every man's wardrobe
The building blocks of your personal style need not be particularly long list. Fashion is fickle and while trends come and go, there are a number of classic, key pieces of clothing that are essential for every man's wardrobe and will keep you looking fresh no matter the season or what looks are trending at that particular time.
From simple shirts to perfectly cut chinos, to the one suit you have no excuse not to own, here are 13 basics that should form the foundation of your wardrobe and keep you looking sharp all year round.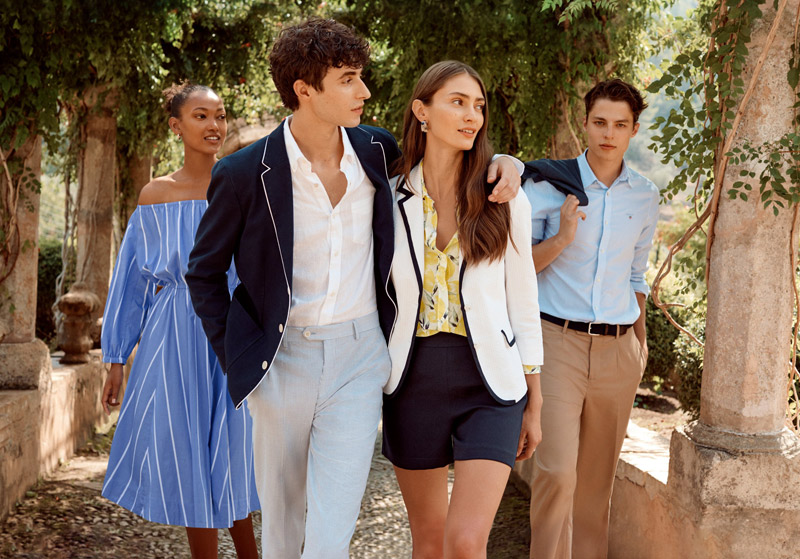 Classic white shirts

There's very little that won't go with a classic, white fitted shirt. This is the most versatile item you can have in your wardrobe – you can team it with a suit, under a crew neck jumper, with chino's and a statement belt or paired with slim fit jeans and a blazer for a smart weekend look. The opportunities are endless as long as the fit and quality is right, if you need help with this a shirt size and fit guide can offer clear instructions on how to properly measure a shirt in different ways so you can find the right fit and style to suit your body type.

Good quality T-shirts

Round neck, crew neck, v neck and polos – a variety of these styles will mean you have a t-shirt to go with everything you own. Invest in tees that are cut from high quality cotton, they'll not only give provide better style and fit, but the more expensive fabric will feel better against your skin and will last longer too.

Denim Jacket

You may feel hesitant when adding a denim jacket to your list of essential clothing items but it's well worth considering. It can serve as functional, durable and low maintenance outerwear, it doesn't wrinkle, it's longwearing so a worthy investment piece and is lightweight making it a great jacket for spring and autumn. Throw it over a t-shirt and different hued jeans to instantly add to an otherwise basic get-up.

Short sleeve shirts

Short sleeve shirts come in a range of styles, colours and fits and are smart enough for work but teamed with the right items, will also work really well for weekend outfits too. The GANT range of men's short sleeve shirts have been reinvented and updated for a clean sharp look and are an essential and stylish item to have in your wardrobe for the warmer Summer months.

Slim chino trousers

Fit is essential when picking chinos out for your wardrobe, slim fit is best as if you go too baggy they can look odd on. GANT, Ted Baker, REIS and Penguin are home to some of the best off the rack cuts. Wear as an alternative to jeans or suit trousers with a shirt or shirt and jacket, t-shirt, trainers or shoes – the options are endless.

Minimalist white trainers

Must have footwear for the Summer months – they will anchor almost every look in your wardrobe and can instantly make any formal outfit more casual. Just ensure you look after them, so they remain brilliant white.

Black lace ups

A pair of smart black lace-ups should be a staple in every gent's closet. Perfect for pairing with a suit, Oxfords are a reliable choice for every formal occasion. While black, polished styles easily work for the highest of dress codes and can be worn well with a tux, other varieties of Oxfords can suit any number of events.

Chelsea boots

A good pair of Chelsea boots are a year-round essential. Chic, understated and versatile, they are easy to wear with jeans, suit trousers or chinos. Invest in soft leather ones so they are comfortable but can withstand the test of time.

Crew neck jumpers

Another versatile item for your wardrobe, crew neck jumpers are year-round pleasers – they can provide an extra layer in the Winter and act as a feature piece during the Summer. Pick adaptable shades such as navy or cream that can be worn with pretty much anything.

Fitted suit

If you wear a suit to work (and even if you don't) you should always aim to own more than one. Suits are necessary items for your clothing collection as they provide an insurance policy for both professional and social occasions. Ensure you spend time investigating the best cut and style for you – a well fitted suit rarely fails to make a man feel good about himself and the way he looks. If you buy just one type of suit, make it a plain navy two-button with a notch lapel, the equivalent of a woman's little black dress, it'll have you covered for all event bases.

Slim fit jeans

Timeless and iconic – jeans are without a doubt an essential item for your wardrobe and have been part of man's clothing collection for decades. A good pair of jeans should be slim, but not too tight, stiff but not so stiff that you can't bend your legs. A few pairs of classic dark denim tick all those boxes and then some.

Blazer

A blazer is an indispensable part of every man's ­wardrobe - positioned as a pivotal link between formal and casual menswear - it is the perfect piece of transition tailoring as it can be worn with different tops and trousers, smartening up any casual outfit and providing an easy, effortless look.

Signature accessories

Think watches, ties, sunglasses and belts as basic accessories to add to your collection. Adding subtle accessories or statement pieces can really pull an outfit together. For winter, add hats, gloves and scarves to your list of essentials.

These items are the essential building blocks to building new and unique looks without too much fuss. Grab these staples today and never worry about your outfit again.


Hits: 12693 | Leave a comment

More Articles from this author