Top Tips For Men's Hair Care In 2019
As we progress through 2019, some might argue that there's no excuse for unhealthy hair. With shelves chock-full of countless products waiting to be used and the ease at which you can book the best hair transplant Istanbul has to offer, there's certainly no shortage of hair care techniques out there. Knowing where to start, however, can be a little more difficult. Here, we're taking a look at some of our top care tips for men's hair in 2019, so you can get your hair care right this year.
Change Up How Often You Wash It
If you find that your current shampoo techniques aren't really working out for you, it might be time to change up how often you wash your hair. Some of us can benefit from washing our hair every day, while others might find that doing so actually makes their hair greasier than if they left it a couple of days. Pay attention to your hair during your current routine – when does your hair tend to start getting greasy? Try leaving it a few days over a weekend or during some time off before you wash it – how does your hair feel afterwards? Pay attention and you'll pick up the best routine for you in no time.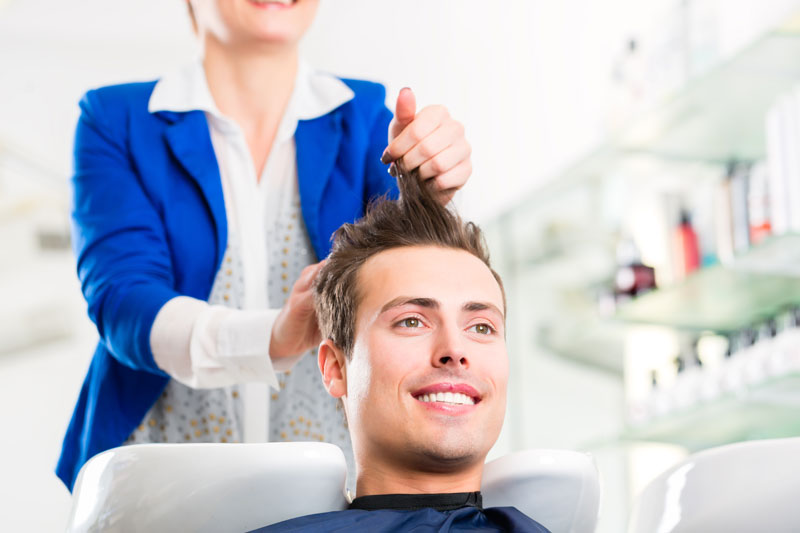 Consider Using Oils
Hair oils can help to give your hair a much-needed burst of life simply by giving it more of the vitamins and minerals that it needs. From Marula oil to protect your hair and scalp in the drying summer sun, to almond oil to help fight dandruff, there's one for every hair type. If you suffer from greasy hair, the thought of using oils might seem counterproductive but using a natural oil on both your scalp and the hair itself could work wonders. Coconut oil, for example, not only smells great but can give your hair much-needed vitamins, minerals and carbohydrates to help improve its strength and quality.

Condition Your Hair Regularly
While it's not advised to condition your hair every day if you suffer from greasy hair, breaking out the conditioner every few days will give your hair a boost and help to restore the oils that shampoo might have otherwise stripped out. This can help it grow strong and healthy and protect it from day-to-day life, including debris, UV rays and even the wind.

Choose Different Products
If you're finding that your hair is suffering, it might be worth taking a look at the products you're using. Some cheaper shampoos can contain a number of harsh chemicals that dry out the hair and leave it brittle and breakable, so investing in a higher-quality shampoo may be the answer to improving your hair and scalp. If you're unsure as to whether it's your products, simply try out another shampoo or conditioner or speak to your stylist to see if they have any products they might suggest for your hair type.

Hair care may not be a difficult thing to keep up but knowing where to start can certainly seem daunting. However, hopefully, our tips have given you an ideal starting point for your new routine and you'll be seeing stronger, healthier hair in no time.


Hits: 4851 | Leave a comment

More Articles from this author