Tips for Shopping Online Safely During Lockdowns
If you're like most people right now, you're in a period of self-isolation as countries put strict lockdowns in place. While you may not be able to shop in physical stores right now, that doesn't mean you miss out on stocking up on new clothes for yourself or your family or staying up to date on the latest fashion trends.
There were already plenty of retailers selling online, but today even more stores are turning to ecommerce to help them survive. Online shopping is convenient and allows you to browse from products all over the world. There are, however, also some digital risks to understand. Here's how you can shop online more safely today.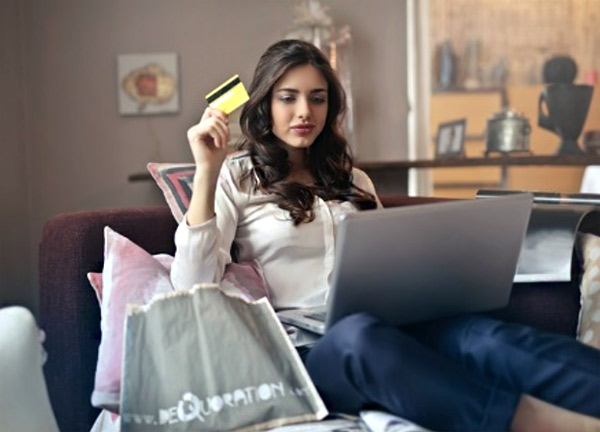 Buy from Trusted, Secure Shops
Protect yourself and your finances by only buying from trusted, secure shops. Whether you need to source quality boys' clothes or girls' pieces, baby clothing, sports gear, or fashion items for yourself or partner, always purchase from credible sites.
You'll know the names of the established brands that have been around for a long time, but for shops you may not have heard of, check out customer reviews and testimonials online for good measure. Read social media sites to get unbiased opinions.
Also, keep in mind that cybercriminals sometimes create fake, replica versions of real websites, especially those of popular companies. To avoid being scammed on these sites, cross-check the information to make sure you're dealing with an official seller and not an impersonator of some type.
Search for other web pages or profiles from that seller and compare things like logos, business names, and contact details. In particular, though, examine the URL to see if it looks real, especially if you have clicked on a link from social media or a search engine to arrive at the website.
If the prices on a website seem much lower than you'd expect for that brand's products or for the types of items they sell, this could be a sign the website is fraudulent. Note, too, that legitimate sellers won't ask you to input a variety of irrelevant personal details in the checkout. If asked for your driver's license information or Social Security number, or any other unnecessary data, it's best to avoid that site.
Ensure Payment Options Are Secure
Once you've placed items in your online shopping cart on an ecommerce store, and are ready to complete the transaction, read all the information on the page to ensure you'll be making a secure purchase. To finish your order, you should be directed to a secure shopping page that has a locked symbol up in the URL bar, and/or the letter 's' at the end of the http at the start of the web address. This https rather than standard http detail indicates you're on a secure page.
To stay safer, don't give out your credit card or other financial data over the phone, either. It's much better to use a secure online payment system that involves third-party merchant services platforms to handle transactions. If available, you may like to choose Visa Checkout, PayPal, or Apple Pay options at the checkout. When using these payment systems, your information isn't stored by smaller retailers who might be more easily hacked by cybercriminals.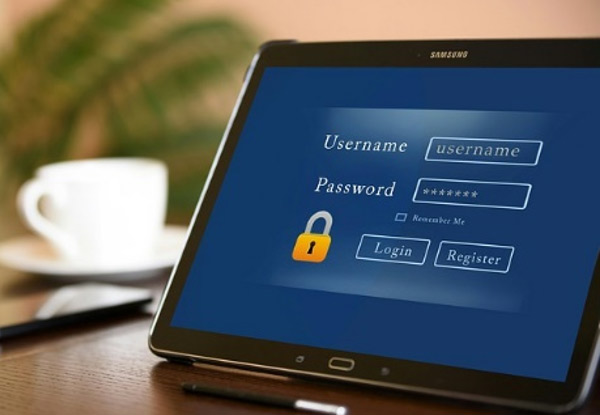 Set Up Hard-to-Crack Passwords
You likely have accounts with the online stores you buy from often or set up new ones when you purchase from a shop for the first time. This is fine, but remember that it's vital to put in place hard-to-crack passwords on these accounts so hackers can't easily break in and obtain your personal details. In particular, choose quality passwords on any sites where you store your credit or debit card information for regular orders or memberships, etc.


Proper passwords are at least eight characters or more in length. They should feature a mixture of symbols, numbers, and upper-case and lower-case letters. Also, try to use different codes across different sites. Use secure password management tools to help you keep these details accessible if you can't remember them.

It's vital, too, to shop online only when utilizing private Wi-Fi, not public internet at spots like shopping centers. Your at-home Wi-Fi should be password protected to keep hackers at bay. Plus, further enhance security by using firewalls and security software on all the devices you use to shop from, including laptops, tablets, and smartphones.

Shopping online is an absorbing way to pass the time and support businesses during this period of self-isolation. However, avoid opening yourself up to any kind of hacker attack by being smart and following steps to stay safe online.


Hits: 5337 | Leave a comment