How to style gold bracelets for women
Bracelets are ornaments on your wrists. Women usually wear them. There have been many reasons why people love to use the accessory. The accessory can hold a deeper meaning for many people. People wear bracelets as charms against evil spells. To others, more bracelets and bangles on the hands the more beautiful the woman is perceived to be.
As a fashion accessory, many people do not know how to wear a bracelet. Bracelets just like every other ornament can be misunderstood. Many people lack evident know-how on how to make their bracelets act as a fashion item.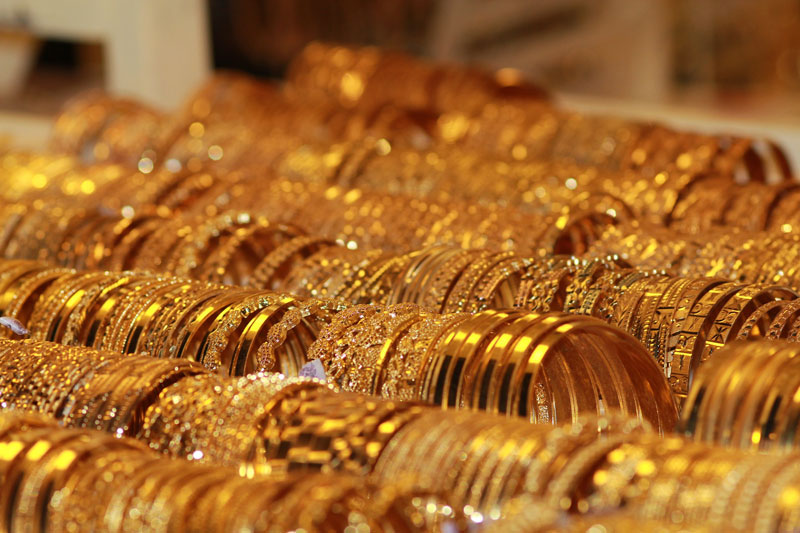 On which wrist should you wear a bracelet?
There is no right or wrong wrist to wear your bracelet. It all depends on your taste. You can even wear bracelets on both wrists if you wish so. It just happens so that one tends to wear their bracelet away from their watch which is usually the left side. On the other hand, some people wear both their watch and bracelets on the same wrist. Wear your bracelet on the wrist that you are most comfortable.
Bracelet layering
Many people are stunned with the thought of stacking bracelets. It is hard to master the art of creating layers of jewelry. It is however not that hard to learn. All you need is to match jewelry. If you want to wear more than one piece at the same time, you have to make sure that they match. The latest trend is mixing up gold and silver accessories. You can wear the same metals or go for a blend that suits you.
Other accessories
If you are wearing any other accessories, they also ought to match. Wearing a piece of jewelry such as a bracelet that seems out of place is a serious fashion crime. You should pair your bracelet to your ring and other ornaments for a clean look. Minimize the amount of jewelry you wear while wearing your bracelet to ensure that you look fabulous with less. Too much bling can make you look untidy.
Right bracelets
There is no right or wrong ornament when it comes to fashion. However, there are some types of ornaments that look great on you no matter what. Bracelets that are simplistic tend to blend more than any other. They are not so small to go unnoticed, but they are neither too large to overpower other elements of your look. When buying a bracelet, opt for one with simple, unique features. At this point, less is more. At Georg Jensen online store, there are lovely jewelry pieces that are very minimalistic yet so elegant.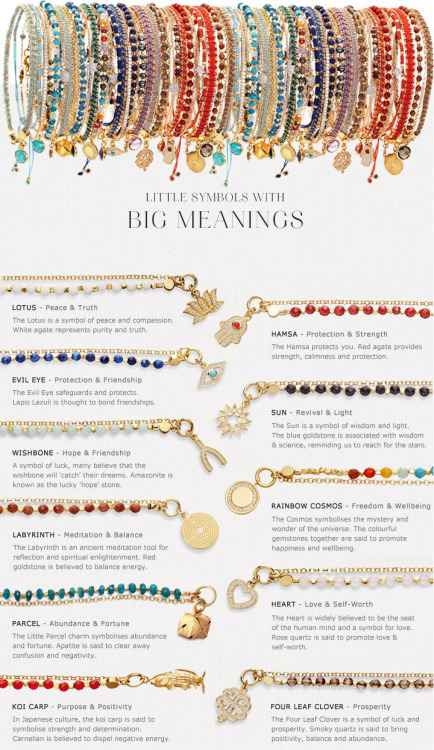 A guide to friendship bracelet charms. Source Pinterest

The right fit
Sometimes we buy things without taking time to find out whether they fit right. If you buy a big bracelet that is always falling out of your wrist, you will feel bothered by wearing it. On the other hand, small bracelets that do not fit right can create the wrong picture of what you wanted to achieve. Learn your correct size and ask for help when buying your bracelet to avoid making any mistakes.

You could use more helpful tips when styling gold bracelets for women. For instance, it is good to wear clothes with shorter sleeves when wearing your bracelet. Your bracelet should be on your skin. You need a great piece that outshines the rest. The offspring bracelet is an excellent pick if you want to shine as it has white or yellow gold and diamonds. You should experiment with various pieces too like wear white gold on one wrist and yellow on the other to look amazing. You will not regret the bracelets as they will uplift your wardrobe and give it a lot more life.

With the tips above to help you accessorize, just buy the jewelry and start practicing. The Georg Jensen delivers extraordinary pieces that you will instantly love. You can purchase all the items you would like in an instance. Happy shopping experience.


Hits: 2958 | Leave a comment