Writing about Vatican Apostolic Library and Their Digital Archiving Project
by Dandy
,
25 September, 2018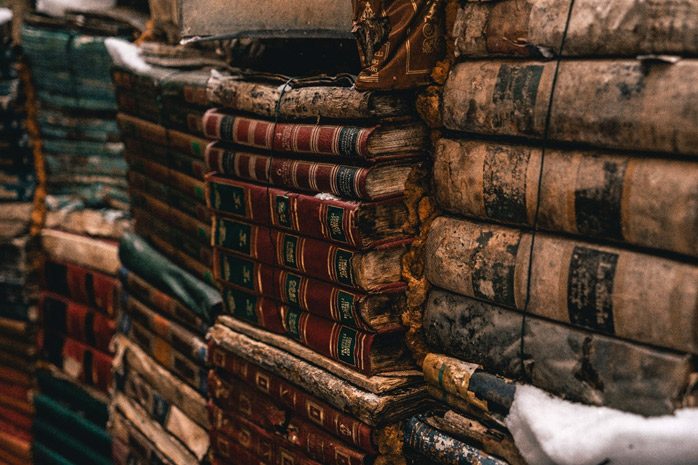 The Vatican secret archives have captured our imagination for centuries. Not just on account of their history, but also as a result of the stories and conspiracy theories that have been dedicated to them in films and literature alike. Every year about 1,500 scientists come here to do a unique research, but a reading room of Vatican Archives is as far as anyone gets. What lies beyond that? Will the archives of the secret library be available to anybody?
Behind Closed Doors
What is in the underground bunkers of the Vatican? When were they built? Let me just say that the shelves of Vatican Apostolic Library have a total length of 13 kilometers. Pope Nicholas V founded the library around 1450. The most recent archives were built under Pope Paul VI who commissioned the construction of two underground floors. Another 43 kilometers of shelves contain documents of the Curia, the councils, the congregation of the rites and the modern section of the state secretariat. But if you do not want to spend hours, for example, in the UK library, there is a service that will make you stop thinking about "who can write my essay for me cheap".
The documents of royal families including Borghese or Ruspoli are kept here. Unique historical documents include the letter from English nobleman about Henry VIII divorce, which lay at the root of the Anglican Church breaking away. There is also an Edict of Worms with a signature of Emperor Charles V and many other original documents with original wax seals. A lot of these documents shed more light on the history of First World War, the history of Edith Stein or church life in the 17th century.
The manuscripts are the library's most precious asset. The library's manuscripts were written in Latin and Greek, then Hebrew, later other languages and alphabets.
Why Are Manuscripts So Important Nowadays?
We need to think about medieval manuscript as a wiki edition with a lot of hyperlinks. Because the users added, erased, highlighted elements of manuscripts. You can see marginal notations, drawing, grotesque images, the ways of readers to engage with the text. And nowadays, with the digital technology, we are going back to a manuscript culture where this document is a communal object. In the Middle Ages, the idea was that you could annotate the text because you added value to it. So, the manuscript is a dialogue of annotations.
The digital technology opens new possibilities of annotating text together like in the middle ages, of breaking away from a narrative sequence. Have access to the digitized collection of the Vatican's text means to open it to a far wider range of scholars. It is a huge international significance as a result.
Digital Archiving Project: Will Every Person Be Able to Read the Manuscripts of 15th Century?
This project has two key goals: preserve the manuscripts and make them available to everyone. The turning point was finding a process to digitize the manuscripts. This enables them to be disseminated widely yet obeys the need to preserve them. Dissemination becomes a form of preservation. The IT and photography experts had the opportunity to meet with the members of the NTT DATA team and discuss the chances.

Chinese and Italian representatives have already started to work on it. By passing on the valuable asset of the predecessors to future generations through IT, the challenging journey of cultural transition has already begun.

Thanks to AMLAD system it will be possible. AMLAD is a system that encompasses different types of service. The user sees an evolved interface. It can be used for a museum, an archive, or a library, not just for the manuscript. AMLAD makes life easier for users who have to search through a multi-object catalogue.

To give you a geographical overview, the collection of Vatican Apostolic Library starts from the pre-Columbian world in the Americas, then moves on to Europe and finally, reaches the Middle and continues to the Far East, China, and Japan.
The harmony between civilization and culture creates innovation, providing unprecedented opportunities for people all over the world to access these treasures. They have records and testimonies from all countries and places and collected up to 80,000 manuscripts.
With modern technologies, the Vatican Apostolic Library will be a heritage of the church and of humanity.


Hits: 6435 | Leave a comment