A Must-Have for Men's Travel
Going on an adventure has always been fun. However, it is still better if you can create a home away from home. Well, that does not mean you have to tag your furniture or coffeemaker along. We are talking about the travel accessories that make sure that you have all you need during your business trip or vacation. While men will not carry tons of suitcases as the ladies do, the following essentials should not miss on your travel list.
1. A travel briefcase
Why is this top of the list? Well, the best men's travel briefcases accommodate all the essentials that you will need during your trip. A good briefcase will have space for headphones, lip balm, water bottle, chargers, laptop, an umbrella, pocket journal and so on. A quality briefcase is both functional and professional. It also gives a statement of your identity. On top of that, it brings something to your fashion and also has a lot to say about your intellect. You have all the reasons to be motivated to get yourself a briefcase.
2. Travel cord case organizer
As you travel, you will be taking your tablet or phone with you. It is advisable that you have a cord organizer. Having cables scattered all over in your suitcase can be annoying. It will give you a hard time finding it when you need to use it, and you might end up disorganizing your entire travel bag. Also, cords tend to be delicate, and they might spoil. A travel cord case organizer will keep your chargers and cables intact and easy to reach.
3. Travel pods
Just because you are traveling does not mean you have to abandon your hygiene. You need to tag it along. Your travel pods should have shampoo and conditioner for your hair. You should also have shaving cream, body wash, body lotion, and hair gel. You need to look good in the course of your travel.
4. A flashlight
You need a flashlight. You can't predict when a puncture will happen on your way. Also, if you are traveling to a place you have not been a while, you can never be too sure about the condition of the electric wiring. Well, you might end up not using it, but you certainly need it.
5. Neck Tie box
If it is a business trip, you cannot afford not to have this. You cannot afford to meet the investors or attend a meeting with a creased tie. A necktie box will do a great job at making you look great by keeping your ties intact. Yes, you have the option of ironing, but chances are you will have limited time during your trip.
6 Minimalist wallet
Again, those going for a business trip or traveling where you are likely to network, a minimalist wallet is essential. Why? It will help you carry all the cards you will need. You will get to the destination while they are still in one piece and won't risk losing them.
You can also throw sunglasses in your briefcase to keep you stylish and protect your eyes during your trip.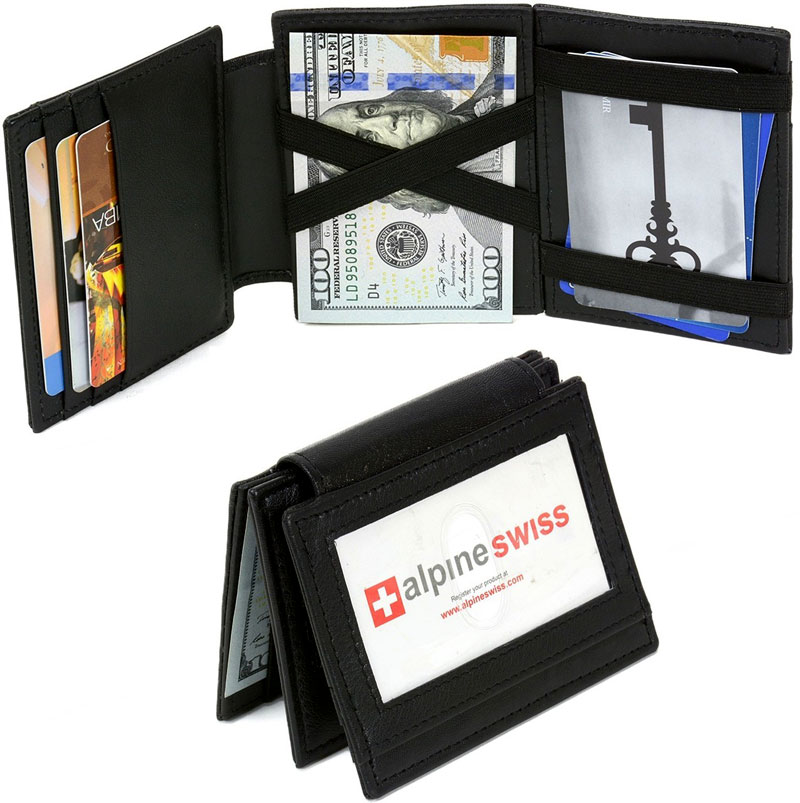 Hits: 4188 | Leave a comment