Tag: carbon fiber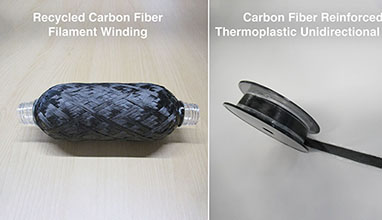 Sustainable fashion
Asahi Kasei, a diversified Japanese multinational company, has developed a new technology for recycling carbon fiber plastic compounds together with the National Institute of Technology, Kitakyushu College and Tokyo University of Science.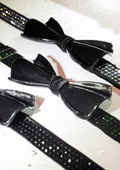 Accessories
Ties have always been an important part of the gentleman's wardrobe. The humble piece of cloth has not changed much in terms of design or materials since its invention. Until now. A light weight, ready to wear tie made of lacquered carbon fiber is now becoming more and more popular in the fashion industry.

Created by designer Alberto Del Biondi, the ties have versions for males and females.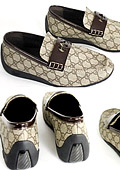 World fashion
The fashion brand Gucci never forgets men and occasionally creates new models to catch their attention. The designers created a new collection men's shoes Gucci, which are not made from leather, but from carbon fiber. This material becomes more and more popular for the production of shoes. GG Plus Moccasin is made in Italy and comes in elegant beige/ebony colors, laced in dark brown leather. The best feature of these shoes is the cut out at the front that shows a beautiful G as brand logo. The carbon fiber is found at the beautiful back heel of the shoes in the rubber sole. The shoes can be found at various stores at the price $425.