Tag: European Fashion Alliance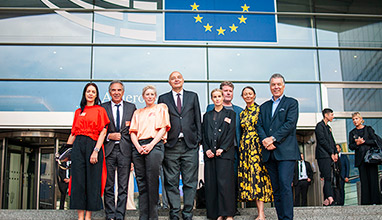 Business news
The European Fashion Alliance (EFA) held its first political fashion round table in Brussels to announce a European wide industry survey which will result in a report on the status of European fashion. The report and positioning of the European fashion industry on sustainability and policy framework will be presented during EFA's conference in Brussels end of 2023.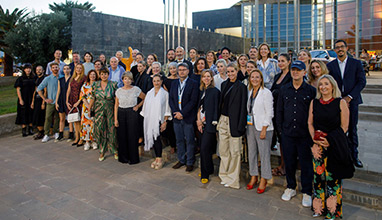 World fashion
Greener, more innovative, more creative – at the first summit on Gran Canaria, the members of the European Fashion Alliance "EFA" put together a package of measures and actions for a sustainable and inclusive future of the European fashion industry.
Business news
The first real transnational European Fashion Alliance of European fashion councils and institutions is founded by 25 European fashion organizations aiming to empower a prosperous, sustainable and inclusive European fashion ecosystem. During a two-day summit in Frankfurt at the end of March 2022, Fashion Council Germany brought together the most leading European fashion organisations to form a coalition of change, with the support of Messe Frankfurt and its global Texpertise Network.