Tagliatore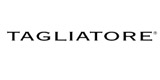 Tagliatore, a brand with a strong evocative meaning, born from the family tradition, has now been represented for many years through a simple creative image but efficient from a comunicative point of view.
Suppliers: Buttons, Cufflinks, Lining, Shoulder pads, Wool, Woolen fabrics
Services: Mass production
Company type: Fashion brand, Manufacturer
Products: Accessories, Overcoats, Ready-to-wear suits, Waistcoats
Menswear collections
verything starts from the creativity of Pino, a flexible and versatile mind, capable of capturing from the smallest shades the inspiration for a new collection: the texture of a fabric, the nuance of a colour, the details of an accessory, a check design. The design of the jacket is the palette from which to develop the creative ideas: the slim and soft forms, the perfect fitting, the research and enhancing of details, the revers, the shoulders, the sleeves, are at the basis of the concept of a Tagliatore garment.