State of Art
The Dutch brand State of Art was founded in 1987. State of Art is a high value brand that designs casual lifestyle collections for men.
Company type: Fashion brand, Manufacturer
Products: Accessories, Ready-to-wear suits, Shirts, Slim fit suits
Connect with State of Art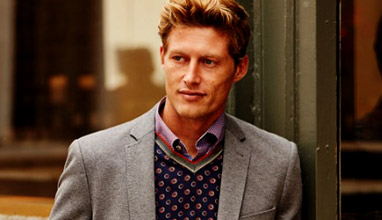 Menswear collections
Every year, State of Art develops eight collections of sporty, contemporary, stylish and comfortable clothing for 'people with an active lifestyle'. The brand has show rooms in Antwerpen, Helsinki, Kopenhagen, Lichtenvoorde, Oslo and Stockholm, 32 brand stores, more than 1,000 official dealers, many shop-in-shop locations and an official webshop.