Sartoria Gallo
Sartoria Su Misura / Bespoke tailoring. 55 years of experience. Luxury suits 100% handmade and Italian. Creator of the exclusive " Travel Jacket".
Services: Bespoke garments, Custom Fit, Made to measure
Company type: Fashion brand
Products: Bespoke suits, Made-to-measure suits
Connect with Sartoria Gallo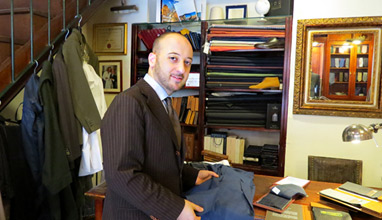 Interviews
Sartoria Gallo is a tailor shop in Rome, located at 45 Flavia Str. Luigi Gallo found the shop in 1960, in 2007 he passed it to his son Marco Gallo. The skilled hands of Luigi Gallo have in fact dressed people such as Stefano Accordi, Michele Placido and many others. Today his son Marco, is the tailor and manager of the shop.