Heimie's Haberdashery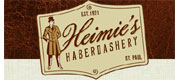 Fashion trends may come and go, but a fine suit never goes out of style. Our experienced haberdashers partner with you to create an ensemble with impeccable style and fit, whether it's off the rack or completely customized.
Services: Bespoke garments, Custom Fit, Made to measure, Made to order
Company type: Fashion brand, Manufacturer
Products: Bespoke suits, Made-to-measure suits, Made-to-order suits, Slim fit suits
Connect with Heimie's Haberdashery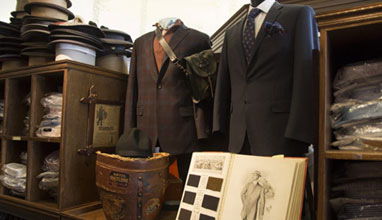 Bespoke Men's Suits
Heimie's Haberdashery specializes in tailored clothing. Each season they hand select fabrics and design their own Heimie's Select line of clothing coming out of our partnership in Montreal. From their selection of ready made garments to their Made-to-Order and Made-to-Measure programs, they pride themselves on traditional classic attire with permanence to style and fashion.