Germanicos Bespoke Tailors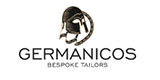 At Germanicos, we give you a truly bespoke experience, making you a tailored suit that fits and feels perfect. We take over 30 measurements to ensure that your tailor made suit fits you from every angle.
Products: Bespoke suits, Made-to-order suits, Ready-to-wear suits, Shirts, Slim fit suits

Tailor made wedding suits by Germanicos will make you look dashing on your wedding day. Go bespoke for your wedding with Germanicos. Your wedding day is the day when you're going to be photographed a lot! Your friends and family will be looking at these photos and very likely, you're going to be looking at them later in your life. As such, your Grooms suit should be the most well-fitted and unique in the room. There's no way you could get an off-the-rack suit to make you feel perfect for your wedding day. Germanicos offers a choice of over 7000 unique fabrics coming from the best mills in Italy, England and France. Combine that with the nearly 20 years of experience we have with designing bespoke tailored wedding suits and you know the right thing to do would be to go Bespoke with Germanicos.

Connect with Germanicos Bespoke Tailors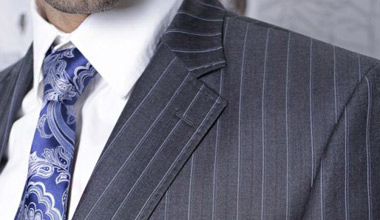 How to sell
You can earn an additional income up to 120 000 euro per year without any investment. Richmart offers this great opportunity and an additional business for more than 1000 people working and studying in Western Europe, USA and Russia.