Eduard Dressler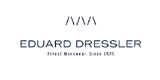 Every man is unique. His stature, his style, his taste. Thanks to EDUARD DRESSLER, you now have the opportunity to express your personal requirements and individuality even more fully.
Services: Made to measure
Company type: Fashion brand, Manufacturer
Products: Made-to-measure suits, Overcoats, Ready-to-wear suits, Slim fit suits
Connect with Eduard Dressler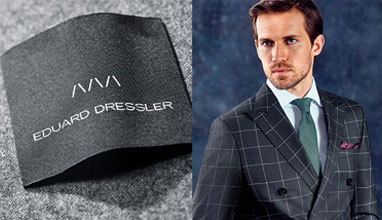 Made-to-measure
Eduard Dressler had a vision: each suit should be of excellent craftsmanship, highest quality and wearing comfort. With passion and creativity he revolutionised what at that time was traditional tailoring with innovative production methods. Based on our founder's vision, our goal today is to refine every finished product to uncompromising hand-crafted perfection. Thanks to this philosophy the EDUARD DRESSLER brand stands more than ever for masculine, elegant sophistication – quite simply a style that's timeless.