Bourjois Bespoke Tailor VIP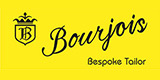 Bourjois Bespoke Tailor offers the finest men's custom-tailored suits, dress shirts, and bespoke clothing in Chicago.  We offer comparable or superior quality of tailoring services for your convenience. Everything from Bespoke Tailoring to Alteration
Suppliers: Buckles, Buttons, Canvas, Cotton fabrics, Cufflinks, Hangers, Interfacing, Leather Trim, Lining, Mannequins, Nailheads & Studs, Pins & Needles, Shoulder pads, Silk fabrics, Sleevehead, Thread, Under collar, Velvet fabrics, Wool, Woolen fabrics, Zippers
Services: Bespoke garments, Consultants, Custom Fit, Cutting & Slitting, Fashion Associations, Fashion Blogs, Finishing, Local Tailoring, Made to measure, Made to order, Model agencies, Photographers, Stylists, Traveling Tailor, Wedding Planning
Company type: Exporter, Fashion brand, Fashion designer, Manufacturer, Multi-Line Showroom, Retailer, Service provider, Wholesaler
Market: Chilldren's, Men's, Unisex, Women's
Products: Bespoke suits, Fabrics for suiting, Made-to-measure suits, Made-to-order suits, Overcoats, Ready-to-wear suits, Shirts, Slim fit suits, Waistcoats, Wool and noble blends

Welcome to Bourjois Bespoke Tailor, your premier destination for exceptional custom tailoring and clothing alterations in the Chicago area. Whether you're in search of finely crafted men's custom suits in Chicago, expertly tailored women's clothing alterations, or simply the best tailors in Arlington Heights, Barrington, Schaumburg, North Brook, Niles, or Long Grove, IL, look no further than our establishment. Our team of skilled artisans takes pride in their craftsmanship, ensuring that every piece of clothing we create or alter is a true masterpiece. For men seeking sophistication and style, our menswear collection features a range of fabrics, styles, and designs to create the perfect custom suit that reflects your unique personality and fits like a glove. For women who appreciate attention to detail, our clothing alteration services guarantee a perfect fit, whether it's adjusting a wedding gown or fine-tuning your everyday attire. We understand that a well-fitted garment can boost your confidence and leave a lasting impression. Conveniently located near Morton Grove, our tailor shop is easily accessible from surrounding areas. Our commitment to excellence has earned us a reputation as the best tailors in the region, delivering unparalleled quality and service. At Bourjois Bespoke Tailor, we believe that clothing should be a reflection of your individuality. Visit us today, and let us create or alter garments that not only fit you perfectly but also make you stand out from the crowd. Your style journey begins here.

Connect with Bourjois Bespoke Tailor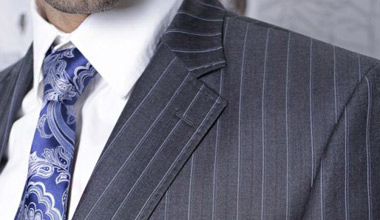 How to sell
You can earn an additional income up to 120 000 euro per year without any investment. Richmart offers this great opportunity and an additional business for more than 1000 people working and studying in Western Europe, USA and Russia.