Balani Custom Clothiers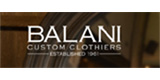 Forr over 50 years, BALANI has specialized in delivering the the world's most prestigious fabrics constructed in our highest standards of craftsmanship.
Services: Bespoke garments, Custom Fit
Company type: Fashion brand, Manufacturer
Products: Bespoke suits
Connect with Balani Custom Clothiers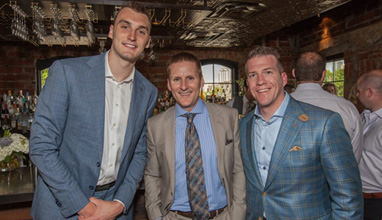 Bespoke Men's Suits
Peter Balani, founder of BALANI Custom Clothiers, set out at the age of 16 to learn the trade of tailoring, measuring, and fitting custom suits. He came to America in 1961, bringing his unparalleled connections as well as his passion and knowledge of the suiting industry. Sonny Balani, Peter's son, joined the business in 2003, making it his goal to modernize and expand the brand by opening BALANI's first showroom in downtown Chicago. Today, BALANI is in 7 markets with 35 people on its team and continues to make clients look and feel their best, as they incorporate Peter's passion, tradition, and heart into each and every custom suit.