Articles from Anthony Horner
The festive season has arrived and for the fashion-forward gent that means one thing — it's time to get dressed to the nines and make a sartorial statement this party season. Festive drinks, weekends in the country and family get-togethers all provide the perfect opportunity to show off your finest garb and make some serious fashion statements. There's one event of the season that doesn't quite carry the same fashion potential - the office Christmas party.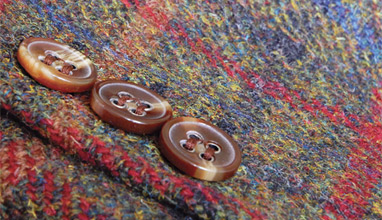 Winter isn't coming - it's officially here! The leaves have turned, the days are shorter and the weather is noticeably frostier, and that means one thing for the sartorially savvy gents out there - it's time to get out the heavy-duty fabrics. Seersucker, linen and Madras may be your go-to for spring and summer but have no place in your winter wardrobe - unless you live in the tropics. When it comes to winter fabrics, look no further than tweed!