Tips for Building a Network in the Fashion Industry
Networking plays a crucial role in establishing a prosperous career in the fashion industry. Establishing and nurturing connections with individuals in the sector can result in several advantages, including opening doors to learning, cooperation, and new experiences. But it's not a must—you can begin your career in fashion with absolutely no links. However, there's no disputing that getting a job might be a lot easier if you actually have some connections. Yes, it's true, and here, we'll tell you the benefits of those connections and provide tips to help you build your fashion network from scratch effectively.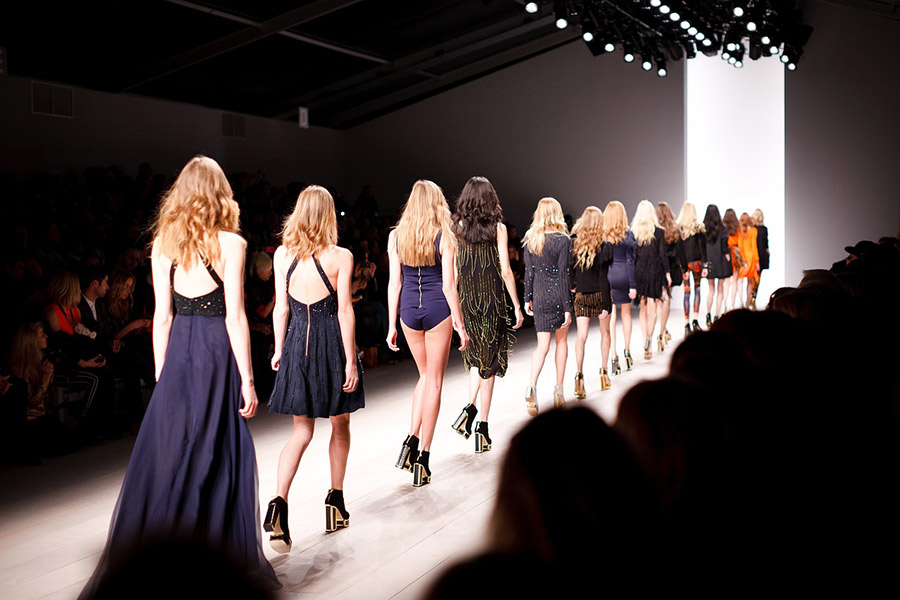 Benefits of building a network
Access new information
One of the biggest reasons networking plays such a pivotal role in the fashion industry is its significant impact on facilitating knowledge expansion and ensuring you remain abreast of the newest trends and advancements. Participating in industry trade fairs, conferences, and events offers you the chance to acquire knowledge from esteemed professionals within the sector, explore novel methodologies and technology, and obtain significant perspectives on the operational dynamics of the industry.
Advance your career
Establishing your own name and standing in the fashion industry also requires extensive networking. You can build a reputation for yourself and reach a wider audience by building strong physical and online networks and establishing credibility through your work. Employment openings, partnerships with other designers and companies, and access to new demographics are all possible outcomes.
Get career advice and support
Another perk of making connections is that finding advisors and mentors in the industry can help you advance your career. As a newbie, you would do well to network with more seasoned experts in order to benefit from their wealth of knowledge and insight.
Get fresh ideas
Furthermore, networking might potentially result in opportunities for both professional and personal development. Engaging in meetings and collaborations with fellow photographers, stylists, designers, and other experts can serve as a catalyst for the generation of novel ideas and innovative design methodologies. Additionally, such interactions offer valuable prospects for acquiring fresh skills and techniques.
Tips to build your network
Choose who you network with
The people that you choose to network with will depend on the path you take in the fashion industry. The key here is connecting with people who have the capacity to make a difference in your career. Building relationships with people in the magazine industry and other editors is essential if you want to make it as a fashion editor. The best way to break into public relations is to make connections with people working at PR firms. Connect with people who are already successful in the field you're interested in or who perform similar duties.
When you're trying to establish a fashion network, choosing the appropriate people to connect with is absolutely essential. Because, at the end of the day, the people you know ought to be able to assist you in landing the job of your dreams. Choose carefully the individuals with whom you initiate the process of developing relationships, and check to see that they have tight ties to the kind of individuals and the kind of opportunities you would like to be associated with. PhoneHistory can assist in this regard. In the event that a chance presents itself, those around you will look to you for guidance.
Connect online
These days, more than ever before, connecting with other fashion industry professionals is as easy as sending an email or posting on Instagram. Beginning your networking efforts online not only provides you access to a much larger number of people in a wider variety of locations, but it also enables you to connect with people that you otherwise would not meet in person. Make use of various social media platforms in order to get in touch with people who may be employed in the same field.
Attend Fashion Events
Fashion events serve as more than just a venue for conferences or other main objectives; they also serve as networking opportunities, making them ideal starting points for small talk. You can stay in touch with the presenters and other attendees of the event after it has concluded. You can either ask additional questions about the conversation that took place during the event or add them on LinkedIn and let them know how helpful and inspiring their story was.
Be willing to help first
You need to demonstrate a willingness to actively contribute to the professional development of people within your network. Look into available freelance opportunities, assistant roles, or internships to acquire hands-on experience. There's a positive correlation between the extent to which you provide assistance to others and the likelihood of receiving reciprocal support from those individuals in your times of need. Engaging in this activity will not only contribute to the improvement of your abilities but also facilitate the establishment of connections with professionals within the business.
Develop an online presence
Create a profile on various professional networking websites and establish a presence online. Maintaining an up-to-date profile that details all of your experience, interests, education, and qualifications will assist you in drawing in others who share your values and attracting the attention of potential employers. Building a network offline can be just as helpful as building one online, and both can lead to new opportunities in your career.
Stay updated in your field
Keeping up with the most recent trends in the fashion industry can significantly enhance the value you bring to professional connections established through networking endeavors. You can do this by either following well-known fashion bloggers and influencers on social media platforms like Pinterest and Instagram or by looking at the most recent trends and collections as reported in fashion blogs and magazines.

Ultimately, it's clear that networking is crucial to advancing your fashion business career. You can benefit from networking in a number of ways, including gaining access to new resources, strengthening existing ties to the field, increasing visibility, and identifying potential mentors and advisers. The vibrant and ever-changing world of fashion may be your oyster if you approach networking with the proper attitude and are prepared to put in the work.


Hits: 3861 | Leave a comment