12 Ways to Promote Your Clothing Brand Online
The digital world is transforming the approaches to doing business. Today, the success of a clothing brand pretty much relies on its ability to promote itself online.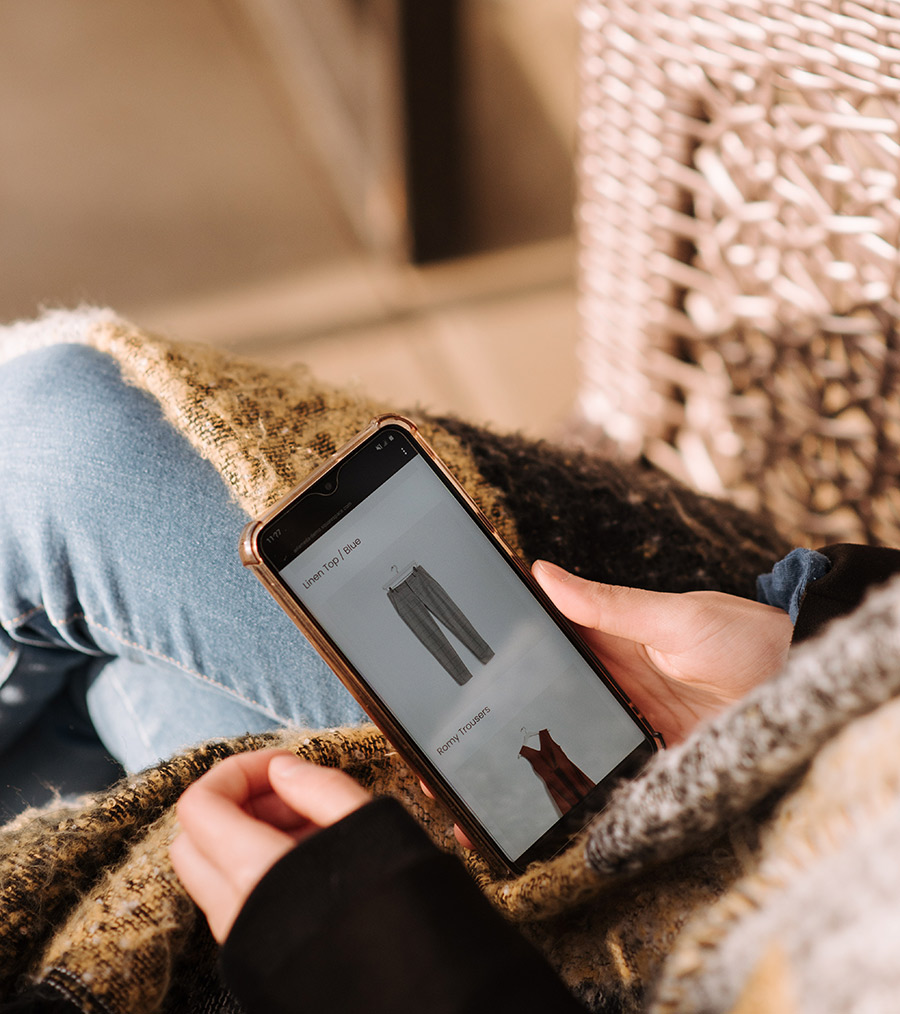 With the vast reach of the internet, brands have the potential to connect with a huge global audience through a variety of different platforms. Leveraging these platforms has become a fundamental requirement for fashion businesses to thrive in a competitive marketplace.
By understanding and implementing effective online promotion strategies, you can easily capture the attention of your target audience and acquire top-tier brand recognition. In this guide, we will explore twelve impactful strategies to help you successfully promote your clothing brand and substantially elevate its visibility.
1. Build a Professional and User-Friendly Website
Your website is arguably the most important part of your online presence — it is a virtual storefront for your clothing brand.
You need to design a website that embodies your brand's identity and demonstrates your product range. It must be able to provide a seamless user experience; ensure easy navigation and a responsive design that caters to desktop and mobile users alike.
2. Leverage Social Media
Once you have your website on lock, it is wise to promote it on various social media platforms as they are highly visited spaces for clothing brands.
Establish a consistent social media presence and regularly share posts and reels to showcase your products. Keep in mind the importance of engaging with your followers through comments and messages. Respond promptly and professionally, avoiding any spelling, grammatical, or punctuation errors.
3. Develop a Content Marketing Strategy
Content marketing helps you establish your brand as an authoritative voice in your desired industry. To achieve this, you need to create engaging and informative content, all while promoting your products.
Start with researching your audience. Knowing your customers is essential to communicate effectively, meet their needs, and understand what entices them to purchase from you. It will allow you to decide on the platforms where you will publish your materials, as well as their topics, genres, volume, and presentation.
4. Curate High-Quality Visual Content
In the world of fashion, visuals matter the most. Therefore, investing in professional photography and graphic design is a must. Use Leadar's contact database to hire a talented photographer who can show your collection in the best possible way and make it stand out.
High-quality images and videos will provide an authentic representation of your clothing line. This will enable potential customers to envision themselves wearing your products and make them consider purchasing them.
5. Utilize Effective Search Engine Optimization
Optimizing your website for search engines is vital for organic visibility and reaching more of your target audience.
Carry out keyword research to identify relevant search terms and then begin to incorporate these keywords naturally into your website's content. Make sure that you regularly publish relevant blog posts and articles that address everything that can be related to your clothing brand.
6. Engage with Influencers
Collaborating with fashion influencers and bloggers can significantly amplify your brand's reach to new heights.
Identify influencers whose style resonate with your brand and match your target audience. Partner with them to create authentic content featuring your clothing line and brand. The endorsements of these influencers will undoubtedly lend credibility to your brand.
7. Implement Targeted Online Advertising
Online advertising allows you to reach specific demographics. By utilizing platforms like Google Ads and social media advertising, you can begin to create targeted campaigns.
Define your audience based on various factors, especially browsing behavior, to maximize the impact of your ads. Your ads will need to convey the ideals and the unique products you are offering to the public.
8. Offer Discounts and Promotions
You can also entice online shoppers by offering exclusive online discounts and bundle deals. Limited-time offers create a sense of urgency and encourage immediate purchases.
Communicate these offers prominently on your website and across your social media channels to attract and convert more potential customers. This is particularly effective if you do not have a physical store.
9. Utilize Email Marketing
While this may not be everyone's cup of tea, you can regularly send out email newsletters with updates on new arrivals as well as exclusive promotions and personalized recommendations.
Crafting compelling subject lines will encourage recipients to not just open but read the emails and consider browsing the various products listed.
10. Optimize for Mobile Users
The majority of online browsing occurs on mobile devices, so your website must be as mobile-responsive and friendly as possible. A seamless mobile experience improves user engagement exponentially and enhances the likelihood that the customer will browse your products and purchase them.
Make sure that you test your website's responsiveness across various devices to ensure consistent functionality.
11. Cultivate User Generated Content
Encourage customers to share photos of themselves wearing your clothing on social media. User-generated content provides authentic testimonials but also creates a sense of community.
This content placed on your website and social media profiles helps create a relatable brand identity. In addition, this convinces your potential customers of the quality of your products and their aesthetic value.
12. Collaborate with Other Brands
Collaborating with other fashion brands can also extend your reach and introduce your clothing line to new audiences. Look for brands that share a similar target audience and values. These collaborations can take the form of co-branded collections or cross-promotions, generating mutual benefits for both parties.

The online landscape offers clothing brands nearly unlimited opportunities to present their products, all while engaging with customers and fostering brand loyalty. By implementing a comprehensive online promotion strategy and utilizing the tips mentioned above, you can effectively make your mark in the fashion industry.

Just remember that online promotion requires adaptability and consistent effort. Combine these strategies to create a cohesive online presence. This will ultimately help your brand resonate with the audience you want and drive traffic and sales, putting your brand on the road to the top.


Hits: 6113 | Leave a comment