From Boardroom to Beyond: Outfits to Transition Seamlessly on Trips
Travelling for business might mean juggling demanding schedules like attending important meetings and then finding time to explore the destinations. Often, there's little time to go back and change outfits between professional engagements and casual outings.
However, the solution is simple yet essential - having a wardrobe filled with versatile outfits that seamlessly transition from the boardroom to beyond. In this fashion-forward guide, we offer a selection of stylish ensembles that cater to the multifaceted needs of a modern traveller.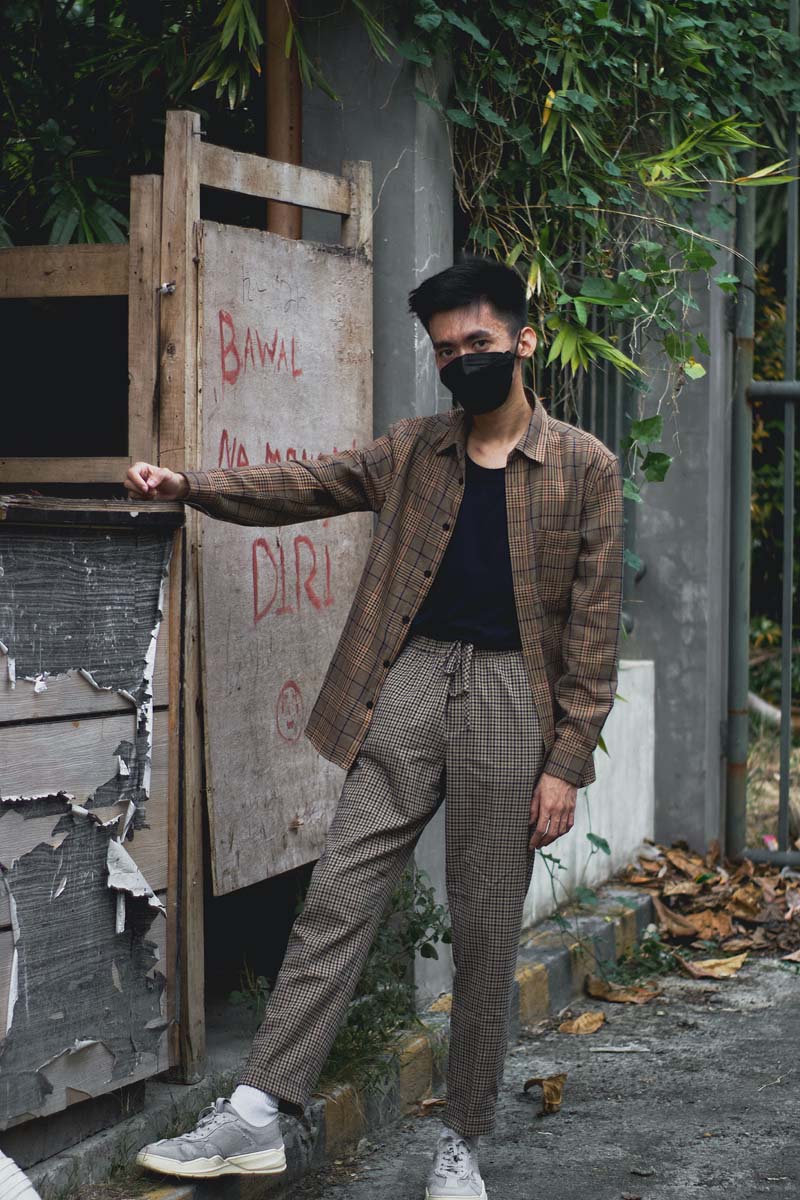 Therefore, continue reading to the end!
Classic Suit with Dress Shoes
The classic suit paired with dress shoes is a timeless and elegant ensemble that exudes professionalism and sophistication. The tailored suit in a neutral color like navy or charcoal provides a sharp and polished appearance suitable for any business setting. Consider layering a neutral-colored lilac hoodie under the suit jacket to infuse a modern twist, effortlessly bridging the gap between traditional business attire and contemporary comfort.
The suit and dress shoes convey authority and style during business engagements, while the hoodie adds a touch of individuality and comfort. Later, when you're ready for a casual outing, remove the suit jacket, revealing the hoodie, for a more laid-back yet sophisticated appearance. This adaptable ensemble ensures you look and feel confident throughout your business trip, striking the perfect balance between classic elegance and modern flair.
Blazer, Button-Up Shirt, and Chinos
The blazer, button-up shirt, and chinos combination is a versatile and stylish ensemble that effortlessly transitions from the boardroom to casual outings. The tailored blazer adds a touch of sophistication to the outfit, while the button-up shirt maintains a professional appearance. Paired with well-fitted chinos, this look strikes the perfect balance between smart and relaxed.
For formal settings, wear the blazer buttoned up with dress shoes. After office hours, roll up the sleeves, unbutton the collar, and switch to loafers or stylish sneakers for a casual vibe. This outfit ensures you stay polished and comfortable throughout your business trip.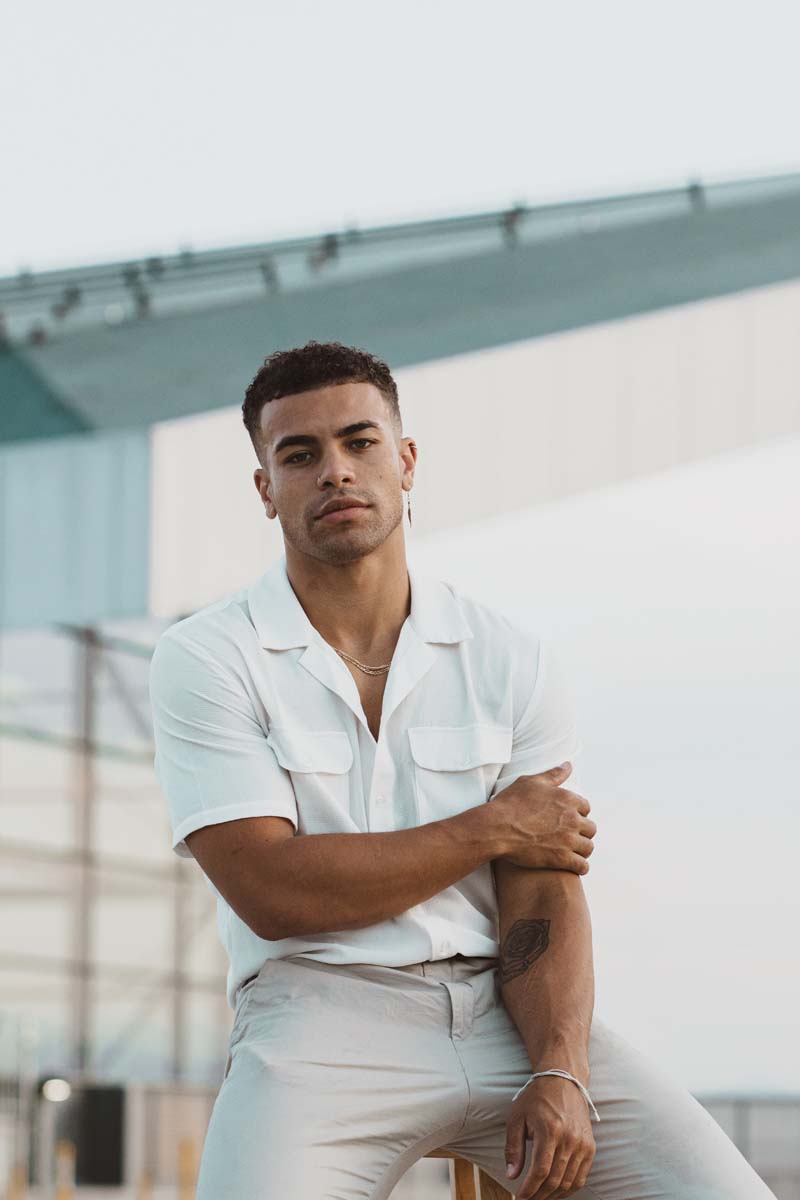 Cardigan or Sweater over a Button-Up
Layering a cardigan or sweater over a button-up shirt is a stylish and practical choice for business trips. The cardigan adds a touch of elegance, while the button-up shirt maintains a professional edge. This ensemble creates a polished look for the boardroom. Remove the cardigan or sweater and roll up the sleeves for a relaxed feel when transitioning to a casual outing.
This versatile outfit effortlessly takes you from formal business engagements to comfortable and fashionable leisure time, making it ideal for the demands of a business trip.
Polo Shirt and Chinos
A well-fitted polo shirt paired with chinos can be a comfortable and stylish choice for a business-casual environment. The polo shirt's collar adds a touch of sophistication, while its casual nature keeps the overall look relaxed. Paired with chinos, which are more polished than regular jeans, this ensemble perfectly balances business-casual and leisure attire.

It is an excellent choice for occasions that demand a smart yet comfortable appearance, making it ideal for professional settings and casual outings.

A seamless wardrobe transition during your travels is possible with careful planning and versatile outfit choices. By curating a mix and match, you'll be well-prepared to make a stylish impression in any setting.

Remember to strike the right balance between style and comfort to enjoy your journey to the fullest!


Hits: 2030 | Leave a comment