The Definitive Guide to Embracing Fashion as a Man
Men Fashion Explained
Looking great isn't just about the clothes you wear; it's about how you carry yourself and how well you take care of your body and skin. In this definitive guide, we'll talk about how to be fashionable as a man, from choosing the right attire to indulging in spa procedures and maintaining a care routine.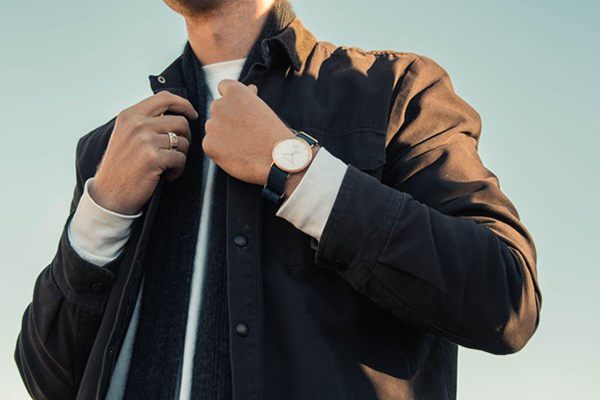 Understanding Your Personal Style
Every man's journey to fashion starts with understanding his personal style. This is influenced by your lifestyle, profession, and personal preferences. Are you more of a classic, casual, streetwear, or business style guy? Your wardrobe should reflect who you are.
Building a Wardrobe
Invest in Basics
Every man's wardrobe should include staple items like white dress shirts, dark jeans, a well-tailored suit, leather shoes, and a quality leather belt. These pieces serve as the foundation of your wardrobe and can be mixed and matched with other items.
Fit is King
The most dramatic improvement you can make to your style is to ensure everything fits impeccably. A good fit enhances your body's appearance and increases your comfort and confidence.
Choose Quality Over Quantity
Buying fewer, high-quality items can save you money in the long run and improve your overall look. Better quality clothes usually fit better and last longer.
Add Accessories
Accessories can significantly elevate your outfit. A stylish watch, a pair of sunglasses, quality socks, and a classic tie can add a touch of personality to your look.
Grooming and Skin Care Routine
Maintaining a proper grooming and skincare routine is as crucial as dressing well.
Regular Haircuts
Find a reliable barber or hairstylist who understands your hair and style. Regular haircuts keep your look sharp and well-maintained.
Skin Care
Start with the basics: cleansing, toning, moisturizing, and applying sunscreen. Moisturizing keeps your skin healthy and prevents dryness, while sunscreen protects against skin aging and damage.
Facial Hair Maintenance
Whether you choose to be clean-shaven or sport a beard, make sure it's well-groomed. Invest in a quality razor or beard trimmer, and consider using a shaving cream or beard oil.
Spa Treatments for Men
Spa treatments are not just for women. They help maintain skin health, relieve stress, and improve physical appeal.
Facials
Regular facials cleanse your skin, remove impurities, and help you combat issues like acne, dryness, or early signs of aging. Also, a big benefit of professional facial is equipment, which you are obviously lacking when doing it by yourself.
Massages
Massages are great for stress relief, promoting relaxation, and enhancing your overall wellbeing.
Manicures and Pedicures
These are not merely aesthetic treatments. They are essential for personal hygiene, preventing infections, and keeping your hands and feet healthy and presentable.
Always Keep Learning
Fashion trends change. What's in today may be out tomorrow. Stay updated with the latest trends by following fashion blogs, influencers, or reading fashion magazines.
Be Confident
Regardless of what you wear, carry it with confidence. Stand straight, make eye contact, and wear a genuine smile. Confidence is the ultimate fashion statement.

Fashion is a form of self-expression. It's about showcasing your personality and feeling comfortable in your skin. Remember, being fashionable doesn't mean blindly following trends. It's about finding what suits you and making it your own. So, invest time in taking care of yourself, building your wardrobe, and defining your personal style.


Hits: 4011 | Leave a comment