A breakthrough polyester recycling technology at Source Fashion
Source Fashion, Europe's newest responsible sourcing show, will take place from this Sunday 16th to Tuesday 18th at Olympia London.
It will showcase the first UK presentation of a world-first breakthrough in polyester textile recycling.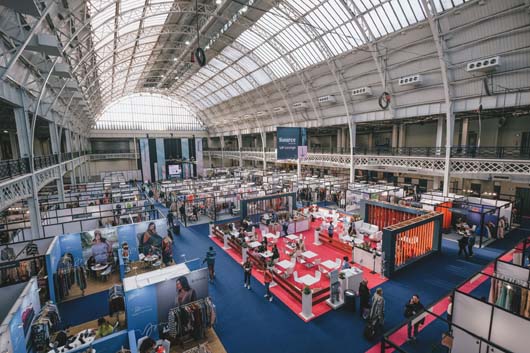 In a joint venture between corporate wear specialists Project Plan B and Salvation Army Trading Company Ltd (SATCoL), the trading arm of the charity, Project Re:claim sees the first commercial-scale, post-consumer polyester recycling plant launched.
Visitors to Source Fashion will be able to discover how polyester textiles have been successfully recycled back into raw material during a live seminar on the new technology on Monday 17th July at 12pm by Charlene Bent, Marketing Manager and Majonne Frost, Head of Sustainability from SATCoL who will be discussing its possibilities and game-changing impact for the fashion industry. The team will also be on hand during the three-day show on the SATCoL stand SF-G60 to talk to visitors.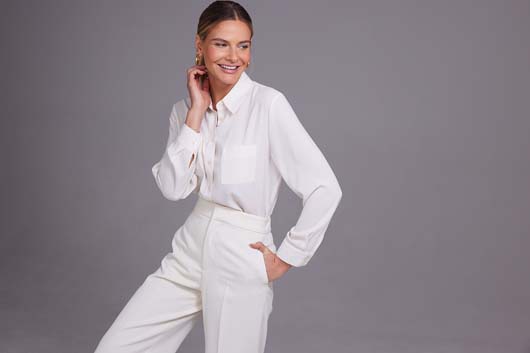 Project Plan B developed the exclusive polyester recycling system which is based on plastic bottle recycling. The Salvation Army Trading Company Ltd (SATCoL) will install the machine at their Processing Centre based in Kettering in September, which already sorts and processes around 65,000 tonnes of donated textiles every year.
Suzanne Ellingham, Director of Sourcing, Source Fashion says, "The fashion industry is increasingly embracing second life, reuse, recycling, and circular economy practices but polyester recycling has remained one of the biggest challenges in recycling post-consumer clothing. We are very excited to offer SATCoL a global platform at Source Fashion to launch Project Re:claim's groundbreaking technology."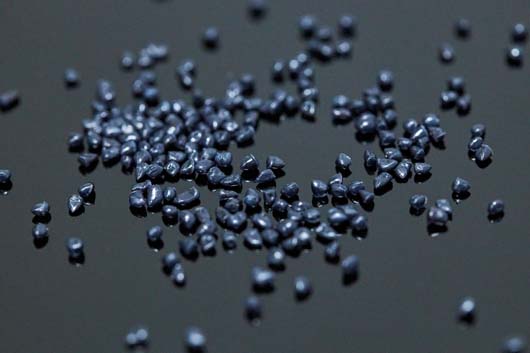 The new plant will recycle around 2,500 tonnes in its first year, rising to 5,000 tonnes in year 2, and aims to recycle polyester that has come to the end of its useful life. The technology creates polyester pellets and has successfully produced the first yarn from these. 
Majonne Frost, Head of Environment & Sustainability at SATCoL says, "Last year SATCoL enabled reuse and recycling of over 250 million products but there are always items which are too damaged and we cannot resell and they are often garments made from polyester. With this new technology we can give these clothes a new lease of life. So when your favourite jumper is worn-out, we will take it and turn it into polyester pellets, ready to be turned back into a new jumper. This is the future of fashion."
SATCoL already has the UK's only automated textile sorting facility, Fibersort. Based at the charity's purpose-built Processing Centre in Kettering, Fibersort automatically identifies and sorts second-hand textiles by fibre type and is the first step in textile-to-textile recycling. This additional new technology is the next step towards SATCoL's ambition to create the UK's first fibre farm, with the aim of massively scaling up textile-to-textile recycling of all types of materials. This presents a huge opportunity for the fashion circular economy.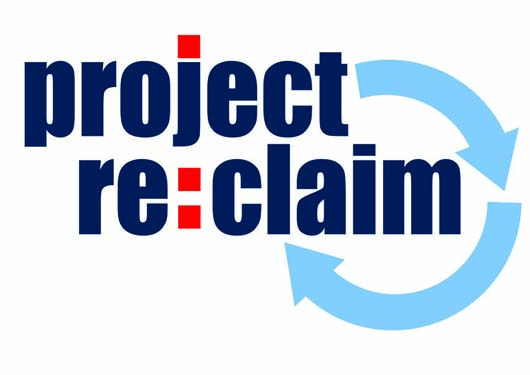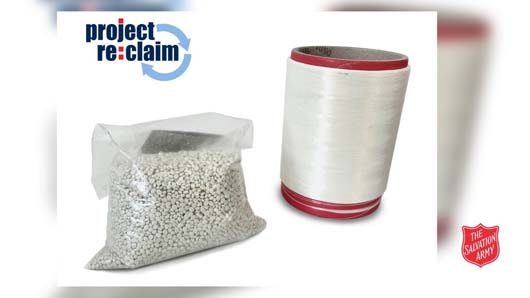 Project Re:claimTM is a new joint venture between Salvation Army Trading Company Limited and Project Plan B (an established corporate workwear supplier with a key aim of "creating high performing garments with no compromise to the environment"). Project Plan B has been working with a global leader in plastics recycling to develop exclusive technology for textile-to-textile polyester recycling. The configuration of this technology for textile-to-textile polyester recycling is a world first.

Salvation Army Trading Company Ltd (SATCoL) is the trading arm of The Salvation Army. SATCoL actively encourages the reuse and recycling of donated clothing and other household items through its 240 charity shops and donation centres, and a nationwide network of clothing banks.

•           The UK produces over half a million tonnes of polyester textile waste every year; and over 300,000 tonnes of clothing is disposed of in household bins each year (page 25 Valuing our clothes: The cost of UK fashion | WRAP)

•           Polyethylene terephthalate (PET) or Polyester, is the most common thermoplastic polymer resin of the polyester family and is used in fibres for clothing, containers for liquids and foods, and thermoforming for manufacturing

•           Currently no textile polyester recycling systems in the UK. The only option is to landfill or to burn this type of plastic waste textiles

•           A tonne of new polyester clothing creates over 20 tonnes CO2e/T

•           Currently no worn post-consumer polyester textiles are being recycled

•           Polyester is a growing fraction in the textiles waste – and is a finite fossil resource

•           There is also no current market for textile rPET - the project will demonstrate different markets for textile rPET - new yarns and other products such as injection moulded products and markets with advantages in use

•           The Project Re:claim technology is a thermomechanical recycling process Thermo Mechanical Extrusion Recycler (TMER) machine. It will recycle polyester garments, and other manufacturing offcuts textiles into rPET pellets made from textiles

•           As well as the environmental benefits such as diverting unwearable textiles away from landfill and incineration, the Project Re:claim pellets use almost 10 times less energy compared with pellets made from virgin polyester (11% energy used to produce recycled pellets compared with pellets produced from virgin polyester, source: UAL see below)

•           Project Re:claimTM has received a £500k grant as part funding equipment for the polyester recycling technology, from the Department for Business, Energy & Industrial Strategy, Industrial Energy Efficiency Accelerator Phase 4 Competition Grant (administered by the Carbon Trust).

•           SATCoL's FibersortTM has been part funded by WRAP's Resource Action Fund.

 

About Source Fashion

Connecting global manufacturers and suppliers to buyers who want the security in knowing every conversation is one that could lead to a new range creation, Source Fashion is the gateway to retail for manufacturers and suppliers from across the world. From raw materials, fabrics, trims, and packaging, all the way through to contract manufacturers offering in house design services, the show brings the inspiration and tools together in one exciting destination to bring new ranges to life.

 

Designers can delve into a world of newness, looking at the latest designs, fabrics, and accessories to draw inspiration from. Sourcing and Procurement teams can meet with international garment manufacturers and discuss how to bring their range to life. Buyers can even go into the finer details, looking at trims and fixtures for finishing touches, or start closer to the course and speak with yarn manufacturers to look at options for creating bespoke materials.

 Visit https://www.source-fashion.com/ for more information.


Hits: 2966 | Leave a comment