Elevate Your Style: Unleash the Power of Custom Embroidery for Unique and Sophisticated Merchandise
Custom embroidery is the way to go to have designs that you love on your merchandise. Its classiness and sophistication sets it miles ahead of branded clothing. Embroidery is the art of adding designs on your fabric using a special machine made for just that, and thread. Don't worry even if you are not too artistic. Rather, look for a good service online and tell the customer support the kind of designs you want. You will get the most unique merchandise as a result. Working with professionals such as the Shop Strange Embroidery in Boise Id will get your business, personal or other merchandise embroidered perfectly. But in a world that is flooded by branded items, apparently because of the low cost of production, you might wonder why you need to choose custom embroidery. You shall see the benefits in the upcoming sections and then you will agree that indeed, embroidered beats branded any time.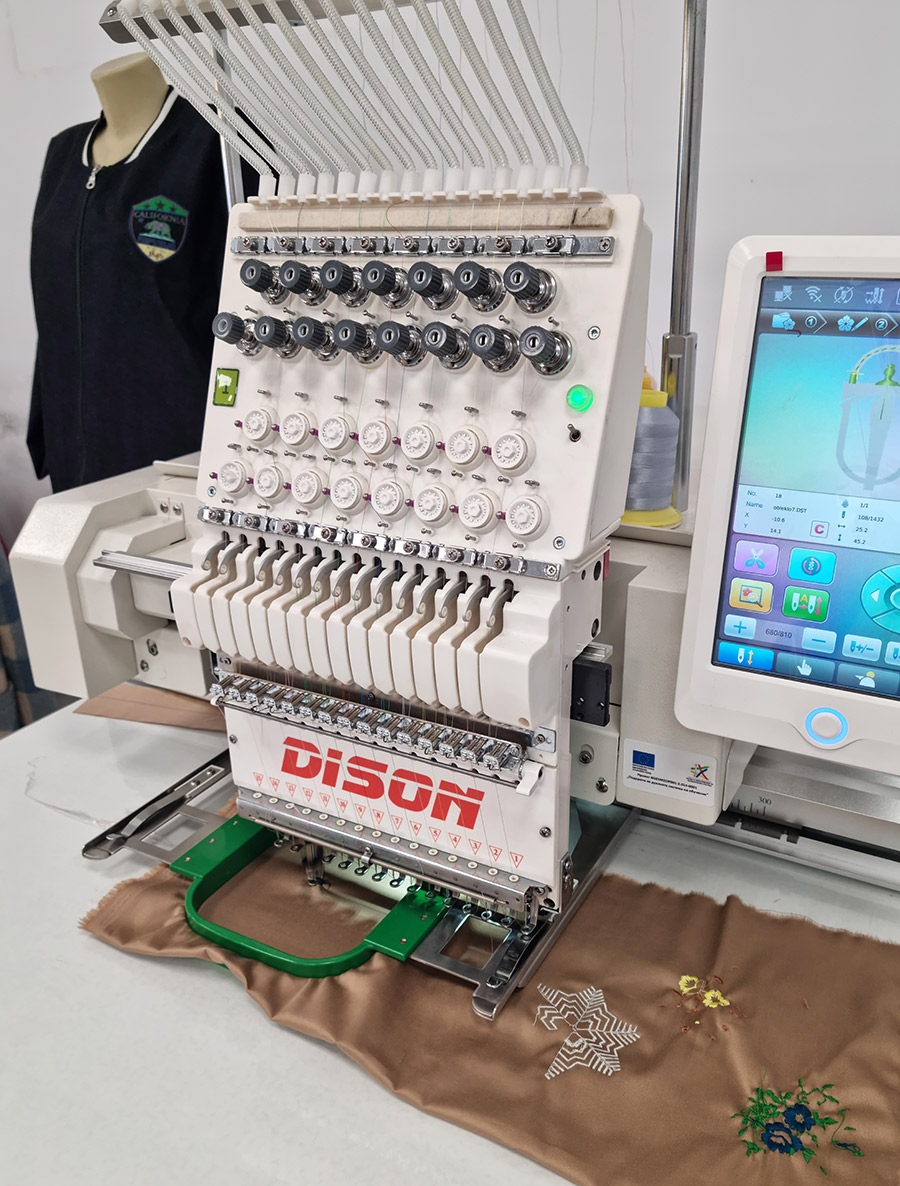 1. Embroidered feels more authentic than branded
While branded is all the rage in the market - being new-ish and more affordable, it cannot get anywhere close to the embroidered artwork. The latter is more appealing to the eye and it is of incredible quality. Because of the complexity of embroidering, a lot of attention is paid to each job. Thus, the art work comes out looking more original than printed works. The customization option means you will get exactly what you want and not a one-size-fit-all kind of embroidery work. From the colors to the shape, only get what you paid for. 
2. Embroidery lasts longer
To order custom embroidery for artificial or natural fibers means to even order the stitch count that you want. The higher the better, but it is costlier. However, you get incredible durability from the embroidered pieces. When you are ordering these items for your employees, you want them to last as long as possible. Unlike the paint used in printing merchandise that can start wearing off after several washes, the embroidery thread stays intact for a long time. While embroidery is costlier, you end up recouping this cost by the durability, by the long time that you will have these items in good shape. 
3. You can order custom embroidery online
When you order your custom embroidery online, you will see the mock-up designs of your work, so that you can be sure it is really what you want. That is why it is customized! If you are working with a good embroidery company, everything will be as you saw online. This includes getting the color shades right. This kind of flexibility and involvement ensures you get what you paid for. Be specific about the stitch count, as it will determine the durability of your designs a lot. 
Using advanced technology in embroidery allows you to find many styles on the web. Get your thinking cap on and create designs or ask the service provider if they have readymade ones. As soon as you have chosen a few designs, the embroidery service will show you the mock-ups of each design. You can choose the best one for your staffs' uniforms. You can order any quantity of caps, bags, hoodies, jackets, t-shirts and other items on the internet. It will be delivered.
4. You can embroider almost every fabric
You will enjoy a lot of flexibility when choosing your fabric. Also, using embroidery enables you to create logos on just about everything. You can create your designs and embroider them on bags, aprons, fleece jackets, polo shirts and caps. Embroidery does not work very well on thinner fabrics. However, it still works better than printing. The designs embroidered on thin material lasts longer than when it is printed because the latter runs. You can embroider silk, nylon, polyester, cotton, linen and other materials. This technology knows no limits.

Photo: Models of Merer factory
5. Embroidery is great for thick fabrics
Embroidery is recommended for thick fabrics. It holds on very well and it can last a long time. Thin materials do not hold the materials very well. It works best on your denim, fleece jackets, socks, polo shirts, and other heavy clothing; embroidering is your best bet for durability. Thick material is very durable, and so you want stitching that will last just as long. Embroidered designs will stay intact through many hours of machine or hand washes. 

The initial cost of the work will be high because the embroidery technology is costly. However, you will be able to recoup this cost in the durability of the work. This makes it perfect for everyday or regular wear items. Well, the main way of charging for embroidery works is by the stitch counts. Higher number of stitches costs more money and vice versa. Also, designs that come with monochromatic colors are more affordable than the multi-color designs. Before you hire any company to do the job for you, ask how much money they charge for 1000 threads. You can shop around online for some time to find the fairest offer or quote.


Hits: 2710 | Leave a comment