8 Ways to Enhance the Effects of Your Sheet Mask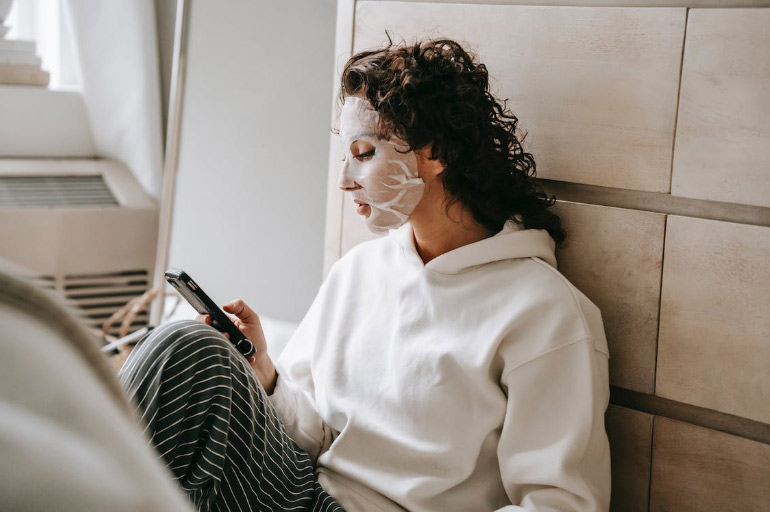 Facial sheet masks have taken the cosmetic industry by storm due to their immense benefits. These brilliant Korean products are dipped in a nutrition-endowed serum that can remove toxins from your skin. Women or men of all age groups are going gaga over these masks.
Though these sheet masks are a single-use, they have ample benefits for the skin. Also, a sheet mask guarantees flawless skin with an option to remove all harmful toxins.
Now, the question is how to make the most of these sheet masks to enjoy flawless skin. Well, there are some tips and tricks to follow that can help get maximum benefits from these masks.
8 Relevant Tips to Enhance the Effects of Your Sheet Mask
Here are eight practical tips to help you enhance the effects of your sheet mask.
Maintaining a Cleansing Routine is a Must
Though it is a fact that these sheet masks do clean your skin from within, that does not mean that you can apply makeup on your face and then use the sheet masks. Therefore, cleaning your skin thoroughly before applying the sheet masks is always advisable.
This would ensure that the sheet masks can effectively remove toxins, such as pollution, chemicals, etc., from within the inner layers of your skin. Ensure no moisturizer, SPF, or makeup on your skin before applying the sheet mask.
Exfoliation is Essential
Exfoliation before applying these masks would ensure that the dead skin or any impurities already residing in your skin are removed. This would assist the serum endowed in the mask to penetrate easily into your skin.
Overuse Can be Dangerous
Sometimes we tend to overuse these masks. However, there are better things to do, as the sheet may contain some ingredients you may be using already. Excess of anything is wrong, and the same goes for sheet masks as well. For example, excess use of a sheet mask containing those skin-brightening ingredients may irritate your skin. Thus, it is advisable to use the mask only once a week.
Combine Well With Skin Tools
As per the experts, combining these masks with different skin tools to increase their worth is always better. Also, skin tools such as facial rollers or a gua sha offer ample benefits when perfectly coordinated with these masks.
A significant benefit of complementarity using these masks and tools is the prevention of tugging. Tugging can lead to the growth of unnecessary wrinkles and accelerate the aging process.
Play With the Temperature of the Mask
Experts have always been advising about playing with the temperature of the mask to make the most of its nutrients. However, many of us have yet to hear about the benefits of putting a mask in the refrigerator.
It is a fact that when you keep the mask in hot water only for a minute while the mask is still in packaging, you get the benefits of a steam facial.
Use an Eye Patch
It is a common observation that sheet masks cannot effectively cover the area under your eyes. However, the skin under our eyes is highly sensitive and you need to pay utmost attention to this area regarding skincare. Thus, you can use eye patches under your sheet masks to moisturize the skin around your eyes.
Do Not Use it for a Long Time.
Every sheet mask comes with a recommended time period for application which usually lies between 10 and 30 minutes. Therefore, even though it may be tempting to leave the mask for a more extended period, keeping the application time as advertised is advisable.
For example, when you leave a hydrating mask on for a long time on your face, it may cause the reabsorption of moisture from your skin, making it dry.
Use Masks as Per the Season
Skincare is usually dependent on the seasons. In winter, you need a routine for moisturizing, while in summer, you need a replenishing skincare routine. The same goes for these sheet masks as well. In winter, it is advisable to go for hydrating masks, while in summer, experts recommend using charcoal masks which can dry quickly.

Skin care is essential and cannot be taken lightly, and sheet masks are an imperative part of this process. Thus, paying attention to the type of sheet masks to use per your skin type to extract maximum nutrients from them is recommended. Consult a professional and get the desirable glowing and healthy skin while using the best sheet mask available. Happy skincare!


Hits: 5046 | Leave a comment