Switch Up Your Skincare for Summer
If you have a regular skincare routine using familiar products, the idea of changing any aspect of it might not have crossed your mind, but as the seasons change, so should our skincare routine. In the winter, we might need a nourishing, hydrating moisturizer to protect our skin from the elements. Heat, humidity and the  possibility of sunburn all mean that your skincare needs are likely to be very different during the warmer months. Whether your skin type is dry, oily, or a combination of the two, this guide can help you to find the best products for your seasonal skincare makeover.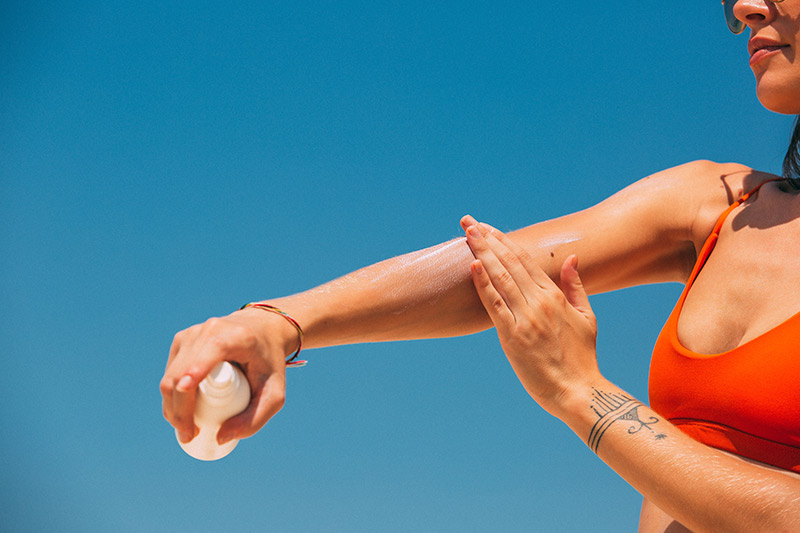 Start Early
Even if your skin is not sensitive, it can still react to sudden changes in your routine, so if you're planning on changing your skincare for the coming months, it's best to start early and introduce new products one at a time. This will also help you to identify any products your skin doesn't agree with; if you change them all at once, it can be difficult to identify which one is causing an adverse reaction.
Exfoliate
Gently removing dead skin cells is important in summer, particularly for combination or oily skin types who tend to break out due to sweat and heat. Instead of harsh scrubs, opt for gentle liquid exfoliants like AHA and BHA, but avoid mixing these with retinol. If you're wearing retinol, avoid applying during the day as it can make skin sensitive to the sun.
Wear Sunscreen
According to the American Academy of Dermatology, one in five Americans develop skin cancer over the course of their life. In addition to preventative healthcare, sunscreen is also one of the most effective ways to help prevent wrinkles and sun-damage issues such as hyperpigmentation. While awareness of the importance of sunscreen has increased, many people are still not clear on how to protect their skin in summer. Here's how:
1. Wear a water resistant, broad-spectrum (offering protection from both UVA and UVB rays) sunscreen containing an SPF of 30 or up, and don't forget lip protection as well.
2. Stay in the shade: in the AAD survey, 43% of people were also unaware that shade can give protection from the sun, especially between 10am and 2pm, when the sun's rays are at their strongest.
3. Fake, don't bake: bronzers are more natural-looking than ever, making it easy to achieve a healthy glow minus sun damage.
4. Covering up in long sleeves and pants can add another layer of protection while keeping you cool. Look for light fabrics such as linen, light colors (less likely to retain heat) and where possible, a UPF (ultraviolet protection factor) label. 
Stay Hydrated
Winter skincare products can feel too heavy to wear during the summer months, but it's still important to keep your skin hydrated, even if you have oily skin (otherwise your skin may produce excess sebum to compensate). Instead, reach for featherweight, moisturizing formulas (ideally with an SPF), and remember to drink enough water to help keep your skin looking healthy and hydrated.

If you're looking for ways to boost your skincare regime this summer, The Luxe Room (based in Colorado) can help. In addition to a broad range of cosmetic treatments, they also offer a line of bespoke, personalized products containing medical-grade ingredients so that your skin can look and feel its very best.


Hits: 4077 | Leave a comment