5 Tips to Make Your Outfit Look Expensive
We all want to look our best, but not all of us are born with natural style. It's challenging to know how to pair certain pieces together and what to buy each season - trends are always changing!
Fortunately, there are ways to make your outfit look expensive that don't require much thought. Below we will discuss five tips that can help you get started!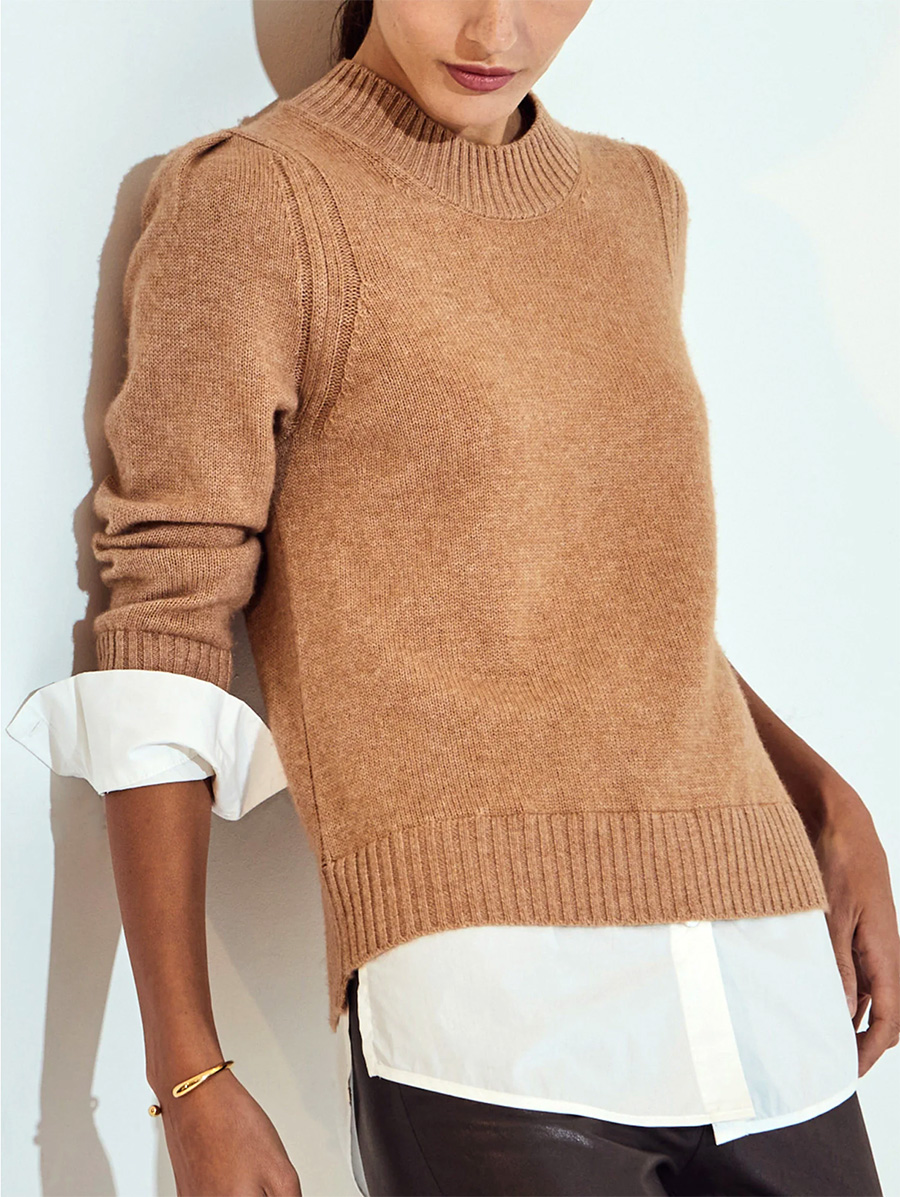 Invest in Quality Basics

When shopping for clothes, it's important to pay attention to the quality of the fabrics and materials used. Investing in quality basics like t-shirts, jeans, and jackets will help ensure that your outfit looks more put together and polished.

High-quality items may cost more upfront, but they will last longer and be worth every penny in the long run. Not to mention something like this cashmere crewneck sweater will feel luxurious.

Choose Neutral Colors

Neutral colors such as black, white, gray, navy blue, and tan—are essential for creating an elegant and timeless look. These colors are also very versatile and can easily be paired with different accessories or patterns. Adding these to your wardrobe is a great way to upgrade your everyday outfits. You can mix and match - which allows you to purchase more quality products in the long run, rather than several cheap items that don't last very long.

Pay Attention to Little Details

Details may be small, but they have a big impact! If you want your outfits to look luxe, focus on the little things, such as intricate stitching and hardware accents. All these touches will add up quickly and make your outfit stand out from the crowd. If you're unsure where to find unique pieces, don't overlook your local thrift store. It's possible to find luxury items at a great price point.

Accessorize Strategically

Accessories can elevate an otherwise simple outfit with minimal effort. Statement necklaces or earrings can instantly add a touch of class to any ensemble, while a leather belt or bag can completely transform your image.

When accessorizing, remember less is more. Too many pieces can take away from the overall effect you're trying to achieve. Start small with everyday jewelry and add until you reach your desired look.

Tailor to Perfection

Clothing that fits correctly is one of the most overlooked elements when it comes to dressing stylishly. Alterations such as hemming pants or taking in sleeves can make a look polished and sophisticated. A good tailor will be able to work with what you already own instead of having you buy entirely new pieces. This will help you save both time and money!

With these five tips for making your outfit look expensive, you'll be sure to turn heads wherever you go! Pairing the right elements together can create an effortlessly chic look that will help you feel and look confident. Just remember to add your unique sense of personality to each outfit. Fashion allows us to experiment, and you don't need to fit inside one box. Try new things out, and most importantly, have fun!


Hits: 3324 | Leave a comment