Best Fashion Accessories to Elevate Your Classroom Look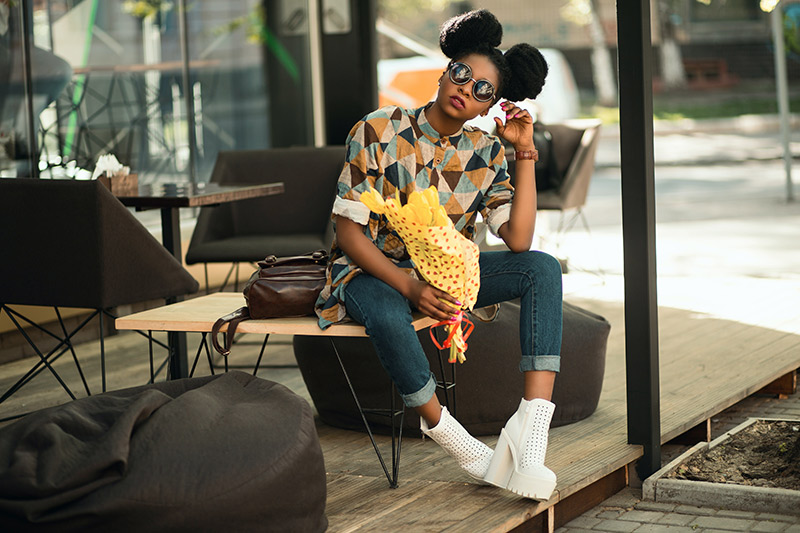 Source: Pexels.com
The recent pandemic has distanced students from each other and relegated them between four walls almost 24/7, making it much more important to dress to impress now that the world is gradually returning to the norm.
As a student, it's important to look your best, not just for yourself but also for the people around you. Whether you're in high school or college, fashion accessories can help elevate your classroom look and give you the confidence you need to succeed. In this article, we'll discuss some of the best fashion accessories you can wear to make a statement in the classroom.
Statement Jewelry
Jewelry is a simple way to add some sparkle to your outfit. Choose a statement necklace or a pair of earrings that complement your outfit. You don't have to wear anything too flashy; even a simple piece of jewelry can make a big impact. When selecting your jewelry, keep in mind the neckline of your top or dress. If you're wearing a high-neck top, opt for statement earrings instead of a necklace.
Watches
Watches are not only functional but can also be a fashion statement. A sleek watch can instantly make you look more professional and put-together. Choose a leather or metal strap watch, depending on your style. You can also opt for a watch with a colorful or patterned band to add some personality to your look.
Scarves
Scarves are versatile accessories that can be worn in many different ways. You can tie them around your neck, drape them over your shoulders, or even wear them as a headband. Scarves are perfect for adding color or pattern to an otherwise plain outfit. Choose a lightweight scarf for the warmer months and a thicker, warmer scarf for the colder months.
As important as it is for a youngster's social life, self-expression, and confidence, looking good won't help your academic progression. To make sure you are acing all fronts of your early development, trust Writing Universe to cover the academic side of your school life. They are an industry-leading writing service providing high-quality, specialized writing, best reserved for subject experts. 
Sunglasses
Sunglasses are a must-have accessory, especially if you have to walk to and from class. Not only do they protect your eyes from the sun, but they also add an instant cool factor to your look. Choose a classic pair of aviators, wayfarers, or a trendier style like cat-eye or oversized frames.
Bags
A stylish bag can instantly elevate your look. Opt for a classic tote or cross-body bag that can hold all of your essentials. Choose a neutral color like black or brown or a fun print or pattern. A backpack is also a great option if you have a lot of books or a laptop to carry around.
Hats
Hats are not only functional in keeping the sun out of your eyes or keeping your head warm, but they can also be a great accessory to complete your look. Choose a classic baseball cap, a trendy bucket hat, or a chic fedora to add personality to your outfit.
Earlier in the article, we spoke about the indispensable role of writing services in easing the load of a modern student. But finding and choosing the best essay writing services can be harder than just biting the bullet and doing the writing yourself. Always make sure to check our user reviews and expert evaluations to know what you're getting into instead of blindly hiring a writer and throwing away your money.
Belts
Belts can help cinch your waist and add some definition to your outfit. Opt for a skinny belt to wear with jeans or a skirt, or choose a wider belt to wear with a dress. You can also opt for a belt with a fun buckle or print to add personality to your look.
Hair Accessories
Hair accessories are functional in keeping your hair out of your face and can also add fun and personality to your outfit. Opt for a classic headband or a trendy scrunchie to add flair to your look. You can also choose hair clips or barrettes in fun patterns or shapes to add extra interest to your hairstyle. And in case the list above seems too general, here are specific fashion trends preferred by school students worldwide: 

- Scrunchies in various colors and patterns;

- Chunky statement earrings;

- Chokers or pendant necklaces;

- Backpacks with quirky prints or designs;

- Phone cases with pop sockets or unique designs;

- Enamel pins to decorate backpacks or jackets;

- Mini backpacks or cross-body bags in trendy colors;

- Bandanas or headscarves as hair accessories;

- Clear glasses or sunglasses in various shapes and sizes;

- Temporary tattoos or henna designs.

Whether you prefer statement jewelry or trendy hats, there are plenty of accessories to choose from to complete your look. Choose accessories that complement your personal style, and don't be afraid to mix and match different pieces to create a unique look. With these fashion accessories, you'll be sure to turn heads in the classroom.


Hits: 4877 | Leave a comment