Teens and Summer: Tips to Heed When Looking for the Right Beachwear
Summer is closing in, and for teenagers, it's a perfect time to hit the beach. When it comes to the beach, teenagers are extra dedicated when choosing their swimwear. Whether it's hitting the beach, lounging by the pool, or just enjoying the sun, teens need stylish, comfortable, and functional swimwear.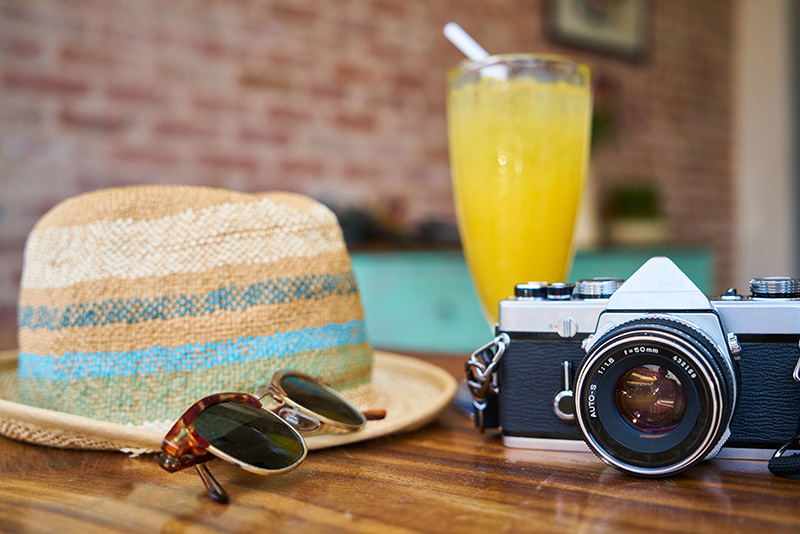 With a lot of options available, finding the perfect swimsuit can get pretty overwhelming. If you're looking for the best swimwear this summer, we've got you covered. Read on, and we'll discuss some tips to help you find what you're looking for so you'll spend more of your time enjoying the beach rather than looking for something to wear.
Determine Your Body Type
For the perfect swimsuit, the first thing you should do is determine your body type. Not every swimsuit looks good in every type, so it's essential to choose one that flatters your figure. There are five basic body types: hourglass, pear-shaped, apple-shaped, straight, and athletic.
Hourglass Figure
People with this figure have a balanced upper and lower body with a defined waist. If you want your waist to be more noticeable, go for a high-waisted bikini or a swimsuit with a plunging neckline. You can easily shop for teen bikini online and look for the perfect swimwear for you.
Pear-shaped
With wider hips than shoulders, a swimsuit that balances out your lower body is ideal. A high-waisted bikini or a swimsuit with ruching around the waistline will create a more proportional look for people with a pear-shaped body type.
Apple-shaped
In this figure, most people will have a wider upper body with a narrower lower body. Swimsuits with ruching around the waist or a swimsuit with a defined waistline can create a more balanced look.
Straight Body
A straight body means you have a balanced upper and lower body, but your waist is not well-defined. So, to create the illusion of curves, a swimsuit with cutouts or a bold pattern can help.
Athletic
People with an athletic build are often muscular and toned, with broad shoulders and a narrower waist. A one-piece swimsuit with a high neckline or a sporty bikini with extra support in the bust area can flatter your figure.
Choose the Right Style
Now that you know your body type or figure, choosing the right style for it is the next step. From classic bikinis to more modest one-piece swimsuits, you'll never run out of options for that perfect summer look.
When choosing a style, think about the activities you will be doing in your swimsuit. Are you going to be swimming laps or lounging poolside? If you plan to be active, choose a swimsuit with straps that will not slip down or a swimsuit with extra support in the bust area. A one-piece swimsuit or a sporty bikini can be a good option for swimming laps or playing beach volleyball.
If you want a swimsuit that you can wear all day, choose a style that's comfortable and easy to move in. A halter-neck bikini or a tankini can be a good option for a day spent lounging by the poolside or at the beach. It's a two-piece swimsuit for women that consists of a tank top and a separate bottom piece. It typically covers the midsection, similar to a one-piece swimsuit, but provides the flexibility and convenience of a two-piece.
The top part can vary in length, from covering just the belly button to extending to the hips or thighs. Tankinis are some of the most popular options for women who want coverage or are looking for a stylish and comfortable swimsuit.
If you want something more functional, try a rashguard. A rashguard is an athletic shirt designed to be worn in and around water. Originally created for surfers, rashguards are popular apparel for beach visitors or any water-related activity. These popular garments are typically made of flexible materials such as polyester or spandex. These materials provide extra protection from the sun, chafing, and irritation.
Consider Color and Pattern
Lastly, consider the color and pattern of your swimsuit. The color and pattern can reflect your personality and style. Many options are available for you to consider, from classic yet elegant black and white to bold prints and neon colors.
Classic colors like black, white, or navy can be a good option. These colors are timeless and can be worn year after year. But if you want something more fun and bright, try a swimsuit with a bold pattern, like stripes, polka dots, or florals. When choosing a pattern, consider the scale of the print. Depending on your shape or body figure, patterns can make or break your look!
Takeaway
Finding the perfect swimsuit can be challenging. However, the tips mentioned above can help you find a swimsuit that flatters your figure and reflects your personality. Remember to choose both comfort and style when picking out swimwear. Go for a comfortable, functional swimsuit that's easy to move in, and don't be afraid to try new styles or colors. With these tips, you'll be ready to hit the beach or pool in style this summer!


Hits: 3031 | Leave a comment