A Fashion Guide for the Beach in 2022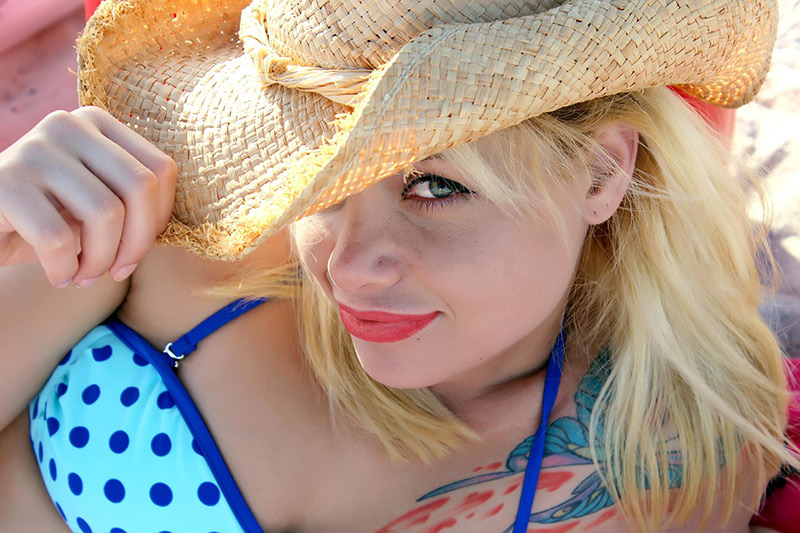 Not everyone can look stylish and sophisticated when you wear a minimum of clothes. So how to be among the superwomen who know exactly how to maintain a balance between good taste and the desire to relax with no need to hit a jackpot at https://www.playamo.com/games/slots to buy everything you need?
Swimsuit Dress Code
On the beach, your swimsuit is your only "calling card". And to skillfully emphasize what nature has given you, you need to choose the right silhouette. That cut and size are most important. A leotard should not be too tight or too big, cause you discomfort or at every opportunity show what should be hidden.
Another important nuance is the quality of material and fittings of the swimsuit. In the sea, salt water cheap fabrics deteriorate quickly, and metal parts fray and lose color. To make sure your swimsuit doesn't lose its shine on the second day, choose carefully. Study the material composition on the label, inspect the fabric for streaks and stains. If you choose a bright swimsuit, run it with a white soft cloth and check whether it leaves any traces of paint. If so, then such a model will soon discolor and will look worn out. Another useful test is to stretch the fabric and see if it returns to its former position. If it doesn't, this indicates that the swimsuit will stretch quickly and won't hang aesthetically on the figure.
Try to avoid too variegated, overdressed and too frank models of swimwear. The first ones prevent you from accentuating, irritating look, and sometimes even distort the figure. The latter, as a rule, are not of high quality. Manufacturers often hide cheap material behind an abundance of decor. Moreover, in contact with water rhinestones, stones, beads, and other decorations quickly fall off, leaving behind unaesthetic traces of glue or faded stains. And finally, the third. They might look great on the Kardashians and the Hadid sisters on Instagram, but in real life, they are absolutely impractical. Wearing them, you will feel uncomfortable and constantly worry about how the swimsuit would not crawl anywhere. If becoming a nudist isn't included in your plans, don't take risks and choose more discreet models. They are even better to help emphasize the beauty of the figure.
Are you hesitating which model to choose? Give preference to classic models and do not "go" in the trends that are likely to change after a season. Fitted models with asymmetry, which sit well on girls with any physique, are still relevant. Diagonal lines in the image visually lift, soften the shoulders, add height, hide the abdomen. Of course, don't expect magic, but you can count on a slight correction of your figure.
To emphasize the natural elegance will also help the actual colors: choose concise noble shades, including retro prints, and simple geometry. Don't experiment too much with colors and patterns, choosing the most variegated models - the less details, the better.
A Bit About the Hat
Accessories play an important role in the beach look. One of the main elements of the resort closet is a hat. Sometimes it's enough to keep only one model for the whole season, but if not stingy on the decor - ribbons, scarves and headbands - you can endlessly create new images. All of these elements can be used separately from the hat, for example, to decorate the hair. Summer hats not only protect from the sun, but can transform any set.

Those who are bored with the classics, you can look at models with wide brim - they look great in the photo so that cool resort content is guaranteed for you.


Hits: 5036 | Leave a comment