What All Goes Into Buying A Raincoat
There's a lot that goes into buying a raincoat. Finding one that looks good, fits well, and is affordable is not enough. You need to consider your environment, how often you'll wear it and what kind of material makes sense for you and your climate. This guide will help walk you through all the things to consider when choosing the perfect raincoat.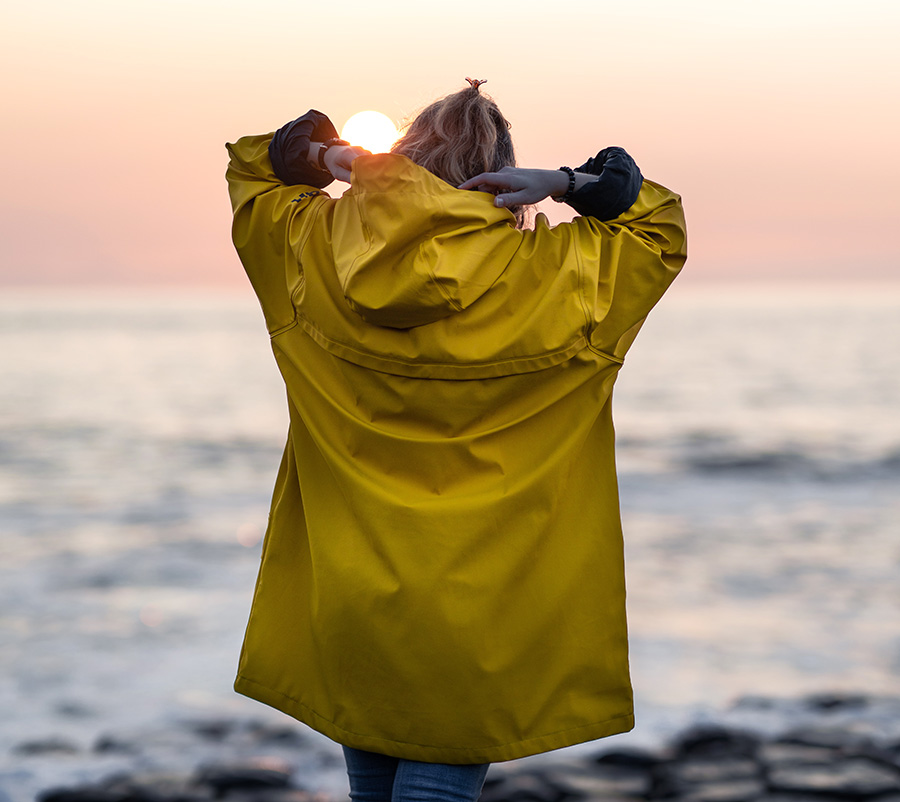 Material
When you're searching for a raincoat, it's important to keep in mind the material that the coat is made of. Some materials are waterproof, while others are breathable. Some are lightweight and compact, while others are heavy-duty and durable. All these factors affect your experience with your new raincoat, so they're worth evaluating before buying.
Style
Style is one of the most important things to consider when purchasing a raincoat. While you might think that style only refers to your raincoat's material, color, and cut, it also has much to do with the type of raincoat you're buying.
When selecting a style for yourself or someone else, many factors come into play:
1. Color and pattern
2. Material type
3. Size/shape
Features
Zippers can be a little tricky. There are two main types of zips: water-resistant and fully waterproof. Water-resistant zips protect you from rain if you're caught in it for just a few minutes. The advantage is that they're lighter and less expensive, so if you don't plan on being outside for long or don't need to keep your belongings dry, these may work for you.
Pockets are another important feature that should not be overlooked: You want somewhere to put your phone or keys when it's wet out. Plus, having at least one pocket helps distribute weight evenly—and having several allows for greater use of space within your coat.
Price range
A raincoat's price range depends on the material's quality and brand. You can find a decent raincoat for under $100, but it's important to remember that this is not an investment piece. If you're looking for something that will last longer and won't need replacing in a few years, buy something more expensive. A raincoat with a higher price tag will also have better features, including waterproofing, breathability, and durability.
Functionality
You should keep a few factors in mind when it comes to functionality. First, your coat needs to be waterproof. If it isn't, all the other features won't matter because when you get caught out in a storm or a sudden downpour of rain, your coat will soak up the moisture like a sponge and keep it there until you can dry it out again.
Second, breathability is important as well. Suppose your coat doesn't have adequate ventilation and insulation from wind chill. In that case, its performance will be greatly diminished—and we all know how uncomfortable being cold while wearing an insufficiently warm jacket can be.
Third is reflective material; this helps others see you on dark rainy nights so that they don't run into you. It also helps people who might be driving around at night avoid hitting pedestrians with their vehicles due to poor visibility caused by precipitation falling from above them onto their windshields and headlights.

As you can see, there are many things to consider when looking for the perfect raincoat. The good news is that there are so many options out there that you're bound to find something that suits your needs! Remember that sometimes it's best not to go too crazy with all the bells and whistles – at the end of the day, all we need from our raincoats is protection from wet weather.


Hits: 4628 | Leave a comment