How to Choose the Right Winter Jacket: 5 Practical Tips
The freezing temperatures and snowy weather can be brutal if you're not armed with a warm jacket. A winter jacket helps you brave the cold while enjoying your daily activities. Fortunately, you can find options that add practicality and style. With so many types of winter jackets available for men, it's quickly becoming cumbersome to find the right one for different winter needs.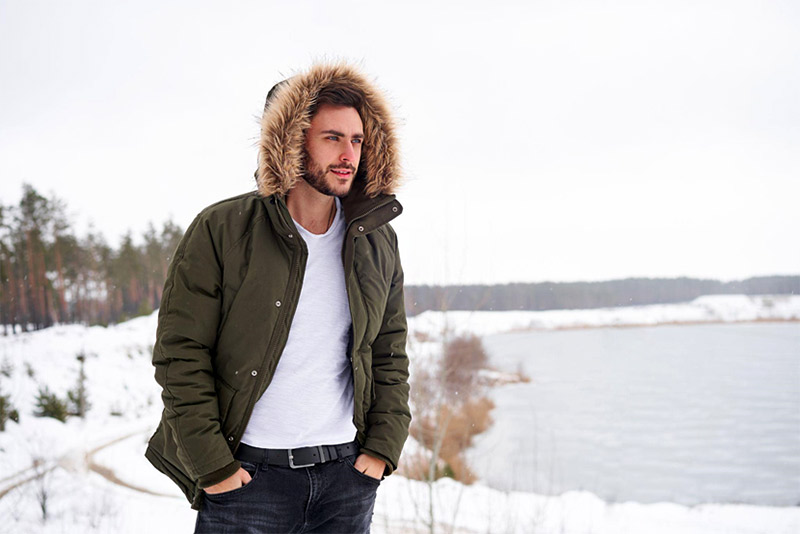 For instance, if you enjoy skiing, hiking, or cross-country skiing during winter, you will need a breathable, ultra-warm, and waterproof jacket. A random trip to the town center requires a warm, stylish, casual jacket. Apart from understanding your needs, you also want to understand your style to avoid hurting your comfort. Here are a few tips to help you choose the right winter jacket for your winter needs.
1. Understand Your Style
Knowing what you're looking to achieve in terms of what suits your style helps you find what you want faster, which streamlines the buying process. Before you look at the specifications of the jacket, briefly check its appearance and determine whether it fits your style.
For instance, if you like keeping your hands in your jacket pockets when walking, you will want to check whether the jacket has pockets before anything else. Similarly, you can buy a cowboy jacket if you like leather jackets with some cowboy touch. Men who enjoy wearing the iconic three-quarter length overcoats such as trench coats, parka, crombie coats, or overcoats can go for long winter jackets to fit their style.
2. Focus on Quality
Once you come across a jacket that fits your style, read the label carefully to ensure that the materials used match the style and price of the jacket. Avoid polyester if you are looking for a jacket that will keep you warm during an outdoor activity like skating. Prioritize quality and make sure your jacket is waterproof. You don't want to buy a jacket that will get damaged three days after being exposed to snow and rain.
The outer layer of the jacket you choose should have a water-resistant label. You can also check the number of layers present. The more layers, the better protection you have against the rain. Feel if the outer material feels similar to a raincoat or umbrella. Note that not all jackets have insulation, which is critical if you live in a relatively cold area.
3. Determine How You Will Use the Jacket
If you're looking to buy a jacket for a specific outdoor activity, it's prudent to understand the type of winter jacket you'll need to stay safe, warm, and comfortable. There are three types of winter jackets you can choose from; technical jackets, casual jackets, and versatile winter jackets. While they're all built for warmth, they have specific features for different purposes.
For instance, if you're looking for a lightweight, warm and comfortable jacket that allows a full range of movements, you can go for a technical jacket. Technical jackets are designed for extreme winter activities such as ice-climbing and are fitted with unique features like helmet compatibility and pit-zips to increase airflow during intense activities.
Casual jackets are worn for regular outdoor activities like shopping, office work, or other outdoor errands. They're similarly comfortable and focus on thermal capacity.
Versatile winter jackets can be worn on the slopes and in the city. They combine functionality with style through multiple technical details and well-thought-out design. They are sufficiently insulated and are a better option when it comes to versatility.
4. Check for Insulation
Men's winter jackets are insulated using down, pile fabric, or synthetic. Down jackets are the most popular and widely purchased for providing adequate insulation in pillows and duvets. Statistics show that down jacket sales will grow from $232,733 million in 2022 to $384,500 in 2025. It comes from the undercoat of geese and ducks and helps retain heat while maintaining breathability. Jackets insulated with down typically have a fill rating of 500 to 900; the higher the rating, the warmer the jacket. It can be an excellent option for those who live in frigid environments.
Pile fabric is similar to wool. It is durable and water-resistant. However, it doesn't make a really thick jacket for outdoor activities. Synthetic fibers work excellently against moisture; they are similarly warm but not durable.
5. Consider Special Features
Most men's winter jackets come with many unique features that can easily make a good jacket, a great jacket. Apart from the pockets, you always want to go for a hooded jacket to keep your head warm if it is not appropriately covered. It's even more functional if it is removable.
Drawstrings on the hemlines are a must as they allow you to customize your jackets depending on the conditions. You can pull your coat tighter towards your body to prevent heat from escaping. Lastly, choose a color that matches your activities. If you are skiing in the mountains, brighter colors are recommended as they're easy to spot.
6. Prioritize Warmth
Whether staying home, going to work, working out in the gym, or engaging in winter sports activities like ice skating, your jacket should keep you warm. Before you make the final decision, ensure that your jacket won't disappoint in any cold weather. While the idea is to find a warm and stylish jacket for all your winter needs, never sacrifice warmth for style or any other factor. Remember, you might look stylish wearing a fairly warm jacket, but it might not be worth it in the long run if it's putting your health at risk.


Hits: 3013 | Leave a comment