How To Find a Reliable Wholesale Distributor for Your Clothing Business
Finding reliable wholesale distributors is one of the challenges for a clothing business owner. An excellent wholesale distributor will help you get the products you need to satisfy customers and grow your business. They deliver on time, keep to their word, offer competitive prices, and are knowledgeable about the industry. Partnering with such will take some time and effort, but it will be worth it in the long run. How do you find one?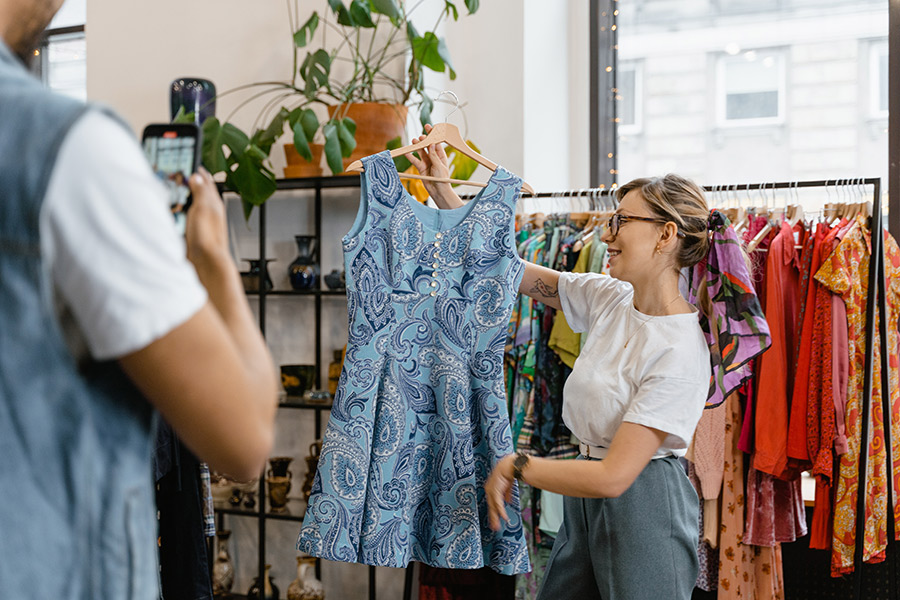 How to Find a Reliable Wholesale Distributor for Your Clothing Business (Image Credit Pexels)
Understand Your Brand
Before finding a reliable US wholesale clothing supplier, understand your brand. Learning about your target audience and the type of clothing they want will help you select a supplier who'll deliver what you need. For instance, if you're interested in women's fashion, look for a wholesale clothing distributor who specializes in such. You will need more than just generalizing your search in this case. You should also know the price range for your products, as this enables you to negotiate prices with the supplier.
Research Potential Suppliers
After understanding what you need, it's time to look for potential suppliers. Research their reputation before choosing a wholesale distributor. Look up reviews and ask around - either in your network or in related forums - to find out how reliable they are. Also, check their website and inventory to see if they offer what you need. When you come across a potential supplier, ask about their customer service and delivery times. Keenly check their inventory, paying more attention to product quality, pricing, and customer feedback.
Set Up Appointments
After identifying a few potential suppliers, contact them to set up meetings or appointments. Make time to visit them in person and get a firsthand experience of their services. Evaluate their customer service and professionalism as well as the quality of their products. Take note of the supplier's facilities and operations to understand better their capabilities, delivery time, and customer service. When unable to physically visit an establishment, arrange for video calls or ask them to send samples. The more you understand their operations, the easier it will be to make an informed decision.
Negotiate Terms and Conditions
Once you settle on a wholesale distributor, negotiate the terms and conditions. Ask for discounts, set payment schedules, talk about delivery time frames, and agree on the terms of payment in case a product is returned. Getting the best terms from your supplier assures you of favorable deals and capitalizes on sales opportunities. However, note that it's only after testing a service that you'll know whether a supplier is reliable. Evaluate their service delivery, customer service, pricing, and quality of the products for a few months before deciding whether they're reliable.
Re-evaluate Regularly
Re-evaluate your supplier's service regularly. Check if they still meet your needs, deliver on time, and whether their pricing is still competitive. Regularly evaluating them ensures you only work with suppliers offering more favorable terms, growing your business faster.
Running the Business Will Be More Fulfilling
It pays to have at least two or three wholesale clothing distributors on your list. You never know when one may let you down. Also, work with those with values, ethics, and practices that match yours. That way, you're confident of the quality of the products they deliver. With time and effort invested in seeking a reliable supplier, you'll reap the benefits of having a dependable business partner.


Hits: 7676 | Leave a comment