10 Staple Items Every Woman Should Have In Her Closet
Creating a wardrobe with easy-to-put-together outfits is the dream for most, if not all, women. The easiest way to achieve this is to create a closet full of staple items that you can pair to create the perfect outfits for every occasion, from casual to black-tie.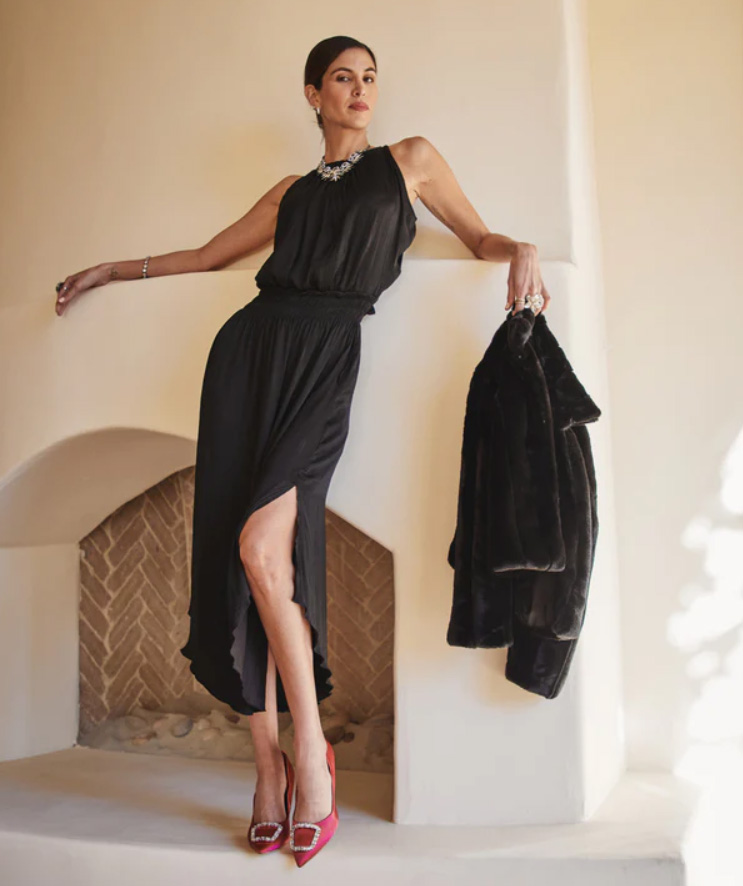 Go-to dress
Every woman should own a comfortable and classy dress (https://www.shebirdshop.com/). The best option for this is a black dress that can be paired with accessories to be dressed up for more formal events or made more casual with sneakers and a sweater on top. 
The "little black dress" is commonly listed on must-have lists, and that is because it is easy to throw on and can be dressed up or dressed down for basically any occasion. The biggest thing for this staple is finding a length that makes you feel comfortable and is appropriate for many settings. Knee length or just above the knee are probably your best options. 
Pair of jeans
You need a pair of jeans that you find comfortable, and that fits well. There are many different cuts and styles, from skinnies to bootcut. While ripped jeans have become very common for casual jeans, you can opt for a more professional look with black jeans and a nice blouse. 
While every woman should own at least one good pair of jeans, the styling options are so vast that a few different cuts, colors, and styles for various occasions and outfits are a great way to build your wardrobe.  
Layering tees or tanks
Layers are crucial in colder months and for styling jackets, cardigans, blazers, etc. You should own a few different layering tee shirts and tank tops to create put-together outfits. These underlayers are a great place to add fun pops of colors or lean into neutrals. 
Black and white are the best colors because they can go with nearly everything. Various styles, such as crop shirts, v-necks, or crew necks, are excellent layering shirts. Make sure to test out the layers on their own and with an overlayer to see the various outfit possibilities. 
Blazer
The perfect way to make any outfit look more professional when heading back to work is to add a blazer. A statement blazer can perfectly pair with jeans and a layered tee or a skirt or dress. This fitted jacket will help any look feel business casual and give the outfit a professional look. 
If you want to add more edge to your look, a leather blazer can give an outfit an extra bite while still making you look put together. 
Leggings 
Leggings are a comfortable pant option that many women enjoy. They are also very versatile, and there are many ways to wear leggings.  Leggings can be used as athleisure wear that you can wear while hanging out at home or going to the gym. 
Shapewear leggings with high waists are great for adding some extra curves to your shape. 
You can also dress up leggings by pairing them with a nice blouse or sweater. On colder days, you can even add them under a skirt to help keep you warm.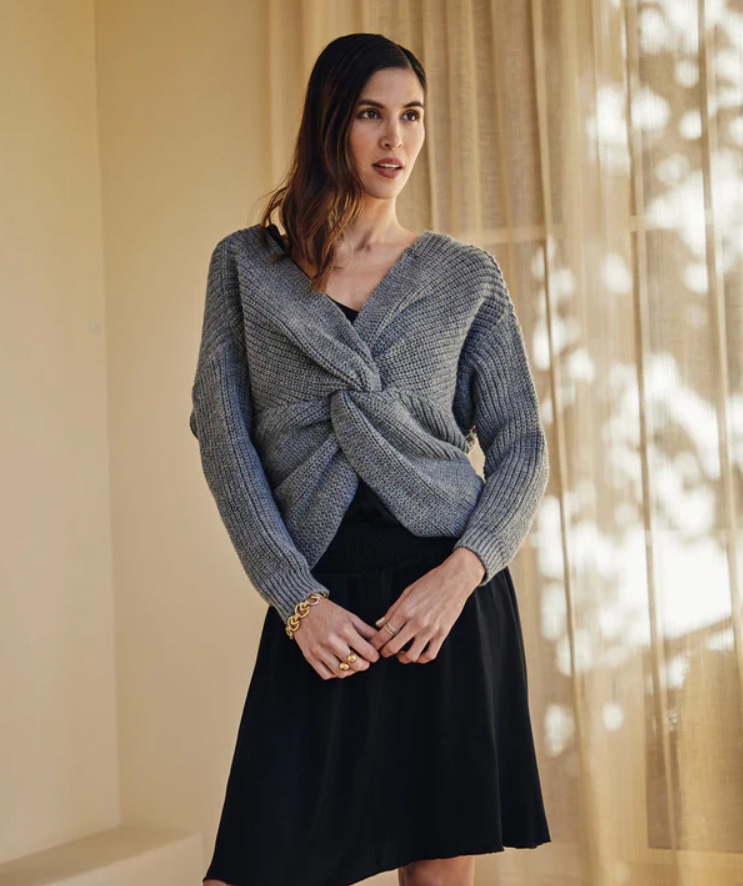 Sweater
Colder months are perfect for cozy sweaters. You can find sweaters in very thick wool or thinner cotton or knits to create the perfect layer for the weather. Many styles can be casual for everyday wear or more festive sweaters that are perfect for holiday parties. 
A sweater can pair perfectly with any of the bottoms listed here. You can style jeans, leggings, dresses, and even skirts with a cozy sweater to create the perfect warm outfit. Sweaters should be comfortable enough to be worn while relaxing at home but professional enough for the office or going out to lunch with friends. 
Statement belt
A good belt is one of the best accessories a woman can keep around. There are many different ways to wear a belt. Sometimes they are just necessary to make a pair of jeans fit better, but other times they can be a way to accessorize your outfit. 
Find a fun belt buckle and high-quality or faux leather that will look nice when visible. You can even wear the belt around your waist to add different shapes to a top or sweater. Belts are the perfect way to pull any outfit together and look fashionable. 
Hoodie
On cold, casual days, a hoodie is a perfect staple. They are perfect for running groceries or staying at home for the day. A hoodie creates the ideal comfortable and casual look for any woman.
Hoodies can be a fun way to show off your personality as they often come with graphic designs, and you can find a hoodie in almost any color.  
Skirt
A skirt you can dress up or down is a great staple. Skirts are comfortable and stylish. You can pair various types of tops with a skirt. Find a skirt with fun patterns and colors to help show off your style and personality. 
There are various styles of skirts, from A-line to pencil, so you should decide which type works best for your needs. A pencil skirt is an excellent professional choice, but mini-skirts are perfect for a night out with friends or a date. 
Cardigan 
Layering with a cardigan is a great way to add warmth to an outfit and create classy looks. There are many options to choose from, and hip length is the most common one. A longer cardigan can add some more comfort to a look, though. 
Choose a cardigan in neutral colors to best ensure it matches many things. Pair this outer layer with a blouse or put it on over a dress for a professional yet casual look. 
Before you go 
Building your perfect wardrobe can feel overwhelming or make you stand out, but these ten staples are the ideal place to start. Focus on styles and colors that fit your personality best, and make sure you can style every piece multiple ways, and you will fall in love with your closet. 


Hits: 3277 | Leave a comment