Four 2022 Fashion Trends and How to Style Them for a Night Out
Transitioning your outfits into nighttime fashion doesn't have to be a big production. With the right style tips, you can rock any look in your closet by adding a touch of sass to light up the night. So, how can you take popular fashion trends from 2022 and make them work for a night out? Read on for tips from styling a satin midi dress for the club to making your coastal grandmother wardrobe feel chic.
Corset Top
Corsets are incredibly popular right now. From tops to dresses, the style can be worn in a multitude of ways whether it's for going to a casual outdoor concert or heading to work. Corsets definitely have a steamier look to them but how you can you make the look stylish along with other current fashion trends?
It all comes down to the pants you pair them with. A few popular denim trends right now are high-waisted, wide-leg, or straight-legged denim. The fitted style of a corset paired with flowy pants creates a beautiful silhouette. Add a pair of strappy heels or chunky platforms to finish off this look that's stunning for a night out with friends.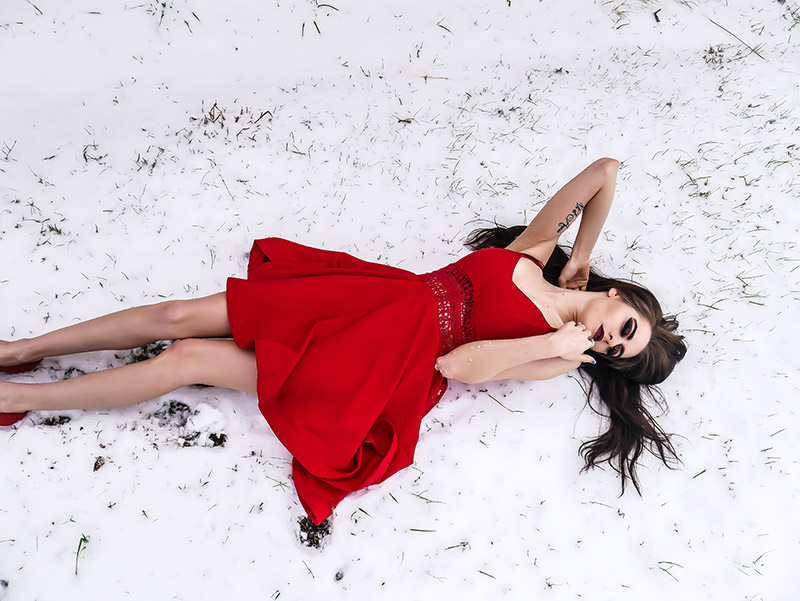 Satin Midi Dress
While a satin midi dress is a great piece to have in your closet for special events such as weddings or charity fundraisers, the dress can easily be worn for a date night without appearing too overdone. (Although, if you want to go a bit fancier with just a satin midi dress – go for it!). If you're wanting to dress it down, there are some simple ways to make the dress work.
One of the best tips for adding a bit of a casual look to a satin midi dress is to layer. Pair the dress with an oversized blazer or cardigan or add something a bit edgier such as a denim or leather jacket. Virtually anything can be added to the dress and look stunning, so you'll easily be able to adapt your personal style to the look. When it comes to footwear, you can't go wrong with heels. But, if you want to dress it down a little, a satin dress can look super cute with tennis shoes or sneakers, which might be just what you want if you're going out dancing.
Coastal Grandmother Vibes
If you are loving the coastal grandmother trend right now, you don't have to ditch the look for nights out. You can easily make your button-downs and trousers look chic for evening wear. Reach for ruffled or puffed-sleeved tops for a cute style. Or, consider tying up your button-down tops for a cropped look paired with wide-leg trousers. You're in luck if oversized jackets are part of your coastal grandmother wardrobe because these are not only on-trend but can help you maintain your aesthetic as you transition to nighttime wear. Throw the jacket over an off-white satin midi dress or over a chic cutout white top with beige trousers.
An easy outfit change to make the look a bit more dressy is to switch up accessories. Adding layered necklaces or slipping on a pair of heels (chunky or slim – totally your choice!) can help you elevate the look in a way that's perfect for date night.
Crop Tops and Cutouts
Baring a bit more skin is a hot look right now. Tops that are cropped or feature cutouts are trendy and while they may have a more casual appearance to them, you can elevate the look in a multitude of ways depending on what you pair with them.

Wear the tops on their own and pair them with wide-leg denim or trousers. Choose high-waisted denim if you want to get a bit more coverage in the evening for the cooler temperature. The tops pair nicely with skirts of all lengths and styles as well. If you have a lot of basic-colored crop tops and a satin midi dress, pair them together for a 90s-inspired outfit by slipping the dress on over the top. Add a platform heel to accentuate the 90s look.

Embracing popular fashion trends for nighttime wear can be a ton of fun, especially when so many of these styles are versatile. You can build your closet with these key pieces and mix and match the looks to create a super trendy outfit that everyone will covet. So start shopping and get excited about how stylish you're going to look as you live out the rest of the year looking chic as ever.


Hits: 7462 | Leave a comment