The Ultimate Men's Guide to Staying Fashionable While Traveling
If you're planning on traveling in the near future, you may need a few tips for how to pack and get ready for your journey. In particular, how do you get ready for a long day of traveling? What should you know before you pack your bags? And how does the form of travel impact the way you should dress or prepare yourself?
If you're looking for more information on how to prepare for your next big adventure, you're in the right place. We know a few things about traveling, and we've compiled a few of our favorite tips and tricks to help you get ready. If you're ready to learn more, keep reading because we're about to break down how to stay fashionable while you're traveling.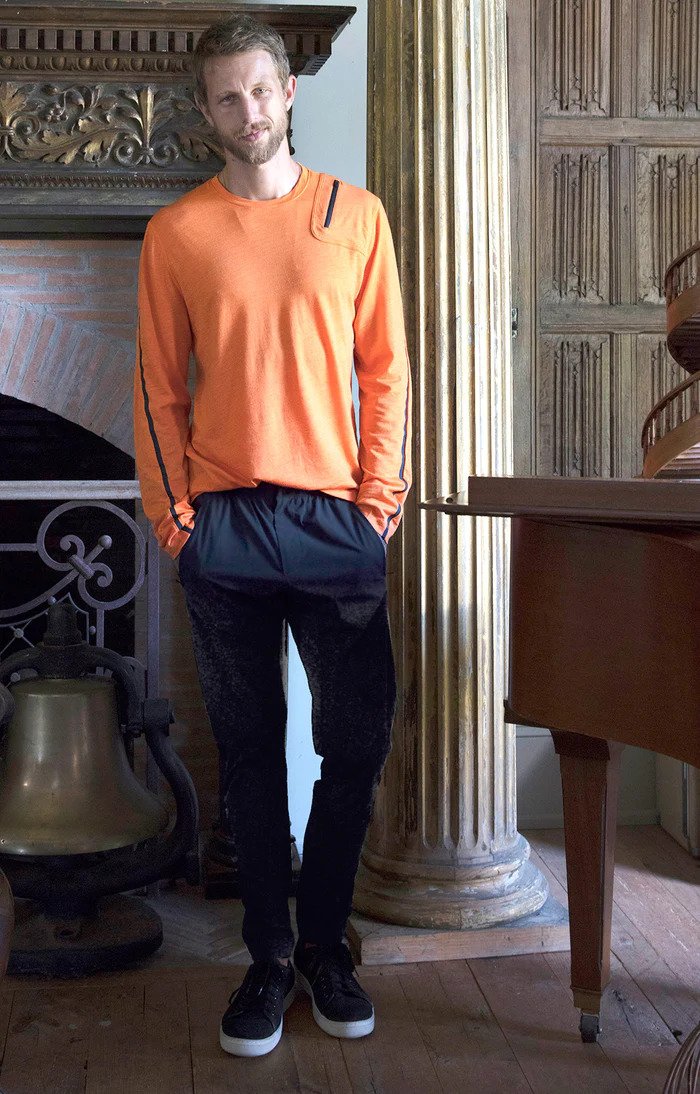 Wear Mens Travel Pants
Despite the way they're marketed, anyone can wear mens travel pants almost anytime and anywhere. Mens travel pants are specially made to help you stay comfortable while you're traveling or sitting for long periods of time, meaning they're great for long road trips, airplane rides, and long hours in the office.
By wearing mens travel pants, you don't have to worry about sacrificing fashion for comfort because you can have both. Drawstring waistbands allow you to have a cinched waist and controlled comfort because you don't have to deal with elastic or zippers. 
Additionally, mens travel pants are often soft on the inside and made of stretchy materials, meaning you don't need to worry about the fabric feeling clingy or looking sloppy. This also allows you to relax, avoid feeling itchy or irritated, and focus your energy on the important and stressful details at hand.
Take a Pair of Sunglasses
Most of travel fashion should be focused on staying as comfortable as possible, and depending on the circumstances you may need to take every possible precaution. Especially if you're going on a long road trip, sunglasses may be necessary to ensure you're able to drive for bigger time chunks and take fewer breaks.
The sun can easily give us headaches or visual fatigue, both of which make it exceedingly difficult to stay focused or encouraged while you're traveling. Rather than feeling exhausted at the end of a long day or traveling, sunglasses might allow you to relax and enjoy your time once you've finally arrived at your destination.
Bring a Sweater
Depending on the weather, it might be a good idea to pack a few layers and have a sweater at the ready while you're traveling. This may be especially helpful if you tend to get cold quickly and easily, as many travel vessels are temperature controlled and tend toward the cooler end of the temperature spectrum.
Additionally, if your final destination is experiencing colder weather, you may want to pack several layers and a heavy jacket. This is a great way to stay comfortable while you see new places, allowing you to enjoy your stay more completely. Packing a few layers also keeps you from spending your entire budget on warm clothes once you've arrived, so be sure to plan ahead of time.
Lace Up Some Comfortable Closed-Toe Shoes
We are big fans of traveling with sturdy and comfortable boots, but anything that you feel comfortable walking should suffice while you're traveling. Especially if you're in an enclosed space with lots of people, we strongly suggest you wear closed-toe shoes while you're traveling. This is because closed-toe shoes will help you avoid uncomfortable stares, and this will also keep body odor from bothering others not in your party.
If you want to stay stylish but don't have comfortable boots, try wearing shoes in neutral colors that are likely to match the rest of your traveling ensemble. This is a great way to ensure you look color-coordinated without causing too much stress on an already overwhelming day.
Consider the Final Destination
If you're traveling to somewhere that is extremely cold, you'll want to pack accordingly. Additionally, you might want to do some research into the local customs to ensure you're following social norms and avoiding unnecessary friction. This doesn't mean you shouldn't look like a tourist or you need to purchase a whole new wardrobe. However, you may want to dress more or less conservatively depending on what's popular in the area.
How Are You Traveling?
You'll also want to remember how you'll be traveling as you're preparing for your next big adventure. Riding on an airplane requires a few different preparations than a road trip, for example. If you're heading on a road trip, you may have a little more flexibility about the snacks you can bring and how you might be able to dress. On an airplane, you may be able to get away with packing a little less because the staff will have more accommodations prepared for you.

If you're traveling in the near future, it never hurts to do a little bit of research and ensure you're properly prepared. Make sure you still look fashionable, even if comfort is the main objective. And ensure you're able to follow the local customs so you don't ruffle any feathers. If you've read this far, we hope you found all of our suggestions helpful. Good luck in your travels!


Hits: 4904 | Leave a comment