Is Guest Posting Still a Viable SEO Strategy in 2022?
Guest posting is one of the most controversial topics in the SEO world. Some people swear by it as an essential part of their link-building strategy, while others assert that it's no longer an effective way to build links.
So, what's the truth? Is guest posting still a viable SEO strategy today? With over 60 percent of bloggers writing one to five guest posts every month, it's evident that many people still believe in the power of guest posting.
The answers to these questions are complicated. Guest posting can be an effective way to build links, but only if it's done correctly. However, there are certain times when guest posting is not the best idea. This blog post will explore when guest posting is a good idea and when it is not.
We will also discuss some tips for Guest Posting that will help you get the most out of this strategy.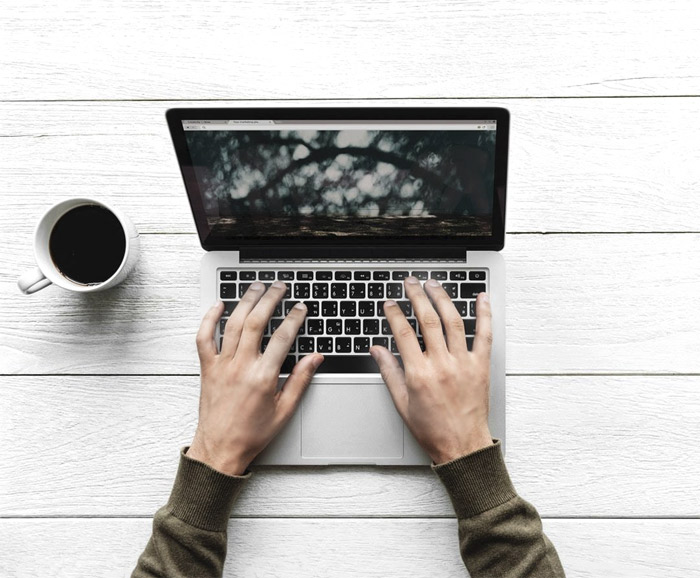 What Is Guest Posting?
Guest posting is when a writer creates a piece of content to be published on another person's website or blog. Usually, the guest post will be about a topic related to the host site's niche.
For example, if you have a blog about marketing, you might write a guest post for a website that specializes in social media marketing. In most cases, the guest post will include a link back to the writer's own website or blog.
Guest blogging is also an effective way to build relationships with other bloggers and site owners, as well as increase your own visibility and exposure online. Guest Posts allow you to expose your work to a new audience which can help you to grow your blog or website.
If you're interested in guest blogging, be sure to reach out to sites that are relevant to your niche and offer high-quality content.
The SEO Benefits of Guest Posting
If you're looking for ways to climb up the SERPs, you might wonder if guest posting is still a viable SEO strategy in 2022. The answer is a resounding yes! Here are some of the SEO benefits of guest posting:
Build High-Quality, Natural Backlinks
Backlinks are one of the most important ranking factors in Google's algorithm.
When done correctly, guest blogging can be one of the most effective ways to build high-quality, natural backlinks to your website. It can help you earn links from some of the most authoritative and reputable websites in your industry. But keep in mind that not all guest posts are similar. For guest posting to be truly effective, you need to focus on quality over quantity. Posting on low-quality websites will not only waste your time but could also hurt your search engine rankings. Guest posting is only effective if you take the time to find and post on high-quality websites that are relevant to your niche. With a little effort, guest blogging can be an extremely effective way to build high-quality backlinks and grow your online presence.
Enhances Your Reputation
When you post on forums, your posts will be visible to everyone who visits the site. But when you're a guest blogger, your articles are published on high-quality websites relevant to your niche. This helps enhance your reputation and credibility in your industry.
In fact, over 23 percent of online users have stated that poor-quality content destroys a brand's credibility.
So, it's essential to make sure that your posts are thoughtful and well-written. You can also answer your target customers' questions or provide helpful information to gain more respect.
Improves Your Brand Visibility
Guest posting can help drive traffic to your website and grow your online visibility and reach. When you publish articles on high-traffic websites, you expose your brand to a broader audience. This can help increase brand awareness and potentially lead to more website visitors and, ultimately, customers.
When you guest post on a popular blog or website, you are effectively borrowing their platform to introduce your brand to their audience. This can help to improve your brand awareness, as well as your search engine rankings if the site has a high domain authority.
Guest posting is also a great way to build relationships with other bloggers and influencers in your industry. When you guest post on someone's site, you are effectively showing them that you are an expert in your field and that they can trust you. This can help to build valuable relationships that can benefit your business in the long run.
Generates Referral Traffic
Referral traffic is the traffic that comes to your website from sources other than search engines. For example, if someone clicks on a link from another website that takes them to your website, that would be referral traffic.
Referral traffic is important because it can help improve your SEO. If you can get other websites to link to yours, it shows search engines that your site is popular and authoritative. This can help you rank higher in search results.
Guest posting is one way to generate referral traffic. When you guest post on another website, you usually include a link back to your own website in your bio or the body of the article. If people click on these links and visit your website, it will generate referral traffic.
It Boosts Your Site's Authority
An authority website is trusted by its users, has high-quality content, and is respected by other websites in its industry. Getting your guest post published on an authority website in your industry will give your website a boost in authority.
That's because it allows you to showcase your expertise and position yourself as an authority in your field.
This is important because the SEO landscape is constantly changing, and what works today may not work tomorrow. By diversifying your SEO strategy to include guest blogging on high-quality websites, you can insulate your website from algorithm changes and ensure that it continues to rank well in the future.
Guest Posting Tips
Guest blogging is a great way to get your name and work out there. It can be a great way to network and build relationships within your industry.
However, it's not always easy to get your guest post accepted. Here are some tips to help you increase your chances of having your guest post accepted:
Do Your Research
Before creating a blog post, ensure you read the blog you're targeting and write an article that's a good fit for the site. Be familiar with the site's tone and content.
This helps you create a guest post that is more likely to be accepted and helps the blog's audience enjoy your content. The last thing you need is to create content that no one will want to read.
Check the Site's Guest Posting Guidelines
Different sites have different guest blogging guidelines. Some are more strict than others. So, make sure you check the site's guest posting guidelines before submitting your article.
If a site doesn't have any guest posting guidelines, that's a red flag. That means they're not considering quality control for their articles. They're probably just looking for any old content to post on their site. That's not the kind of site you want to guest post on.
Focus on Quality Over Quantity
Because guest blogging is a critical part of any content marketing strategy, it should follow the same guidelines as any other SEO strategy: focus on quality over quantity. A few high-quality guest posts are worth more than a dozen low-quality ones.
When looking for quality guest blogging opportunities, look for sites that are relevant to your industry or niche. These sites should have a good amount of traffic and strong domain authority. If you can find a site that meets these criteria, you're more likely to get quality traffic back to your own site.
If you're looking for help with your SEO strategy, contact a reputable blog posting service. They can help you create high-quality guest posts that will improve your website's ranking and drive traffic.
Promote and Market Your Guest Posts
Just because you've published an article on someone else's site doesn't mean your work is done. You also need to promote the post and share it with as many people as possible. You can share it on social media and other relevant channels to get the most exposure. You can also reach out to influencers in your niche and ask them to share your article.
If you want your guest blogging efforts to be a success, you need to put in the work to promote your articles. Otherwise, your articles will just languish on someone else's site without anyone reading them.
Optimize for Keywords
If you have ever tried to promote a website, you know that ranking high in search engine results is essential for driving traffic. One of the best ways to improve your website's ranking is through keyword optimization. This is the process of choosing and using keywords throughout your site in order to make it more visible to search engines. When done correctly, keyword optimization can help your site attract more visitors from organic search traffic. Likewise, optimizing your guest posts for industry-related keywords can also help you attract targeted traffic. When writing a guest post, be sure to include relevant keywords in the article's title, tags, and body. Including keywords in your guest posts can help you rank higher in search engine results for those keywords. This makes it more likely for people to find and click on your post.
Avoid Keyword Stuffing
While it's essential to optimize your posts for keywords, it's also essential to use them sparingly and naturally throughout the article. Keyword stuffing is the act of filling your content with so many keywords that it becomes difficult to read. Not only will this irritate your readers, but it will also get you penalized by Google. This ultimately hurts your website's ranking, leading to less traffic. So, how can you avoid keyword stuffing? The best way is to use keywords sparingly and only when they fit naturally into the content.
Another way is to use synonyms or related phrases in place of keywords. This allows you to target the same keywords without overusing them.
Create Helpful Resources Like Ebooks and Whitepapers
If you're looking for a way to improve your SEO strategy, consider creating helpful resources like ebooks and whitepapers. These can help you attract links and social shares, both of which are essential ranking factors. Plus, they give you a chance to show off your expertise and build trust with potential customers. Of course, creating high-quality resources takes time and effort. But if you can put together something truly valuable, it can be well worth the investment.
Edit, Edit, Edit
Your post should be well-written and free of any errors. Keep in mind that no one is perfect, and everyone makes mistakes. So take the time to proofread and edit your work before submitting it.
This will show that you are professional and takes pride in your work. It will also increase the chances of getting your work published.
Offer Something Unique
As we all know, content is king. But what happens when you run out of ideas for new blog posts? You might be tempted to write about the same topics everyone else is writing about. Don't do it! Ensure you offer something unique that no one else is writing about. Additionally, don't just regurgitate the same information that's already available on your site. Instead, offer fresh perspectives and new insights that will add value for your readers.
Start Guest Posting Today
In conclusion, guest posting is still a viable SEO strategy that can help improve your website's ranking and drive traffic. However, it's important to remember that quality trumps quantity. So, focus on creating high-quality, keyword-optimized guest posts that offer something unique to readers.

If you haven't started guest posting yet, what are you waiting for? There's no better time to start than today.

Did you find this article helpful? Check out other posts on our site for more informative tips.


Hits: 1377 | Leave a comment