11 Shoe Designs That Pair Best with Denim Leggings
Denim leggings are undoubtedly one of the greatest fashion inventions over the last few years. After all, they offer the classic look and style of regular jeans combined with the comfort and incredible fit of your favorite leggings. Denim leggings also hug your lower body in all the right places. Wear a pair, and it will give you an attractive silhouette that can boost your confidence day or night.
More importantly, denim leggings are ultra-versatile and suit any occasion. They are perfect for casual gatherings, date nights, or even corporate events as long as you pair them with the right top, accessories, and shoes. Again, the key is knowing which of your closet favorites go well with your ripped, hi-rise, ultra-soft, or classic denim leggings.
Perhaps you already enjoy mixing and matching your denim leggings with your favorite blouses, shirts, sweaters or women jordan 1 shoes. However, it can be a bit more challenging to find the best pairs of shoes to match seamlessly with your versatile stretchy pants. If so, read on. This piece will give you a rundown of the most suitable shoe designs that will get you excited about wearing and buying denim leggings online over and over. We have also included a few style ideas per shoe style, so you always end up with fabulous and head-turning outfits.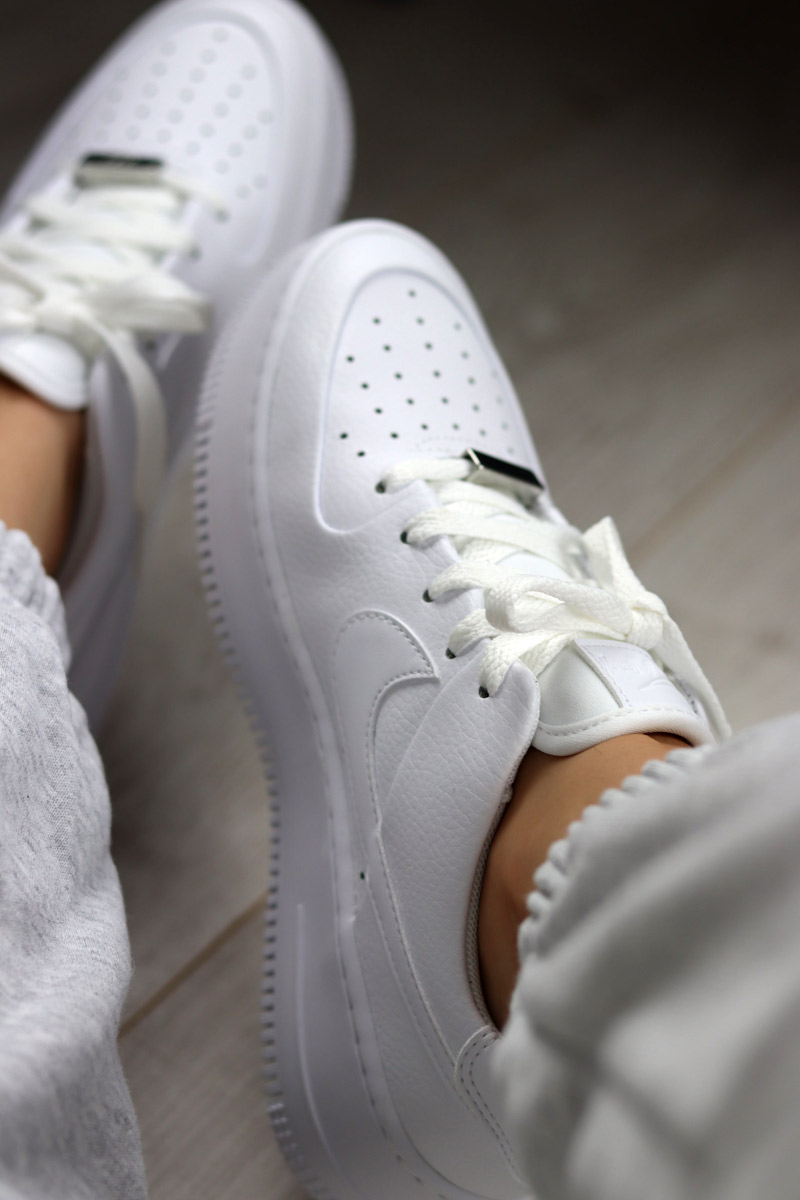 Lace-up Sneakers
Whether you are going for a relaxed look or an ultra-comfy ensemble for running errands or informal get-togethers, you can never go wrong with pairing your denim leggings with lace-up sneakers. Are you getting coffee with a friend or going grocery shopping? Go for a classic white t-shirt and hi-rise denim leggings with real back pockets for your credit cards and keys. Complete the laid-back outfit with a pair of white lace-up sneakers, and you will absolutely look fresh and feel cozy. If you want to be more stylish, consider wearing a beige double-breasted blazer over your shirt. Accessorize with a pair of black sunglasses and a matching beret.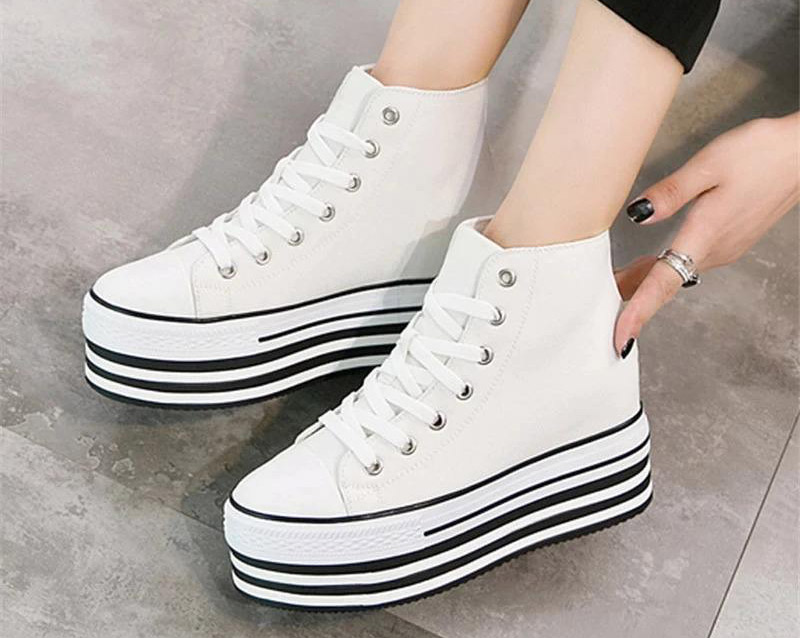 Platform Sneakers
Besides the classic lace-up sneakers, you can also jazz up your denim leggings by matching them with a pair of fashionable platform sneakers. This shoe type does more than simply protect your pretty feet. Wearing them can elongate your legs and make you look slimmer. Give off a youthful vibe with a tank top, ripped knee denim leggings, and a pair of white and silver platforms. Pull the ensemble together by tying an oversized long-sleeve button-down shirt around your waist.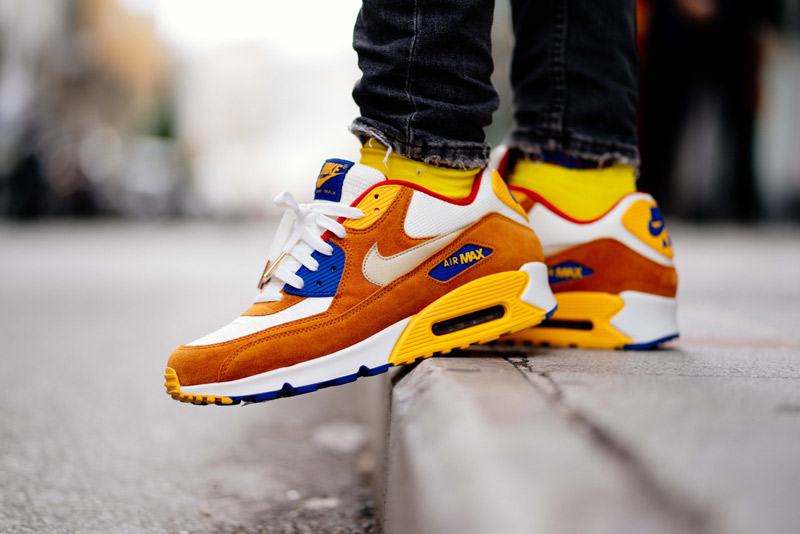 Trainers
Do you have a pair of athletic shoes in your closet that you hardly use outside the gym? If so, you can use them with your go-to denim leggings to create a sporty look—ideal for traveling and sightseeing. Go monochromatic to make mixing and matching effortless. Start with a fitted black top, a pair of black ripped denim leggings, and black running shoes. In case it is cold out, try wearing a black beanie. Add a splash of color and excitement to your outfit by putting on a bright red or yellow trench coat.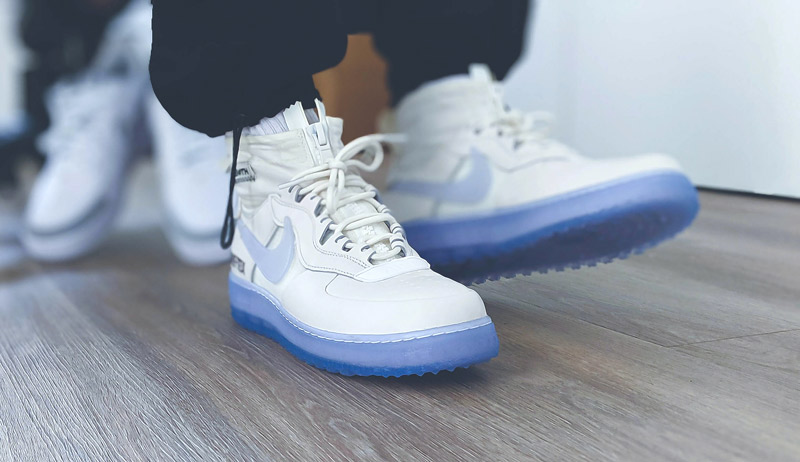 High-Top Sneakers
A pair of high-top sneakers is another incredible option for denim legging lovers. Make this shoe design work flawlessly by pairing it up with a cropped style instead of full-length denim leggings. Again, you can go for a monochromatic approach or a combination of neutral hues. For instance, you can wear a pair of white cropped denim leggings with a black mini t-shirt and black high-top sneakers. Opt for this outfit when meeting friends for coffee. Or you can glam it up with a long, dark tailored coat for date nights.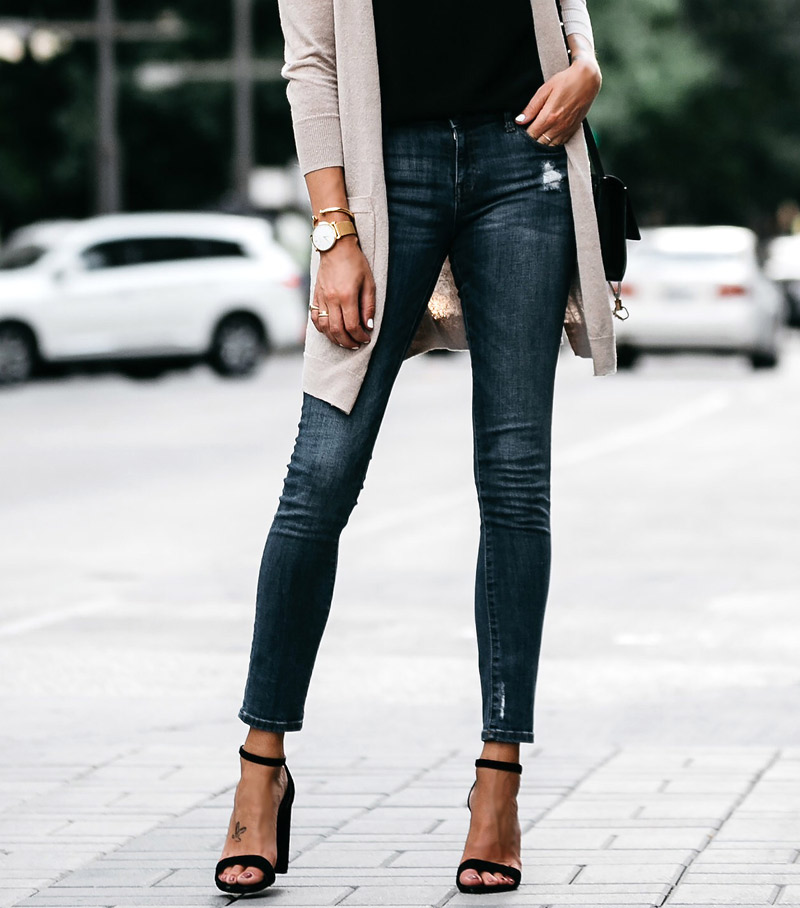 Sandals
If you are looking for shoe pairings for your denim leggings during the hot summer months, go for strappy sandals. Not only does this design allow your feet to breathe, but they also come in a wide range of colors and styles to suit your mood and preferences. You can pair your hi-rise black denim leggings with black heeled sandals for meeting clients or semi-formal events. Simply choose a tailored top that highlights your curves, and you will look effortlessly classy. For casual gatherings or daily activities, opt for flat sandals in hues that complement your outfit.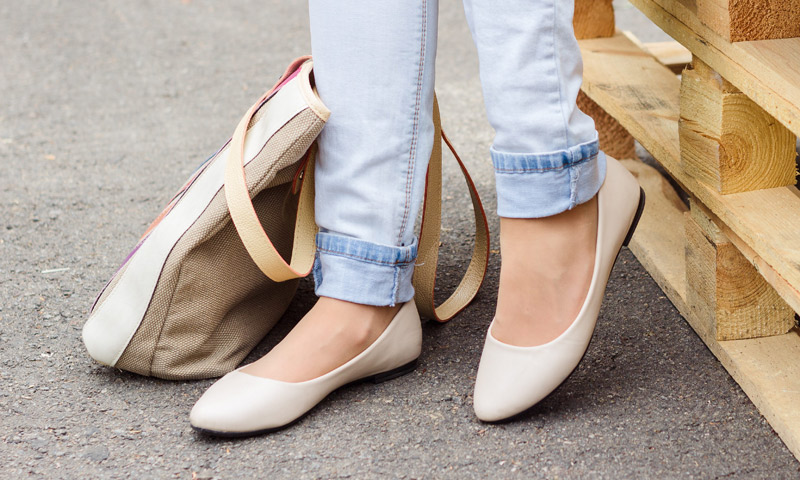 Ballet Flats

Ballet flats could be your go-to shoes whenever you want something comfy, yet more polished than sneakers, to wear with your denim leggings. You can also wear them instead of high heels if you need to do a lot of walking or standing. Ballet flats look great paired with practically all types of denim leggings, whether cropped, ripped, or the classic hi-rise. If you are unsure what color of flats you can wear with your ensemble, you can't go wrong with neutral hues like black and cream. Better yet, choose a pair of ballet flats in the same color as your denim leggings to create an elongated silhouette.

< align="center"p>
Oxford Shoes
Are you looking for shoes to pair with your denim leggings to create a smart-casual outfit? Get your classy oxford shoes out of the closet and pair them with black hi-rise denim leggings and white chiffon button-down shirt. Complete the ensemble with a dark gray blazer. If you want to dress it down, all you have to do is change your denim leggings with a ripped style in a lighter shade, roll the sleeves of your blazer, and let your hair down.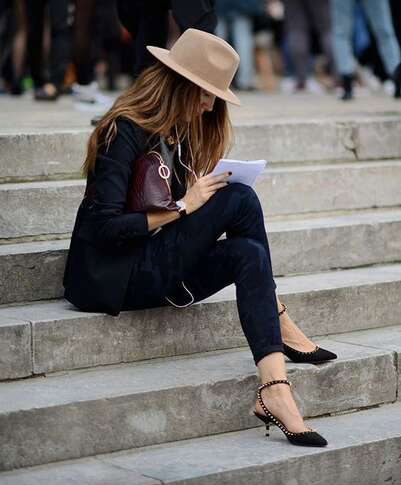 Kitten Heels
Dainty, feminine, and chic⁠—these are just a few qualities that make kitten heels look fabulous when worn with your denim leggings. Try a pointy pair in bold colors and wear them with an all-white or all-black outfit. The vivid hue will spice up your ensemble, while the curvy heels will complement your leg-hugging pants to create a lovely silhouette.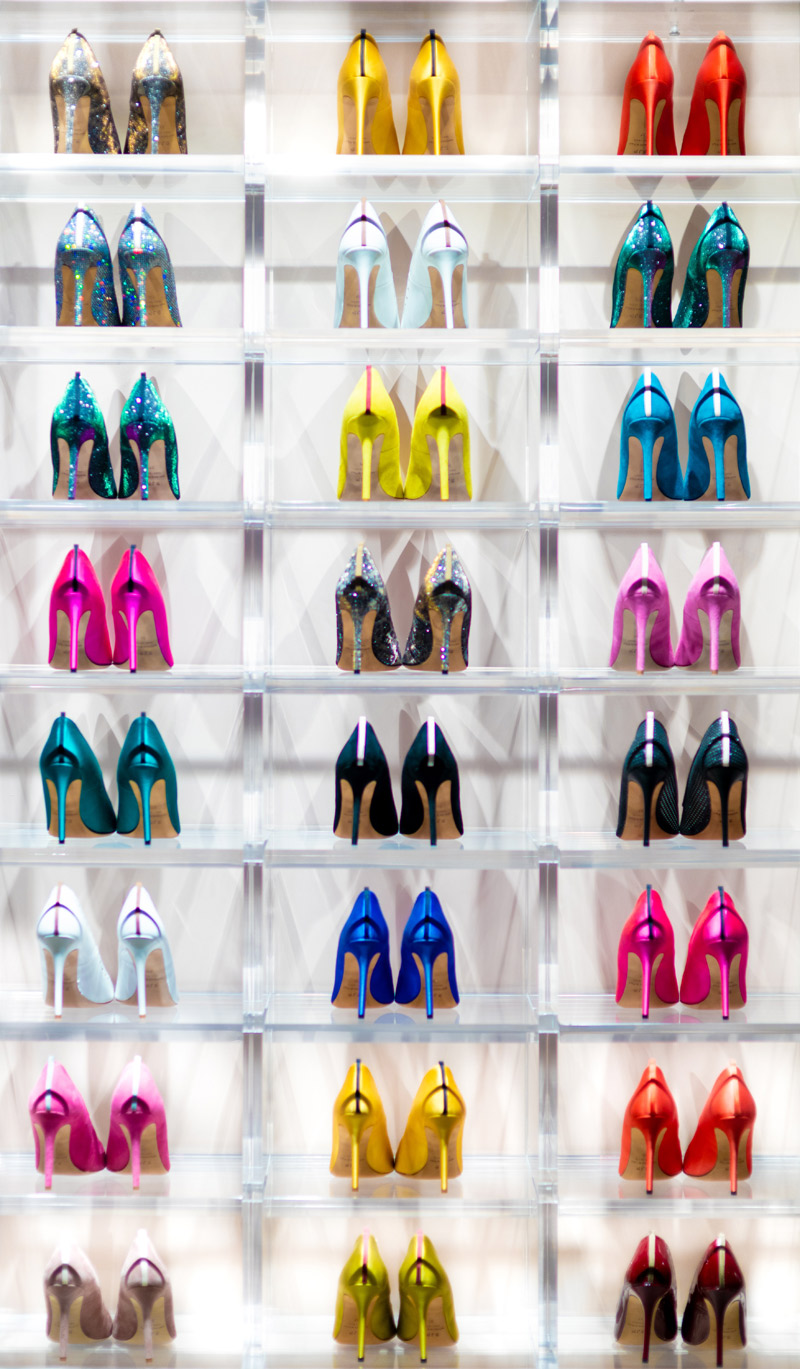 Stilettos
If you think you cannot wear your sexy stilettos with your denim leggings, you are mistaken. This ultra-feminine style looks fantastic with hi-rise denim leggings. Create a polished look by pairing dark leggings with a printed blouse, blazer, and your favorite stilettos. Dress it down a little bit if you are having drinks after work by taking off the blazer and draping it over your shoulders.
Combat Boots
Combat boots are another excellent option if you love wearing denim leggings. They add a few inches to your height and complement any tight-fitting bottom amazingly well. You can tuck your denim leggings inside the shoes or let them lie above the boots⁠—either way will look great. For a foolproof style, go for black combat boots and dark denim leggings for a streamlined appearance. You can wear a light-colored cashmere sweater with this combo for casual events or a light brown frock coat over a black body-hugging top for parties and travels.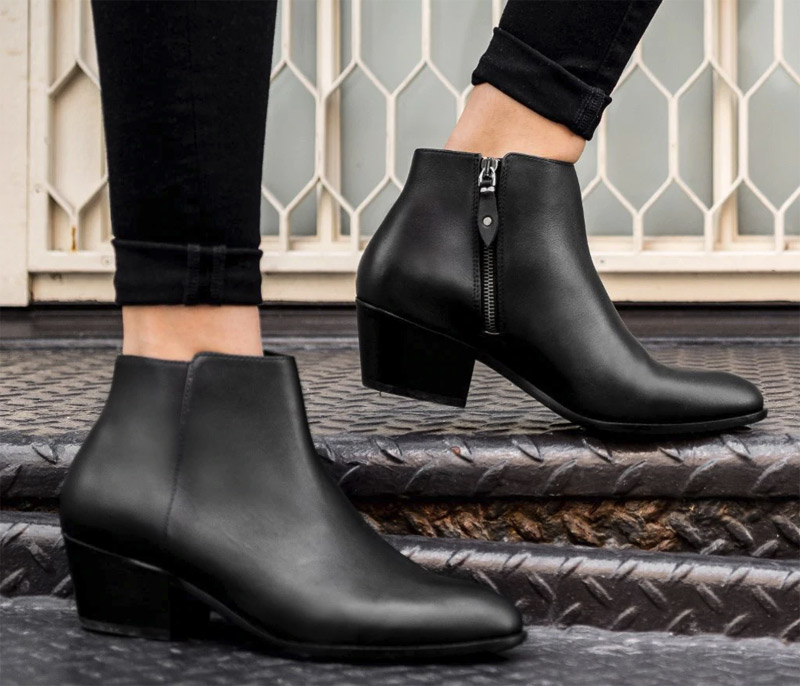 Ankle Boots

Ankle boots are a staple in any woman's closet as they go well with practically everything. You can make them your go-to shoes if you are wearing denim leggings and want to look chic and fashionable naturally. Opt for ankle boots with chunky heels for comfort and choose classic colors like black and brown for versatility. Do you want to create an edgy look? Go all-black. Team your black ankle boots with your black ripped denim leggings. Pair this combo with a black tank top and leather jacket, and you are all set.

Denim leggings go well with practically all types of shoes but the key is to know how to build them into your outfit. Select a pair in a style, color, and material that blend well with your overall ensemble. You can match the colors together, add a bit of contrast, or opt for more neutral and classic pairs. It is up to you. Ultimately, whatever makes you feel confident and beautiful is always the right choice.


Hits: 4034 | Leave a comment