Are online casinos' Terms & Conditions important to read?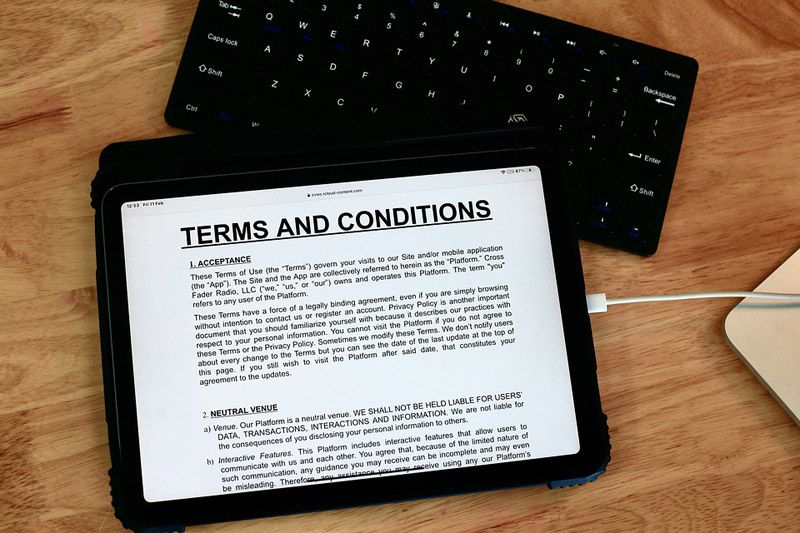 Whenever you sign up to a casino site or are offered a deal, you will be prompted to read the terms and conditions before you can play your favourite slots. Although not many players do, the terms and conditions are incredibly important documents.
Terms and conditions 
Terms and conditions refer to the documents that all players agree to once they sign up to an online casino site. Although most players wouldn't admit to it, it is highly likely that they completely skipped reading them! This is usually due to their length and boring nature. However, it is recommended that players avoid doing this wherever possible because the terms and conditions often carry vital information that players can use. Sometimes skipping the terms and conditions can have serious consequences for players as it could result in them not understanding the full context of a bonus or prize that they have signed up to receive. The wagering requirement is often the source of frustration for players because of this. 
Wagering requirement 
The wagering requirement is an important term that some players may not have ever heard about. This is because it is primarily used in the terms and conditions of a slot game. Nevertheless, it is an incredibly important term that all players need to learn about. 
-    The wagering requirement is essentially a requirement which dictates how much a player must wager before they can withdraw their winnings from their casino account. If you have signed up to receive a bonus then you will have been given a wagering requirement to meet.
-    Every casino promotion has a wagering requirement of some sort, this is to stop players from joining a site to receive free cash and then withdrawing it immediately. It minimises the amount of loss the casino will experience.
-    Calculating the wagering requirement is not too difficult, often the casino will do it for you. In the unlikely event that they don't, you can always work it out yourself. For example, if you are given a 10 wagering requirement and you deposit 20, you will have to wager 200 before you can withdraw your money. 
Why you should always read them 
Actually reading the terms and conditions all the way through should be done by more players, even if it may seem tedious. There are many reasons why players should make sure to read the terms and conditions. 

1. Know what you are signing up for - The terms and conditions help to put into perspective exactly what you are signing up for, it informs players of certain requirements and whether any adjustments to the deal can be made by the casino,

2. Wagering requirement - As discussed before, the wagering requirement is usually hidden away here. Failing to read the terms and conditions means that you won't see the wagering requirement, putting your winnings from the bonus you receive in jeopardy! 

So, the terms and conditions tell players things such as when their bonuses expire and what the wagering requirement is. Reading them is extremely useful and can save some pain later on.


Hits: 2177 | Leave a comment