Top 8 Summer Clothing Essentials All Men Need
Summer is a great time to take a break from all the hoodies and woolly socks you have had on all winter and spring. You get to finally shed off the excess layers and let your skin breathe. If you have not looked at your summer clothes, then chances are you have no idea what fits or what does not. Trends have also changed, and new items look amazing in stores.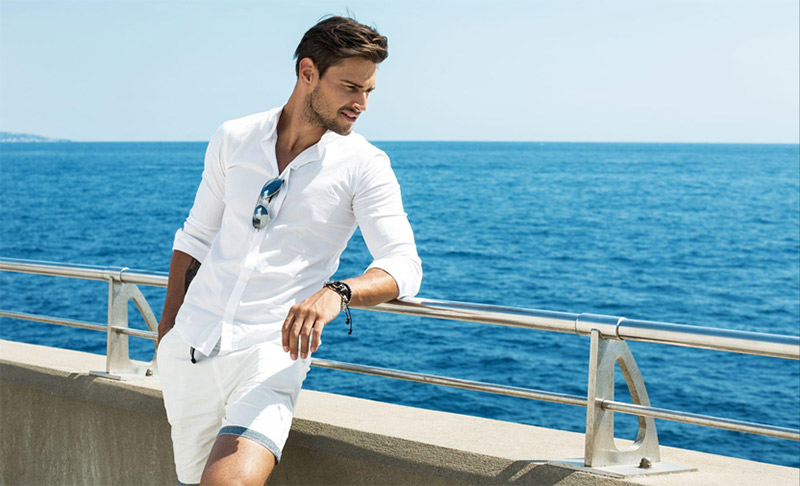 While shopping for summer each year might not be necessary, chances are you need to get a few more items for your closet. To help you revamp your closet, here are a couple of things you need to get. While you might not get all of them, this article will offer you a guide on what to buy and what to leave out.
1. Polo shirts
Nothing screams of summer more than a polo shirt. It gives a more dressed-up version of a t-shirt that can fit in a formal setting. Since summer can get pretty hot, you need to get clothes that allow your skin to breathe. You can get quality men's polo shirts on sale online, so do not worry about not finding them. Get a couple of these in different colors, and you are good to go.
2. Tailored shorts
Summer is the perfect time to let your legs breathe. Tailored shorts are the go-to many times because they are breathable and comfortable. You can also choose to dress them up or go for a laid-back look with them. They look amazing either way. You have to figure out how you will accessorize with them. Just ensure you get the fitting right and you are good to go.
3. Loafers
If you plan to wear shorts, you need to find dressed-down footwear as well. At this point, loafers will be a godsend. There are so many variations of loafers that you might have a hard time picking what works for you. All you need to do is ensure that you get something that matches your current outfit. If you plan to wear the loafers with many of your other outfits, you might consider getting them in a neutral color.
4. Sneakers
If you are going for a more laid-back look, you can wear sneakers. They are comfortable and smart, and you can be sure that whatever you get will look amazing on you. They are fun and sporty, and you can throw them on when you plan to be on the move. Sneakers are breathable, which is what you want, especially in summer.
5. Linen shirts
If you love wearing something breathable and light enough, you should get your linen shirts. While you might be tempted to think that cotton is the only amazing fabric for summer, cotton does get heavy when you sweat. The trick with summer clothes is to ensure comfort even when the heat gets too much. As such, linen will work for you. It is breathable, so you do not have to worry about being soaked in sweat. It is also light enough that you can wear it all day without an issue.
6. Chinos
Whenever you think of chinos, your mind might get to the semi-formal side, which might not be what you want, especially in summer. The trick with chinos, however, is how you pair them up. When paired up correctly, chinos are the perfect option for summer. If you need to wear pants for summer, then go for chinos.
7. Strap watch
Your outfit will not be complete without accessorizing. What better way to do this than to get yourself a strap watch? There are so many variations in the market that you are bound to be spoilt for choice. The only thing you need to ensure you do is to get one with a comfortable enough strap. If you plan on swimming or doing any water sports, then you might want to consider getting a waterproof watch.
8. Sunglasses
The other accessory you cannot do without is sunglasses. Whether you will be moving around with friends or spending the day at the beach, you will need glasses, so the sun does not burn your eyes. With sunglasses, one pair is never enough, so ensure you get a couple. That way, you have plenty to choose from and can switch them up as you wish.

Summer is a time to have fun and let loose. You need to ensure that the heat does not get to you. What better way to do this than dress appropriately? Go through your summer clothes and figure out if you have all the essentials for summer. It will help you when you go to the clothing store next time. As you pick up your summer clothes, ensure they are comfortable and stylish as well. Comfort does not have to be boring. Pick elegant designs to make sure you look great and stand out.


Hits: 2116 | Leave a comment