5 Essentials for Your High-end Fashion Boutique
This article provides advice and insight for those in the high-end fashion sector. Here you'll find five essentials for the business that will help you achieve success. As more people move away from fast fashion and towards bespoke, high-value fashion items that will last longer, there is a need to ensure your customers keep coming back time and time again. Customer loyalty is about more than just the fashion you have to offer, but also the entire buying experience of your current and future customers.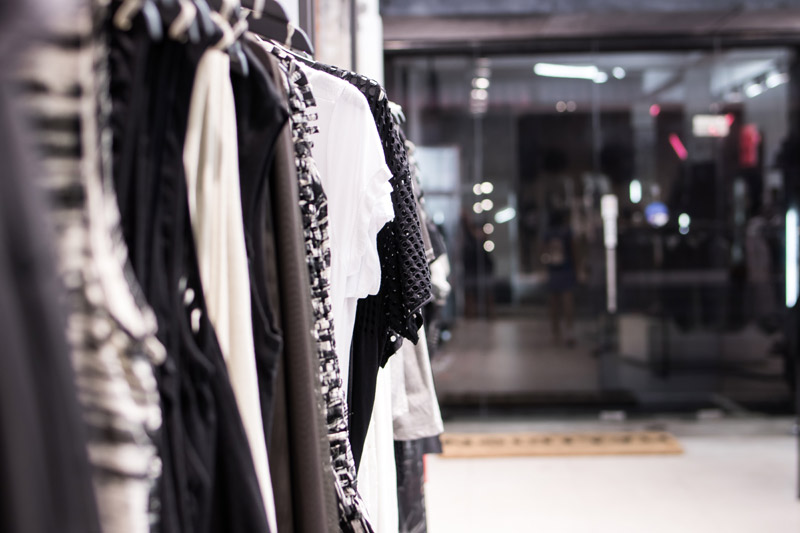 Location, location, location
The main street may not be the place for your high-end designer fashion outlet in the current climate, where the main street has gone quiet. Rather than thinking of footfall alone as the traditional run of the mill fashion shops may do, think of the locality draw cards that will have people travelling out to you.
Modern connected fitting and dressing rooms
If the fashion is high end, then the fitting rooms need to follow suit. They must have been designed and decorated with the fashion that you sell in mind. An augmented-reality based virtual fitting room system is an innovative retail and marketing solution for fashion retailers and a perfect solution for the creation of a  futuristic fitting foom.
Oftentimes, those who have accompanied the shopper need to be online, whether it's to show others video of the items being tried on, or just to pass time – read news, articles or even play the slots at jackpotcitycasino.com. So, make sure that you are connected and the connectivity to communication/Wi-Fi is as strong as you intend your brand to be. It's a modern convenience often taken for granted, but it's guaranteed that if you don't have Wi-Fi connectivity, your clientele may have to walk around to take a call, or even leave the premises.
Below are some real examples of futuristic retail solutions. You can see Gucci's new augmented reality app, which allows you to try any model from the ACE sneakers line without stepping into a shop, but it can also be implemented in a real shop to save time of the customers.
At Ralph Lauren's Fifth Ave. store in Manhattan, customers in the fitting rooms are greeted with a smart mirror that can instantly identify all the items they've brought in to try on. The mirrors, powered by retail tech company Oak Labs, are helping to link the in-store customer experience with a digital one, and also giving retailers access to more consumer data. "It's a misconception that online collects data better than physical retail," said Oak Labs CEO Healey Cypher. Since installing the mirrors in November, Ralph Lauren has seen an engagement rate of 90 percent.
Beauty brand Charlotte Tilbury installed a virtual mirror in its flagship London store. It allows shoppers to see one of 10 famous makeup looks on their own face. They can take a photo of the makeup look and email themselves a list of products used to create it.
Woke fashion
The current fashion context dictates that any new fashion must be woke. It must be designed and made with the planet in mind, with the awareness of the various cultures and societal values. Gendered clothing may be in its way out and at the top end of design and fashion, this should be part and parcel of any new fashion. Woke fashion is about more than just branded T-shirts - it's about the entire fashion environment and trying to produce and sell clothing that is long-lasting, environmentally friendly and respectful of the cultural issues in society.
Offer drinks and appropriate refreshments
A simple bottled water or own-branded water glass is a top idea to keep buyers refreshed and hydrated. Many boutique experiences include an alcoholic beverage and snacks, but this is more suited to a fashion show or first time opening. Keep it simple and remember the clientele is there to shop, so this should be the primary objective.
Have a professional online presence
You probably won't want to sell online, but having a presence, either on the socials or in the form of a catalogue where you can showcase the latest offerings, is the current trend in the industry.

High end fashion can be a hard sell in the current climate. However, if you keep it simple and ensure that the product is of the highest quality, then you will be on to a winner. Bespoke fashion is as important as the bespoke experience that you give your customers and potential buyers.


Hits: 10054 | Leave a comment