What should a DJ wear to an event
What skills should a professional DJ have? They should have a creative talent for mixing music, they should have social intelligence and be able to sense the mood of the crowd, they should be flawless entertainers, and they should have perfect timing. However, apart from all these skills, a DJ should also be professional and rise to the occasion by wearing the right attire.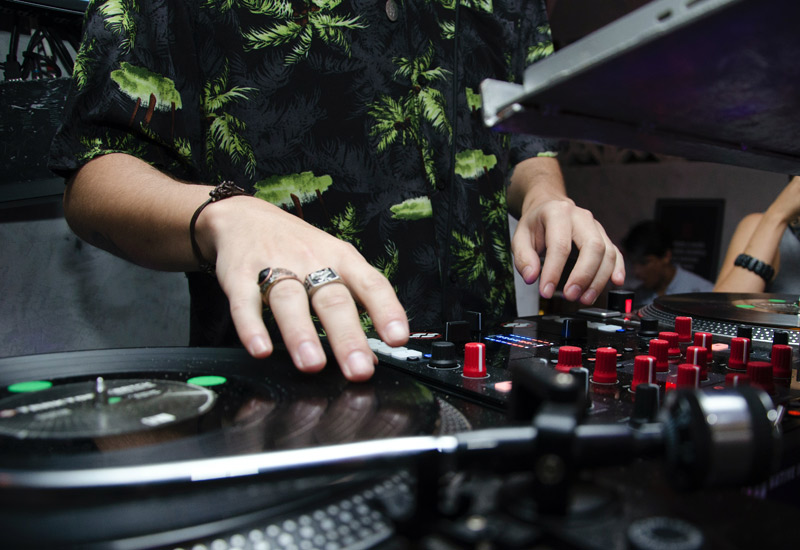 A DJ can be hired for a wide range of events: concerts, weddings, corporate parties, charity events, birthdays, and much more. All of these have a dress code and, while the clothes you wear might not be indicative of your DJing ability, knowing what to wear and when will make you look more professional and avoid awkward experiences.
Dressing for formal events
Formal events include things like weddings, ceremonies, corporate parties, and charities, which typically require black tie, formal, or elegant dress codes. As a DJ, this isn't the dress code you might want to follow because the kind of clothes worn for formal events aren't too comfortable and don't allow freedom to move. However, showing up in a hoodie, tracksuit pants, and cap isn't appropriate either, so you should aim at least for a casual-smart outfit. For example, you don't necessarily have to wear suit pants and a tie, but you can wear semi-formal pants with white sneakers and a polo shirt or white shirt. When in doubt, keep in mind what the guests are wearing and try not to dress completely the opposite. The one item you're allowed to wear despite a stricter dress code is the shoes. Since you'll be spending most of your night standing, regular dress shoes can be really uncomfortable, so you can wear sneakers. Fortunately, it's both on-trend and acceptable to pair white running shoes with formal pants.
Dressing for informal events
If you're attending a formal event, you have much more freedom to dress in your own style, but there are still some general guidelines you should keep in mind. For example, if you've been invited to a beach party, it's a good idea to wear clothes made from lightweight, breathable materials. And don't forget, being close to the water can pose a risk to your equipment, so invest in DJ liability insurance too. The same thing goes for festivals and venues where the audience can come close to your DJ booth.

Following a dress code as a DJ might seem irrelevant – after all, you're there to play music – but keep in mind that there will be photographers and videographers there who will record the event, and dressing out of the picture might affect your reputation. When in doubt, ask the event planner what the dress code is. For example, if you're going to a wedding, the couple might tell you that the party has a rustic or bohemian theme, in which case you don't want to show up in a neon graffiti print T-shirt. Asking your client for guidelines on what to wear shows that you are considerate and helps build your personal brand.


Hits: 2458 | Leave a comment