Spring to Summer Knitwear Fashion Pieces
Spring and summer might not be the usual seasons you would associate with knitwear, but every fabric has its day in the sun, thanks to fashion. Get it? 2021 has been extremely strange, and while we start enjoying the much warmer weather, you might be curious to understand why and how knitwear could possibly have a place in it.
Well, read this piece to find out more, and we are sure you will have a knit tank top on in no time.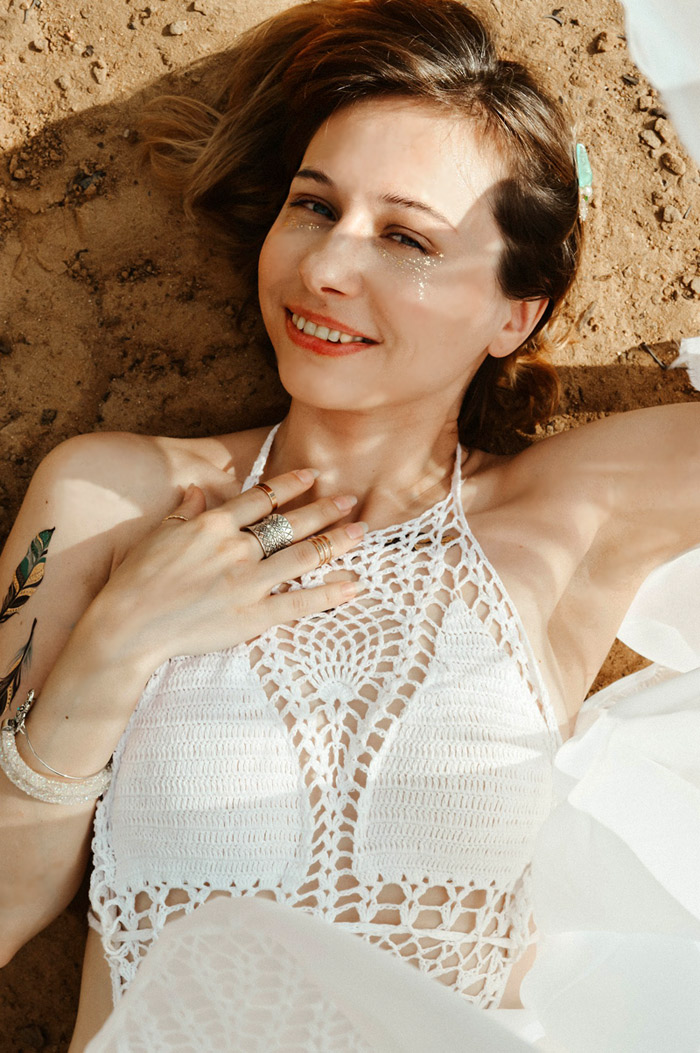 The Knitted Strappy Top
A must-have summer item is definitely the strappy top; we all know that but in knitted material? Really? Yes, really. The knitted strappy top is outrageously chic because of the stunning woven fabric, but because of the pattern of the top, it will also keep you really cool when you need it the most. Depending on the fabric of your knitted top will also depend on how well it holds up when it's wet or when you are perspiring, so be sure to make sure you opt for tops made of natural fibers rather than synthetic if you want something a bit more breathable.

The Knitted Cardigan
When we think of knitted cardigans, the first style that might pop to your head is probably something thick and luxurious, to be worn on the coziest of cold nights while you are toasting marshmallows and sitting around a fire. Well, thankfully, this is not the style we are talking about.

Gorgeous thin cotton knits have made their way to the forefront of fashion this summer, with some wearers forgoing a top underneath at all. It has become a statement piece that is great for when the clouds start coming in at dusk, or you want a pop of pastel color into your outfits.
Why not make your own knitted cardigan? You can choose the perfect pattern and colored yarn for you from lovecrafts.com and customize it how you want to show off your personal style. No one can buy that from the mall!

The Knitted Bralette
Bralettes really are all the rage this year, and for that, many of us are grateful. The transition from working from home braless to having to put those horror traps back on has not been easy, and the bralettes' new place in the fashion world has definitely helped us ease into wearing real clothes again.

Because of their popularity, you can now get your hands on bralettes in so many different styles, sizes, and materials, which is great for those who want to make them their daily bra or top.

Knitted bralettes look super cute with high-waisted baggy trousers or under a casual strap top and offer an extremely comfortable alternative to those who are not fussed about satin, lace, or any other potentially irritating materials.

Whatever summer fashion knitwear pieces you choose, make sure it is the right material for you (as some can be itchy), and follow the washing directions to the tee to ensure your knitwear fashion pieces remain in good nick.


Hits: 3274 | Leave a comment