Popular Colors in Clothes Among Young People
There are things in the world that never change. Young people will always care what clothes they wear as well as what colors they combine. They can get really obsessed with their looks which seems to be so crucial that parents sometimes don't understand it. They can spend hours in front of the mirrors choosing the best outfit and comparing the colors that will fit their mood and their look. And there is no wonder why they put so much fuss about it. As we grow, we tend to create this sense of self through experimenting with clothes and designs by choosing and mixing colors. We use fashion as one of the ways to express ourselves and stand out from the crowd to form an individuality within ourselves. We gain social status and create some bonds with people through choosing what we're going to wear.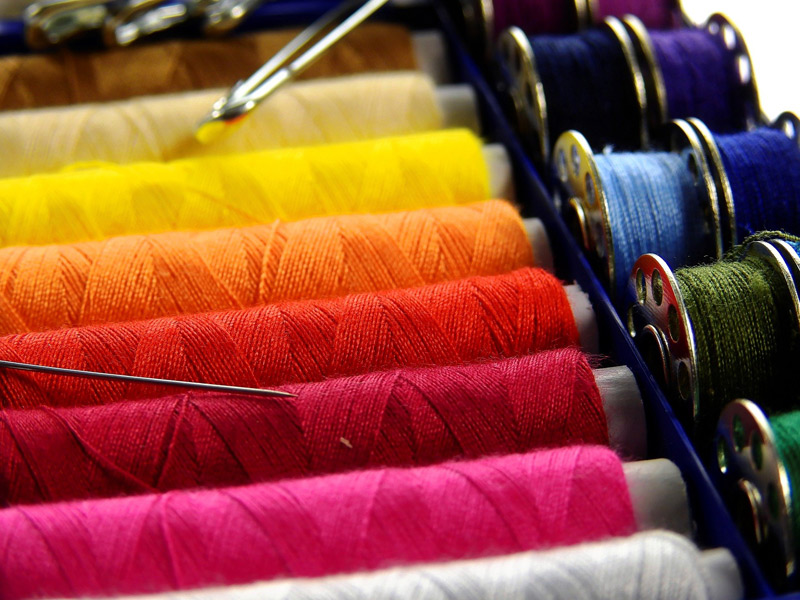 As a student, people tend to pay a lot of attention to their studies as well as to what their peers are wearing. Sometimes, writing a professional persuasive essay is not the most complicated task young people come across. Finding a personal style and developing a sense of fashion can be very challenging. But choosing the right and trendy colors can help to make it easier. 
How can young people find out what the most popular colors are in fashion?
Many young people encounter such a problem when they don't know what resources to use in order to follow the newest and most popular products. In this case, following recommendations might be useful.

Follow or get subscribed on famous people
There are pretty many ways students can use to follow the most trendy style and color combinations. Stylish women and fashion models can be very helpful in this case, however, getting in touch with them doesn't always seem to be easy. To find the way out, students can get subscribed to the channels created by famous people.

Read magazines and the media
Media and magazines like Be Global Fashion Network might be in handy as well since they constantly highlight what colors in clothes are going to be popular. A lot of teens are affected by their media choice and are more likely to develop their sense of style when looking through magazines. Of course, they won't find tips on how to write a college lab report there, but other tips concerning their outfit and appearance may be quite useful.

Buy brand clothes
Brand-oriented decisions are also a good way to learn more about trendy colors. Adolescents are very fussy about choosing the brand they would like and stick to and most frequently they are likely to be influenced by their peers and the media a lot. However, high-quality designer clothes will always be an advantage both in looking stylish and having a long-lasting product. 

Look up information while studying
Even when students do sociology term paper writing, it can help determine the most fashionable clothes and colors in the world as a result of deeper studying of social media and modern society.

As for the colors, this year young people continue to give preference to wearing black sweaters, coats, and ankle boots. Black has always been seen as "cool". Excellent vibrant colors also keep on being popular, since nothing but these colors can beat the wintertime mood. But there are more color trends adolescents are waiting ahead of them. So, a lot more is coming for next year which is going to inspire everybody and satisfy anybody's needs. 

At all times young people prefer bright colors in their clothes, however, neutral tones are taking the leading position closer to the fall. And it doesn't matter what type of clothes or accessories are chosen, whether it's a handbag, shoes, or cardigan, rich terra-cotta brown, yellow, or chocolate brown takes over the role. They look so rich and warm that no one will ever remain indifferent.

Those who are really into colors and especially attracted to bright ones will be glad to find orange in the top position. All different pallets of it are always in trend. A good combination of colors can be orange and green. 

There is a lot of environmental awareness among young people. That's how green, as well as some neutral colors, stay popular for a long time. Those who are getting into this color choose olive undertones, and sometimes lime green that emphasizes the whole look. 

Many adolescents are so excited about the color blue, and it also works well in different combinations. 

Young people don't seem to be afraid of colors. They tend to experiment with various textures and pallets, creating exquisite and elaborate sets for any occasion.

As we understand, color in clothes attracts attention, it puts more pleasure and joy in people's lives. Color is probably the first thing that's noticed when people meet each other for the first time, and we all, the young and the older ones want to make a good impression on each other. Thus, the importance of color in fashion shouldn't be underestimated.


Hits: 4893 | Leave a comment