FASCINATE project selected 10 frontrunners in internationalization and sustainability experience
The SUSTAINABLE FASHION ALLIANCE FOR INTERNATIONAL MARKETS (Fascinate) is an 18-month project financed by the COSME programme of the European Commission. It aims to support the internationalization of EU textile and fashion SME clusters that are working towards the development of circularity and sustainability in these industries. Besides the textile and fashion industry, this partnership also seekс a cross-sectoral collaboration with the technology (digitalization) and footwear sectors.
The project contributes directly to the overall objective of the COSME programme, by fostering the creation and development of a European Strategic Cluster Partnership - Going International (ESCP-4i) in the textile/fashion sector and related industries (footwear and technology) based on circular economy and sustainability principles, which is oriented towards increased internationalization and strengthened sustainability of European SMEs.
The Specific Objectives of the project are:
• To build a European clusters and companies network collaboration (the ESCP-4i), related to the development of circularity and sustainability, in the fashion, textile and footwear industries.
• To promote new European value chains incorporating cross-sectoral cooperation between fashion/textile, footwear, and technology, by means of cooperation, exchange of knowledge and good practices among the members of the project consortium.
• To build a joint internationalization strategy for sustainable fashion brands and companies in Europe, geared towards markets outside of the EU interested in sustainable fashion products (to consolidate shared objectives and define a relevant action plan for the participating clusters and the companies they represented).
10 companies were selected as the frontrunners considering their internationalization and sustainability experience, especially in markets outside EU, from the four countries represented in the Fascinate partnership: Bulgaria, Denmark, Portugal and Spain. Here are brief presentations of the companies:
LIPACO – Linhas para Confecções, Lda.
Lipaco was founded in 1987 as a company specialized in the production of sewing threads and texturized yarns. Has a complete range of sewing threads for traditional and special application, like garments, shoes, mattresses, automotive, military, and texturized yarns for fabrics knitting, socks, trimmings and labels industry.
Lipacos' main goal is to permanently offer the highest quality standards, keeping its strong position in the market. Search & development, technology and innovation are the key concepts for the company's present and future.
Lipaco is certified ISO 14001, ISO 9001, ISO 45001, is also member of Better Cotton Initiative and has products certified STANDARD 100 by OEKO-TEX, GRS and GOTS.
Main international markets outside EU: Brazil, Canada, United Kingdom, Russia, Tunisia, Morocco, Turkey.
https://www.lipaco.com/pt

Estamparia Têxtil - Adalberto Pinto da Silva S.A.
Adalberto was founded in 1969, originally a printing mill, the company evolved through time increasing the scope and scale of its operations. From design and conception to delivery in store the company acts as vertical hub in the development and manufacturing of fashion and home-textiles items.
Adalberto connects its internal manufacturing capabilities with the most efficient management practices, innovative equipments and long-lasting partnerships within the European textile cluster to offer a global, innovative and sustainable product to its clients.
Adalberto is certified ISO 9001 and member of Better Cotton Initiative and has products certified STANDARD 100 by OEKO-TEX, GRS and GOTS.
Main international markets outside EU: Canada, USA.
https://www.adalberto.pt/

Pedrosa & Rodrigues, S.A.
Pedrosa & Rodrigues, S.A. is a garment manufacturer, supplying top brands worldwide since 1982. Produces womenswear, menswear, childrenswear & babywear, sportswear and nightwear.
We develop & engineer the garment following our Clients' specifications. We sample, cost & price, and then manufacture according to our clients' quality standards, enforcing quality control and providing convenient logistics solutions.
The company is certified ISO 9001 and SA 8000, and has products certified STANDARD 100 by OEKO-TEX and GOTS.
Main international markets outside EU: Canada, USA, South Korea.
https://www.pedrosa-rodrigues.pt/

Charlino
Charlino is a factory for women's and men's clothes, located in Ruse, Bulgaria.
The company is founded in 1989 and offers ready-to-wear and custom garments – prom dresses and made-to-measure suits, made from Italian fabrics and customized by the clients.
The models of Charlino are sold in many countries in EU and also to the United Arab Emirates and USA.
Main international markets outside EU: United Arab Emirates, USA.
https://charlino.fashion.bg/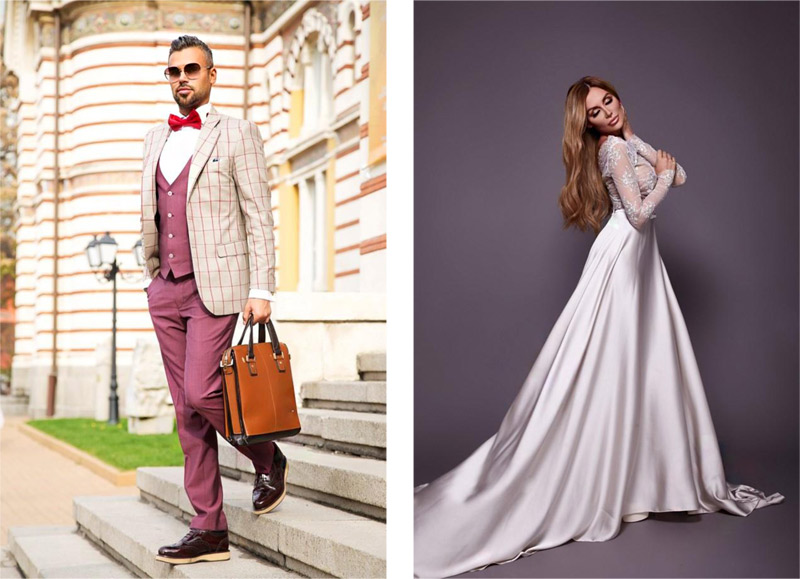 MINOAR
Minoar is a brand for artisan darkwear clothing for men and women. Minoar was born out of the desire to create distinct and comprehensive appearance. Оver the years, several novel techniques and functional details were created and introduced. Elements such as buttons, buckles, welt pockets and fabric itself found their in-depth position in an artisan realm.
To us the true character and uniqueness of a garment lies within the unconventional characteristics, which it possesses.
The Fiber Bonded Fabric is patented by MINOAR. This signature technique is neither knitted, nor woven. Fiber Bond was unveiled for the first time in S/S18 Collection 'Within'. The artisan approach of intertwined natural fibers results in a strong and durable bond. The Fiber Bond garment possesses individualistic & one of a kind appearance.
Main international markets outside EU: USA, Canada, Australia, UK, Hong Kong, Japan.
https://www.minoar.com/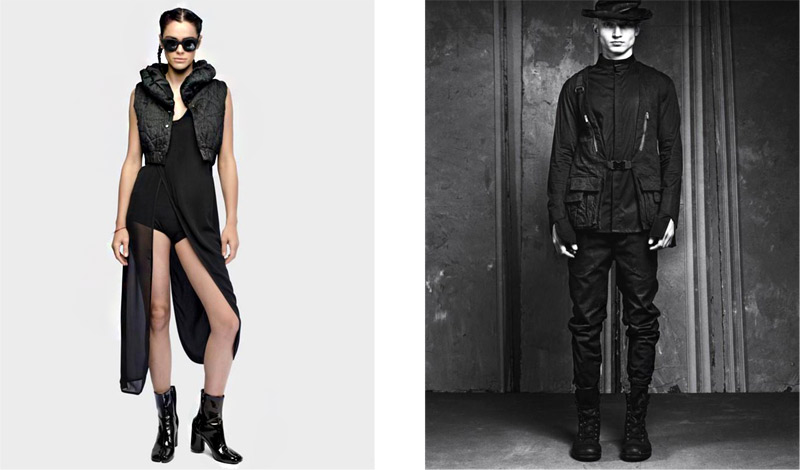 Bulammas Ltd
BULAMMAS is a Made to measure garment supplier with 15 years experience in the MTM clothing. The production is based in Europe. The company is focused in serving their Made to measure clients with best quality. They use customer's label. They provide Trust and Reliability to their Partners.
Advantages: • Made to Measure dedicated • Responsibility • 100% Made in Europe • 100% Ecological product • 100% Fair price
The company offers: MTM SHIRTS, MTM PANTS, MTM WAISTCOATS, MTM JEANS. MTM HATS, MTM SUSPENDERS, MTM TIES & BOWTIES.
Main international markets outside EU: USA, Canada, Russia, UAE, Israel.
www.mtmfashion.eu

Bruuns Bazaar
Bruuns Bazaar is a contemporary brand creating women's and menswear. Bruuns Bazzar signature style is all about relaxed elegance. The look is vibrant and charismatic, and the individual expression is understated yet distinct. The blend of classic styles and modern pieces has created a group of loyal devotes.
Bruuns Bazaar's signature styles are all about relaxed elegance. The keywords are cool comfort and Scandinavian simplicity.
Main international markets outside EU: Norway, China, Korea, Switzerland, United Kingdom.
https://bruunsbazaar.com/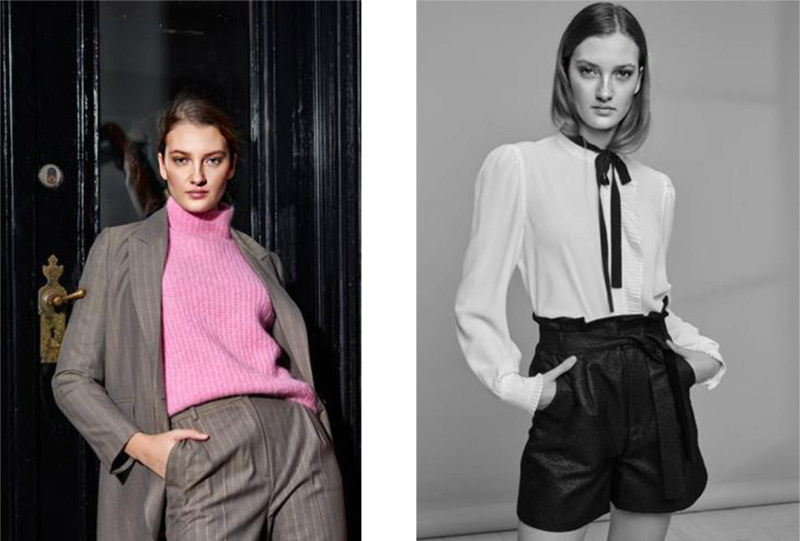 Better World Fashion
Better World Fashion produces high-quality leather products from upcycled materials. We transform post-consumer leather products, discarded plastic bottles, old suspenders, and recycled metal into brand new modern leather jackets, bags, aprons, and other products.
All our products carry the history of previous lives, which makes each product unique. The colours, the patina and in some cases even details like stitches, pockets and imprints are carried over from former lives to the new products. Better World Fashion's business model is designed to keep materials in the loop to ensure our products are reused or remade:
Every Better World Fashion product comes with an unlimited buy-back guarantee; return your product irrespective of state and get a 50% discount on any new product in the same price category. A rental subscription option is offered on all products.
Main international markets outside EU: Australia, Canada, China, New Zealand, Norway, Switzerland, UK and USA.
https://betterworldfashion.com/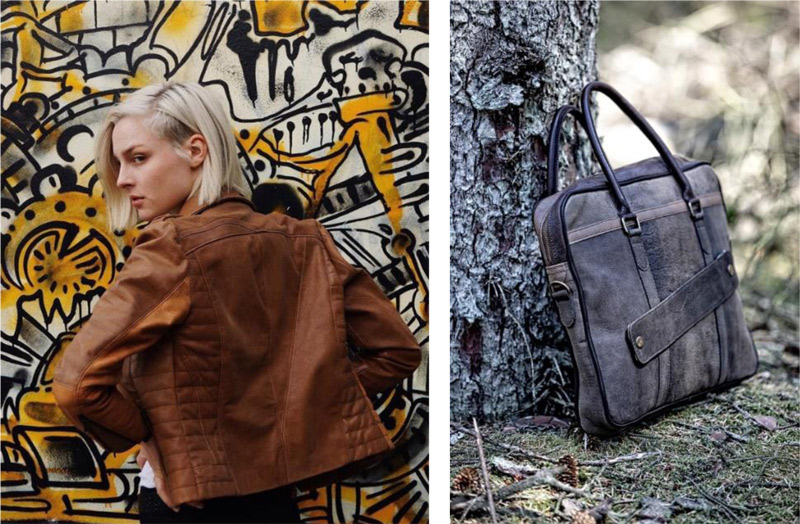 BERNEDA, SAU
Munich® is considered one of the most influential brands in the sports fashion sector.
Berneda SAU was born in 1939 creating sports shoes for futsal, handball or boxing among other sports. In recent years, the firm has achieved a privileged position in the field of streetwear fashion and has achieved significant growth and consolidation both in the domestic market and internationally.
Over time, MUNICH® has spread its fame, and the unmistakable X, marked on each shoe and has become a symbol of prestige and leadership
Main international markets outside EU: Chile, Korea, Russia, Thailand, Peru, Paraguay, Panama, Uruguay, Malaysia, Indonesia, UK, Kazakhstan, Qatar, Kuwait, Serbia, Brazil, Australia, Canada, Colombia, Costa Rica, Guatemala, Japan, EEUU.
www.munichsports.com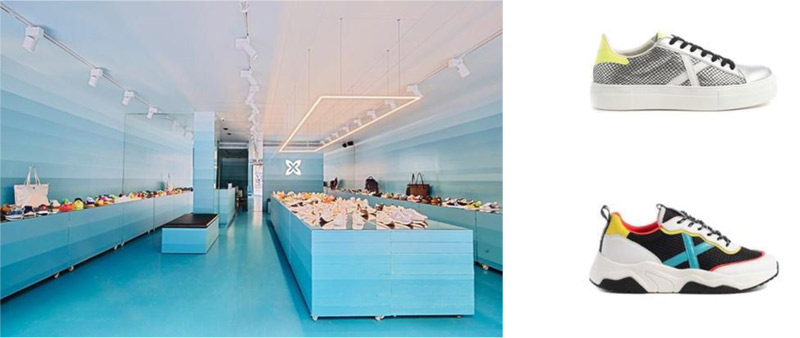 TAO WORKERS, S.L.
THE ANIMALS OBSERVATORY is a children's fashion brand. Its creations appeal to the instinctive intelligence of children, as thinking creative people, with their own criteria and with human values to enhance and develop.
The whole process is carried out in Portugal and Catalonia (collecting scraps and faulty items in Portugal, crushing up the material in Olot (Catalonia), spinning the recycled material in Girona and weaving the material in Portugal, fabrication of the final product in Portugal.
The Animals Observatory has around 80% presence in international markets.
Main international markets outside EU: Korea, USA, China, Japan, Australia.
www.theanimalsobservatory.com

The 10 frontrunners from the sustainable fashion industry shared their lessons learned and give recommendation based on their experience and strategy in internationalization, considering the specificity of selling to markets outside EU:

• The internationalization process should incorporate distinct types of approach, adjusted to the company objective and country reality, which can include participating in trade fairs as exhibitor (when already know the market to gain new clients) or as a visitor (as first approach to assess the interest of that new market), participating in missions (to address specific market niches) and visiting clients or receive clients in company facilities (to keep clients engaged and increase trust);
• For any type of internationalization activity a good preparation is a key element, not only in logistic and communication terms, but especially in terms of contacts to obtain a good match between what the company has to offer and the client want to buy (do not offer pears to the ones that want apples) – including type of product, target price, market segment, etc.;
• The internationalization strategy must be focused on results, specially what the consumer wants (consume movements) and adjust the product to that market (deliver what the client need);
• Make a market research in order to have information about the market demand for the company type of products;
• The support of relevant partners to the internationalization process is a key factor;
• Important to stablish connexion with associations, technology centres, etc. that can promote the contact with the adequate clients in the target market;
• Cooperate with local designer who knows the need of the market;
• Use the services of legal professional of international law, specialist in the target market;
• The presence in trade fairs does not result in business immediately. The main direct result is the development of contacts as potential clients and give visibility to the company. Be aware that clients start to recognize the brand/ company after 3 years;
• The "From Portugal" model, from ASM, is a good example of a positive presence of the companies as exhibitors in trade fairs, because allows an integrated and imposing booth, supporting all the technical and logistic needs of the companies (especially to SME);
• Be consistent, maintain high quality and offer innovative design;
• Be aware that the best results are reached by doing differently;
• Quick communication is very important. Be ready to follow the country time zone;
• The internationalization process requires resources investment (human and financial);
• Have good knowledge of incoterms and of the tariffs to which the goods are subject.


Hits: 3723 | Leave a comment