Young Ladies & Gentleman: Fashion Advice for Entering Adulthood
As you grow into adulthood, some of your focuses start to shift in life generally and fashion specifically. Whether finishing high school, entering your 20s while in college, or heading into your professional life, fashion helps to signify readiness for change to yourself and everyone around you.
You might not know how to get started on shifting your fashion from blue jeans and sneakers to something that feels more age-appropriate and confident, which are a few things you'd probably like to convey.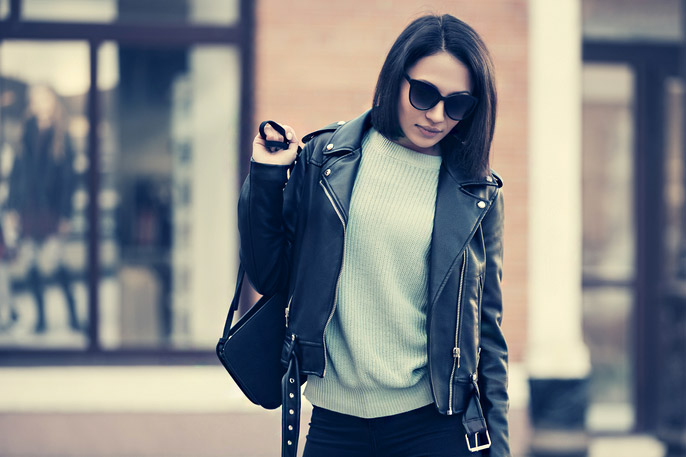 Here are four pieces of fashion advice for you men and women entering adulthood.
1. Finishing High School With an Eye Toward Style
You don't have to wait until the day after graduation to start switching up your fashion sense. During your senior year, as you apply to colleges and plan an exciting summer trip, start investing in classic pieces of clothing, such as a pair of dark dress pants, a dark skirt, a white blouse or dress shirt, a blazer or sports jacket, and good shoes. Practice dressing up in a carefully selected outfit once a week to get used to the idea of wearing something besides sneakers and old jeans. You can impress your teachers and get used to this new dressing style in a comfortable and suitable environment. With this preparation, you'll also be ready for job interviews that might come along, meaning you'll feel comfortable with what you're wearing and how you're presenting yourself.
2. Express Your Existing Style With Confidence
Perhaps you have a style you don't want to change, but you might feel some societal pressure. You might already have a blend of fun and casual dress wear that works for your needs, social engagements, class activities, and job. Some people might press you to increase your professional wear or stop wearing your favorite jeans. Use your own judgment on whether your clothes are appropriate. Once you've done so, wear the clothes you love with confidence.
3. Dress for Your Body Type
One sound piece of advice is to know and dress for your body type. For one thing, it's important to realize that clothes runway models wear will not necessarily fit your body the same way. The same is true for your next-door neighbor, classmates, or co-workers. Everyone is designed uniquely. For example, men: do you have broad shoulders, slender arms or narrow hips? Women: How long is your torso? Do you carry your weight in your upper body or thighs? Knowing these types of things about your body can help you buy clothes that look and feel better.
4. Buy Lingerie That Suits Your Style
As you enter your 20s and start enjoying romantic life with your future spouse or a college partner, you might start thinking about intimate lingerie garments. It's another milestone in life to want to wear something especially for another person's eyes only. Further, you might want to do it before meeting a significant other to look and feel more sophisticated. Women might want to buy high-quality pieces of sexy lingerie from 3 Wishes, including a bra and panty set, a teddy nighty, and a chemise or two. Young men might want to gain confidence and buy more boxers or briefs for variety and to explore more options in materials, cuts, and styles.
Enjoy Adding New Fashion to Your Life as You Mature Into Adulthood
Hopefully, these tips will help you start taking another look at your fashion now and where you want to see it go in the coming years. Knowing your body type, preparing for the college and professional world with some new pieces, and adding a little intimate flair into your life are all rites of passage meant for you to enjoy.


Hits: 3550 | Leave a comment