Sustainability in the lace manufacturing industry for a smart contemporary wardrobe by ILUNA LAB
Renowned Lace producer Iluna Group Srl 'leads the way' with its pioneering Iluna Lab research and development centre. The Italian company announces important collaborations with booming brands and unveils two new collections.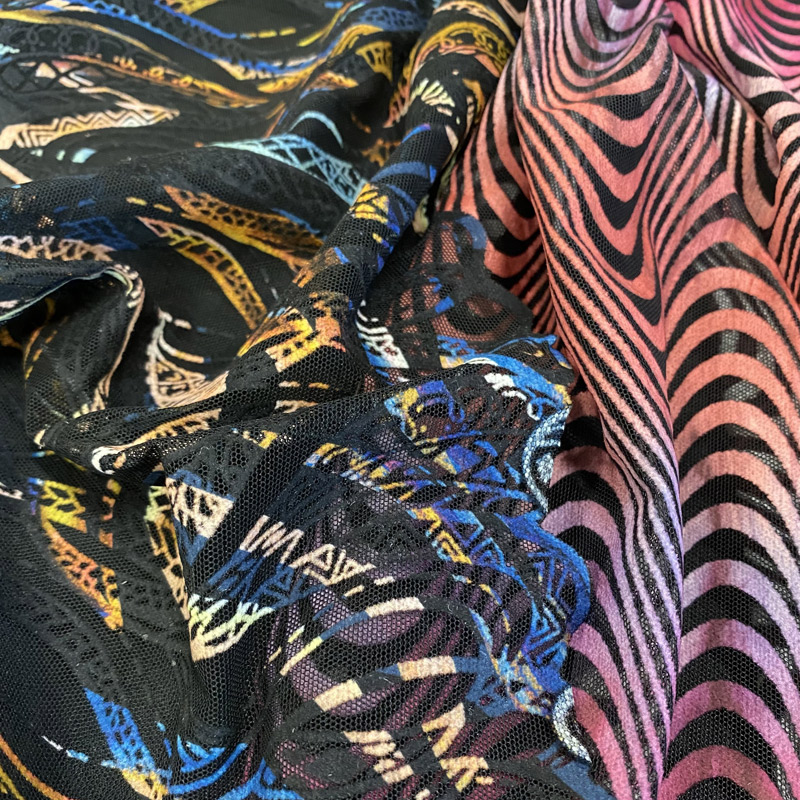 Since 2014, Iluna Group Srl stands out for braiding together the values of beauty, innovation and responsibility. The company achieved this with Iluna Lab, a cutting-edge research and development centre where laces are conceived and engineered to become sustainable ingredients for the contemporary wardrobe. The smart values are attested by the STeP - Sustainable Textile Production by Oeko – Tex® certification for its ethic approach.
"We are also the first lace producer to have gained the GRS - Global Recycled Standard for transformed products, and whose products are all certified OEKO-TEX® Standard 100." Comments Walter Colombo, Technical Director at Iluna Group Srl.
Moreover, in recognition of the great value of responsible innovation, Iluna Group is now officially a partner of C.L.A.S.S., the international ecohub founded in 2007 by Giusy Bettoni, a reference point in the fashion and textile sector for all those who want to make fashion smarter.

Now the company announces two important collaborations with Néné Paris and NOO, "two booming French brands which have intercepted and share our values and vision for sustainability where beauty and innovation are key". They both selected Iluna's products to make their new collection smarter.

Nénés, whose claim "THE SEXIEST WAY TO BE SUSTAINABLE", focuses on preserving natural resources using only upcycled fabrics or fabrics made with recycled fibers. Each and every step of the production is entirely made in Europe (France, Portugal, Spain, or Italy). The brand is also committed not to support overconsumption as well deciding to produce max 2-3 collections by year. The new collections featuring Green Label by Iluna are Mia, in black and gold, Ava in black and raspberry and the bodysuit Romy in black and cinnamon. Products are made of 58% Q -NOVA ® by Fulgar polyamide 6,6 fiber, 24% of recycled polyamide and the other 18% of the premium recycled stretch yarn ROICA™ EF.

French independent designer brand NOO creates exquisite lingerie, timeless ready-to-wear garments and bold cut swimwear and bodysuit for modern women. The lingerie and home wear collection take inspiration from a warm and cozy pond-view cottage surrounded by French bucolic countryside.The brand pays extreme care to aesthetics and details at every step of the production process, from sourcing materials to waste reduction, choosing factories and using recyclable packagings. The collection features Anise Leaves made with 84% of recycled polyammide the other 16% with premium recycled stretch yarn ROICA™ EF. 

ILUNA is also ready to unveil smart innovations part of its two cutting edge collections, the Green Label and BIOLINE.

- Strictly Made in Italy starting from recycled ingredients, the Green Label collection is certified Global Recycled Standard (GRS). Its two key ingredients are the Q -NOVA ® by Fulgar polyamide 6,6 fiber, obtained precisely from pre-consumer raw materials, and the premium recycled stretch yarn ROICA™ EF. The high-performing and sustainable yarn is part of the ROICA Eco-Smart™ family made from more than 50% pre-consumer recycled content. This season, the Green Label expands with the world's first 100% GRS certified flock: an exclusive development opening up new possibilities for brands and retailers, which is entirely made from recycled ingredients and allows infinite printing possibilities by offering a highly customizable solution.

- The BIOLINE embraces Circular Economy and features the AMNI SOUL ECO® polyamide 6.6 yarn. The fiber is biodegradable in anaerobic conditions and degrades in around 5 years after being disposed of. BIOLINE is also made with the ROICA™ V550 premium sustainable stretch yarn that, once discarded, smartly breaks down without releasing harmful substances into the environment, according to Hohenstein Environment Compatibility Certification. ROICA™ V550 comes also with the Gold Level Material Health Certificate by the Cradle-to-Cradle Product Innovation Institute which evaluated the yarn's impact on human and environmental health.

This year Illuna unveils also an exceptional range of natural dyes made with vegetable dyestuff and a colour chart featuring 14 shades - but is constantly expanding. All the dyes are GOTS certified and, their colorfastness meets the OEKO TEX® Standard 100 requirements.


Hits: 5756 | Leave a comment