The fashion statement of shoes for the modern world
1. It's Okay to Be Obsessed with Sneakers
Every passing season and generation, sneakers have been indubitably taking the helm of footwear. The shoes that were at one time worn only by avid sportsmen and designed for the fast foot has stepped up into the full-fledged competitor with other footgear fashion statements. In spite of the fact that mules, heels, boots, and sandals are all not to be missed for the upcoming years, however, sneakers opened a gateway to endless street style possibilities. Sneakers aren't just for functioning as workout shoes from here on out, people! They're designated as major trend front-runners, approved by all your favorite designers, retailers, and brands. If you have not yet found your sneaker sole mate, then you really need to be looking to Alexander Mcqueen, or if that's a little out of price range the likes of Veja have got you covered. And here's a hot tip, you can still find them at Larizia, even though they're sold out in a lot of places almost constantly.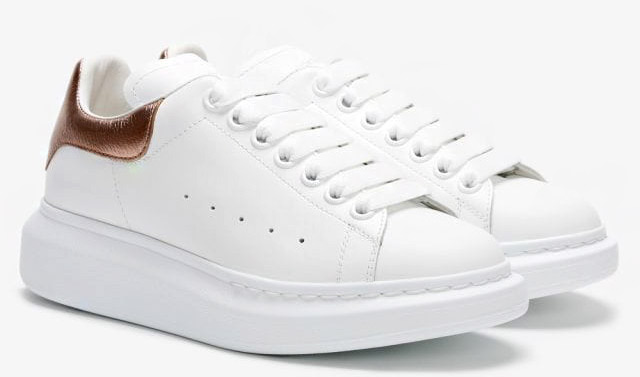 2. My Heels Make My Standards Higher
As said, life is short, but your heels shouldn't be. You might be wondering if you would want to add a new pair of heels to your collection due to the stuck in your home condition. We have got the answer to this inevitable question. The answer is Yes—but you can opt for stable platforms. They are the easiest way to boost your height, and the detailed reference makes them a step closer to a more sexy look. Make a sharp exit to a Sunday brunch in skinny jeans and marked leather flatforms, or wear a wedged court shoe with a physique-flattering bodycon dress on a romantic candlelight dinner. Exquisite Ankle Straps and strappy heels overall are setting their way-in. Spoilt for choice a classic black and glittery metallics or opt for an alluring masterpiece with jewel exaggeration around the toe. We all want the YSL opium heel, but girls there are other options.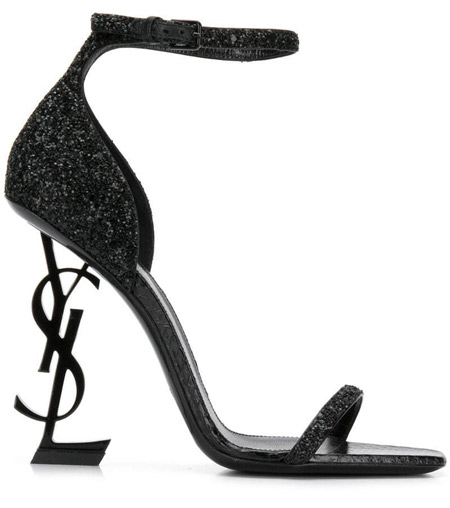 3. How High Can They Go?
Leather pairs of thigh-high boots are a cakewalk for the frosty and humid forecast, propositioning strength and an everlasting finesse. They're a great way to keep yourself warm when the temperature drops. If you're daring enough to flex extra skin, they look divine with knee-high skirts or with a profound slit on the side. The ageless "boots and thighs" combo, creates an enticing effortless foxy leg. What's more, for you is that we are witnessing the conquering return of suede, and Sergio Rossi's black suede knee-high boots got you covered. By all means, thigh-high suede boots have raided the catwalks of the Fashion Week.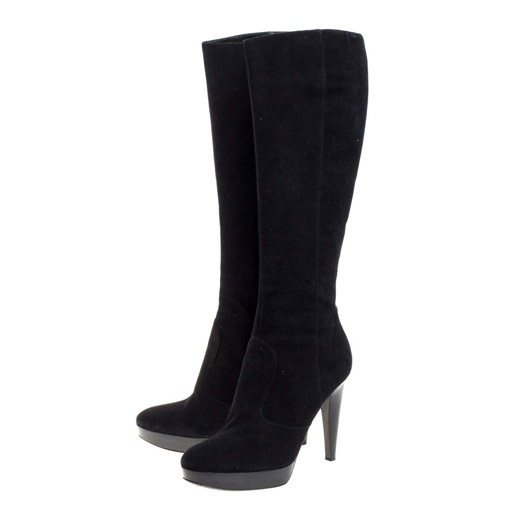 4. Up to Your Ankles Only!
An expression of acknowledgment for their cajole style and practical length, these dapper ankle boots can flatter many looks. Either you're dressing up in jeans, a skirt, pants, jumpsuit, or a dress, ankle boots can guarantee an ideal footwear call. For this reason, you shouldn't be hesitant to venture out when rocking these boots with your outfit. Reasoning from this fact, something as unexpected as sweatpants can look exceptionally in vogue with ankle boots. Chains are the choice of extravagance for many designers, whether enfolding the ankle of the boot or traversing the toe. Indeed, the metal details add little something extra to your footwear without presenting itself as distasteful. While taking into account the chunky chain necklaces and bracelets as a jewelry trend for 2020, don't be unprepared that your shoes are bejeweled too.
5. Clogs – The Shoes of The Year
Why do clogs sound about right at this time? Popularly known and named as the "ugly" shoe trend has officially paved its way to reaching our hearts, and we're not unreasonable about it. Everyone accepted their comeback as a fashion statement for the modern world because they recently got the luxury seal of Approval. Notwithstanding what has just been said, you can pair them with everything from sweatpants to pajama sets to a pretty dress or jeans.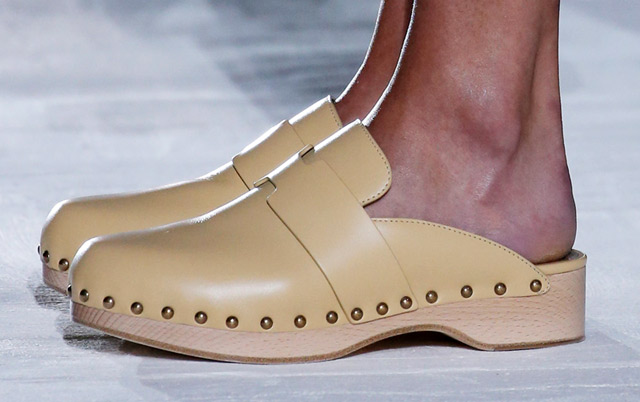 6. Just Slide In!
The word " unchallenging " can tone as stereotyped when describing anything related to fashion. But we couldn't figure out a more refined word to describe their irresistible ease: The flat sandals and slides are the prototype of unchallenging. You can unwrap multiple versions for every occasion: From soft leather or metallic to woven or jeweled, Slides can be styled up for any noteworthy occasion or styled down for a casual day out.

7. Some of the best memories are made in flip flops
Never thought that flip-flops would be counted as a fashion statement for the modern world. Timeless, exceedingly chic, and channeling _ Flip-flops have been broadcasting on the trend scene for a while now. What was brought as a gesture to the '90s following the thin straps and kitten heels has incontinently focused more towards the early 2000s achieving the comfortable thong shape that didn't fail to be enjoyable rather an overall vibe from our perspective? Designers proved that these imprisoned shoes are now officially acceptable any time, anywhere, and we couldn't be more accepting of it. Catching cues from the pressing priority for comfort, the patent shapes assumed the shape of low block and kitten heels in the ramble of styles.


Hits: 5458 | Leave a comment