Moon Boot: the best snow boots of 2020
When you can get a pair of snow boots styled after the first men on the moon, practicality becomes really chic in the winter of 2020.
When a designer designs a pair of snow boots, it becomes the talking point in the fashion world. After all, it's primarily considered a practical thing that one needs in the snow-covered terrains, not something for the style. So, a designer's touch comes with the excitement of whether or not they can be made stylish enough, especially for the urban streets.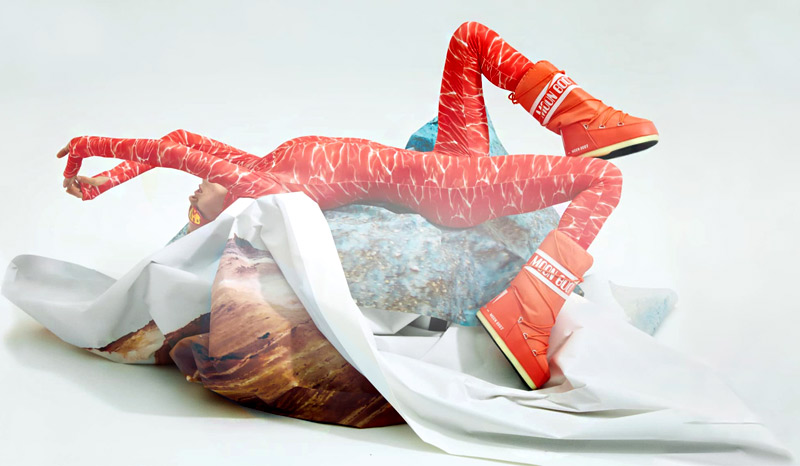 Speaking of excitement, no designer can even come close to the buzz that surrounds the boots designed by the Moon Boot. It is an iconic Italian brand who became a part of the snow walkers' folklore, thanks to its moon landing inspired iconic design. Classic, stylish, and warm; they have built up quite a following over the years. Even after almost half-a-century of their existence, they remain ever so cool to be the best snow boots of 2020.

An Iconic Design Like No Other
When the Apollo 11 spaceship landed on the moon, the world kept their eyes peeled on the TV to witness the history in the making. Giancarlo Zanatta – the founder and the visionary of the Moon Boot design was no different. This is when he noticed the weird-looking, yet phenomenally stylish pair of boots worn by the first men on the moon.

Inspired by the soon, Giancarlo soon gets down to designing an ultra-comfortable pair of après-ski boots that look like the astronauts'. As you could imagine, the boots didn't take long to be a fashion icon, thanks in part to its ingenious design combined perfectly with the unmatched practicality.

To think that you can still pair of those classic Moon Boots in the snows of 2020 and the coming years is quite sensational. To top it up with some retro-infused, yet trendy designs offered in their collection for 2020 surely make them a no-brainer.

Moon Boots of 2020
To keep you warm in style this fall and winter, Moon Boot has left no stones unturned in designing some ultra-modern pair of boots, but not too deviated from their highly-recognisable classic design. With rounded toes, bulky upper, and additional rubber grips, they look almost like an embellished version of the moon landing shoes.

Almost every one of their usual collections got some new models, ranging from low cut to high cut, boys to men, girls to women. There are also boots with nylon and faux leather upper, fur shearling and inner lining, natural wool stitched toe box – sometimes combining well in the same design. You can also add some striking colours to your feet by opting for the new shades introduced for 2020. Whether it's silver, emerald, coral; they are going to cheer up whatever streets or slopes you don them on.

So, let's check out their latest collections at the e-commerce moonboot store! It's the one thing you can't miss this snow season.


Hits: 6442 | Leave a comment