Unusual prom dress ideas: choose naturalness
Prom is an ideal time to show off your sense of style as you go through yet another rite of passage. As the day draws near, it is quite easy to get lost in the event's dos and don'ts. It gets even more complicated when choosing the dress. You get a list of what to consider, from the shoes to the event's theme to your date's dress code. Here is one thing that you might have glazed over: keeping an open mind.
You see, people have for long worked with the conventional prom dress. Even when you saw the word prom, there is a dress that likely came to your mind. Well, prom dresses are no longer limited to the conventional options. If you are willing to look beyond what's customary, you can find good steals that would inspire awe and crown you as a fashion icon. Today, we look at eco-friendly prom dresses that you can consider for this event: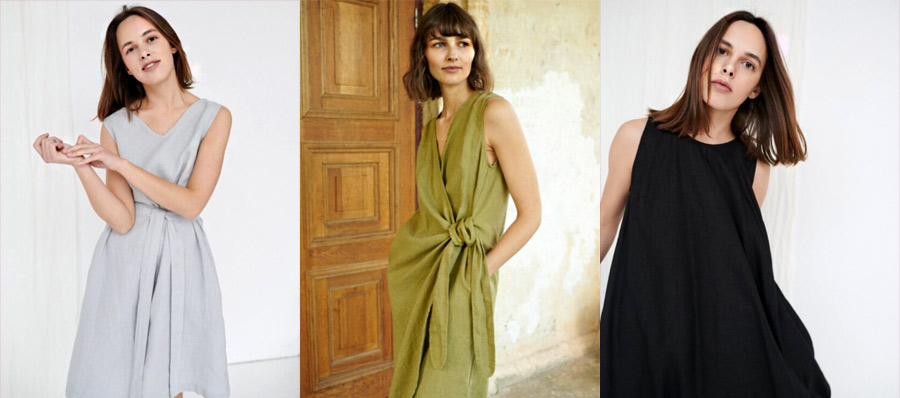 Out of the Ordinary Prom Dresses
These dresses are not unique because of their aesthetic. Don't get this wrong. Yes, eco-friendly dresses look good, but that is not all they have to offer. By adorning these garments, you also get to save the planet! Without much ado:
An Organic Cotton Dress
You have probably worn a lot of cotton over the years. However, how much of it was organic? If you want to embrace an all-natural look, wearing an organic cotton dress is the way to go. Such a garment will be free of synthetic fertilizers and pesticides. Also, its processing takes place devoid of any chemicals.
Many companies are now making dresses using sustainable and ethical cotton, and finding an option should not be difficult. Plus, their dresses look great!
Recycled Cotton Dress
Recycled cotton comes from waste. It can either be industrial or consumer waste, but you cannot tell from just looking at the dress. Even some of the clothes in your closet could be of recycled cotton. What is the point of recycling? Avoiding waste! Given that the fashion industry stands as the second-largest polluter, it helps when manufacturers make such tweaks. Instead of your clothes ending up in a landfill, they end up as someone's prom dress.
Organic Hemp Dress
Help is a high-yielding plant that is kind on the soil. Its water needs are way less stringent than those of cotton. Plus, it absorbs carbon dioxide from the atmosphere. Can it get any better? Yes, it also makes gorgeous dresses. While these dresses are likely to cost more than cotton options, they make for a good buy. The organic hemp industry is still growing, and prices could be more affordable in the future. You can also think about it like this – how many times do you get to go to prom?
Organic Linen Dresses
Linen is not only beautiful, but it also feels comfortable. As you dance the night away and enjoy the company of your friends, this light and breathable material is a great companion. Growing linen does not call for much regarding water, pesticides, and fertilizer. On the downside, it is not as high-yielding as hemp and its counterparts. However, the little you get is well worth it.
Many companies have invested in organic linen. A good example would be LinenFoxClothes.com, a company that has been in operation since 2014. It uses toxic-free organic-certified linen. Besides dresses, the Lithuania-based company also makes accessories, pants, skirts, jumpsuits, jackets, shorts, and tops. You can find other good steals here.
Organic Bamboo Dress
Do you know what's interesting about making fabric out of bamboo? Well, you can harvest parts of the plant without killing the whole plant. This harvesting technique ensures that renewal takes place fast, allowing for sustainability. When getting a bamboo fabric, go for one that has undergone mechanical processing. Fabric that undergoes chemical processing is not sustainable and contributes to the degrading of the environment.
Other Options
We have covered some of the most natural fabrics that fall in line with sustainable clothing. However, the list does not end there. If you are looking for something edgier, you can try Econyl, recycled polyester, lyocell, modal, bamboo lyocell, plant-based textiles, and more. You can also try sheep, camel, or yak wool for an addition to your prom look.

While you may think that going for a natural prom look may not be the way to mark the start of a new phase in your life, it is not the case. Going for natural fabric does not mean that you have to give up style. Instead, it means that you get to look and feel good while protecting the planet. It is a win-win!  

Photo: LinenFoxClothes.com


Hits: 1800 | Leave a comment