How to make your own hang tag designs
Perhaps you have a market stall or small shop selling your own range of clothing or perhaps handbags. You might be a small independent shoe designer or you sell specialised outdoor wear online. If you are doing any of these then you will probably want to have your own hang tags.

A hang tag is a shaped (usually rectangular) piece of card or plastic that is tied to the garment or shoe and displays information for the shopper to use. They are important not just for the buyer but also the retailer as well as they can contain important information.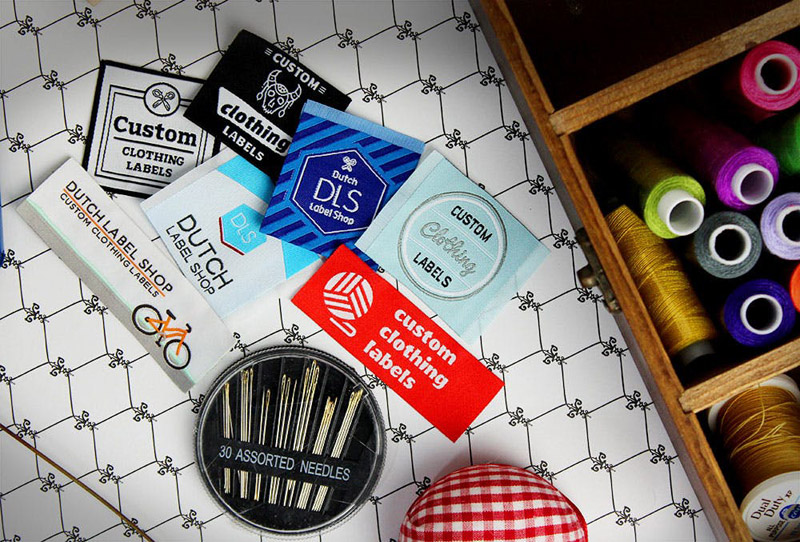 What is on a hang tag?
A hang tag will contain a range of items ranging from essential; the company name and logo to non-essential; a call-to-action or a company manifesto. They are used as a selling and marketing device to attract a potential buyer's attention and help to convert a possible purchase into an actual sale. They do this in a number of ways.

The tag can display such things as how environmentally friendly the company is, or the materials the item is made from. For example a shopper is looking at two jackets. The prices are the same, they are both attractive and the store stocks the correct size needed for both items. The shopper studies both the hang tags and sees one is made by a carbon neutral company and donates money from every purchase to planting trees. The other item's hang tag advertises $5 off. The buyer being environmentally conscious decides to purchase the first jacket.
What should you consider when designing your own hang tag?
The circumstances surrounding you designing a hang tag will dictate to a degree what you display.

If you are designing for a client or a friend then you will want to look at items they are selling. What market are they aiming for and who are they likely to attract? You may need to see if the retailer has any preferences on the size and shape of the hang tags. The client will likely tell you what information to include and it is up to you to fit this around your design. Colour and shape are important as is a clear logo. You want the hang tag to stand out.

If you are designing for yourself then you probably have a good idea of what you want on the label but it is easy to miss something off so it is worth considering all the possible things you could include on a hang tag.
What should be on a hang tag?
This is an area where the manufacturer or designer will decide what is important to them. The retailer - if you are selling with a large store - may have some input too. It may be they want a barcode on all the hang tags or at least a space where they can stick one. A barcode simplifies the checkout process along with making discounts, doing stock checks and making a refund where necessary.

The basic items a hang tag should have would be the company logo - preferably nice and clear - and name. You may also want to add some or even all of the following things; company manifesto, tag line, contact details, website address, tear off slip for price or discount, size of garment, materials used, washing instructions & bar code. When deciding what to include in the hang tag try to think like one of your potential buyers, what would you like to see on tha tag? When you choose an item to buy what is it you would like to know first that a tag could help with?
What should the design be like?
The design will depend on the range of items you are designing for. If you are making hang tags for Thai inspired clothing then you probably don't want to use graffiti style fonts. Look at the clothing and picture the type of shopper they are aimed at. Choose a suitable colour scheme to match the feel of the clothes and the logo. If the budget allows you can consider different materials such as plastic, hemp or cotton instead of cardboard. You can always break free from the rectangular staple and make a shaped tag or perhaps one that folds out and can contain more information.
Printing your tags and alternative design ideas
Assuming you are a small business then you will want your customized hang tags printed easily and simply. Luckily there are many places online that can do this. You can of course choose a printer in your local area if you have one but these days there are many websites that try and remove the complexities from the printing process and let you just upload your work and sit back and wait for the courier or postman to deliver.

You will need to supply a file in EPS, PDF or JPEG format normally with fonts outlined and in high res and CMYK format. Luckily though if you are not technical these sites have simple to follow instructions. Alternatively if you do not have the time, equipment or skills to design your own or perhaps your budget doesn't stretch to a professional designer, some of these sites can make designs for you. You just provide the details, your existing logo and what you need included and then you will receive a design for you to approve.
However you go about designing your hang tag
just remember not to overlook this important area of marketing. An attractive and informative hang tag can really help make the difference between a sale and a customer choosing another garment. They help with advertising your brand and can bring new shoppers to your website or social media page through a call-to-action. They can simplify the shopping process and reduce the need for buyers to ask retailers questions about the item they want to purchase and make the process smoother.


Hits: 3626 | Leave a comment